| | |
| --- | --- |
| at the Tour: Solvang Time Trial! | |
Today my friend Peter and I visited the Amgen Tour of California - the Solvang Time Trial. Wow, how awesome!
We had a great time, hung out in the town for a while, oogled the Kestrels used by the Rock Racing team, checked out the start house, and then rode the course, and stationed ourselves on the famous tight turn at Baseline and Refugio, and took pictures of all the riders as they came around the corner. In a new innovation we chalked a ruler on the street and measured how wide each of the riders took the turn :) After watching all the riders come through, we rode back into town just in time to watch Levi Leipheimer (the last rider since he was in first place) finish, winning the stage and extending his lead. Then we hung out amongst all the vendor booths and checked out new bikes, hardware, riding clothes, and the various attractive representatives :) A wonderful day!
I took a bunch of pictures, please find them here:
And following are some selected ones, for your viewing pleasure... (click each to enbiggen):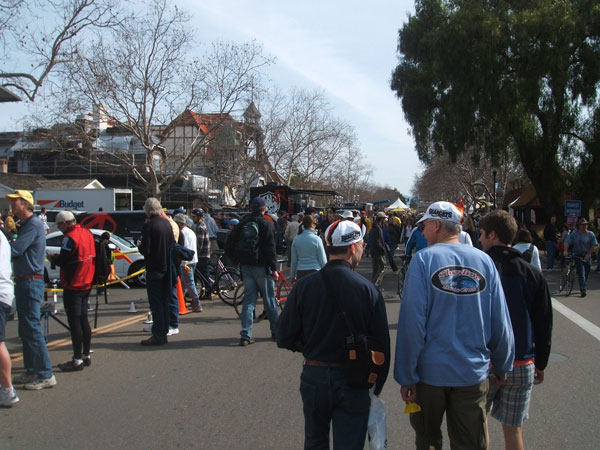 The streets fill up in the town of Solvang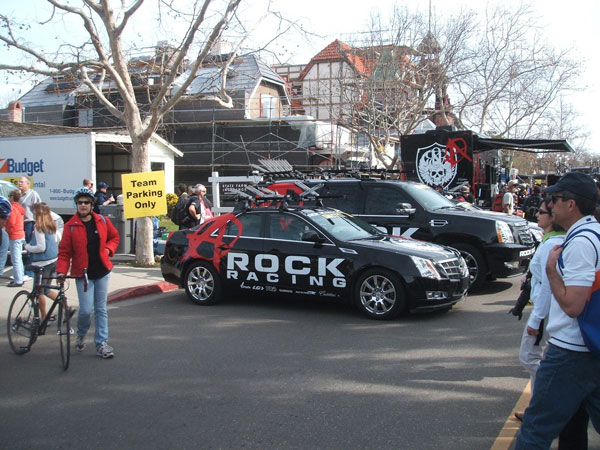 The Rock Racing compound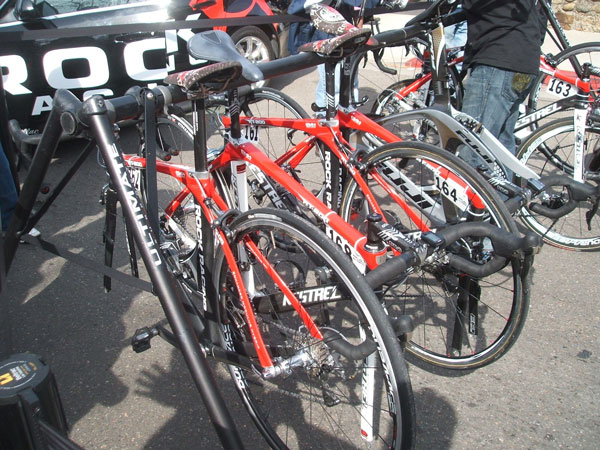 Kestrel RT800s (not to be confused with RT900s)
Man I really like these bikes. I really really like them. Really.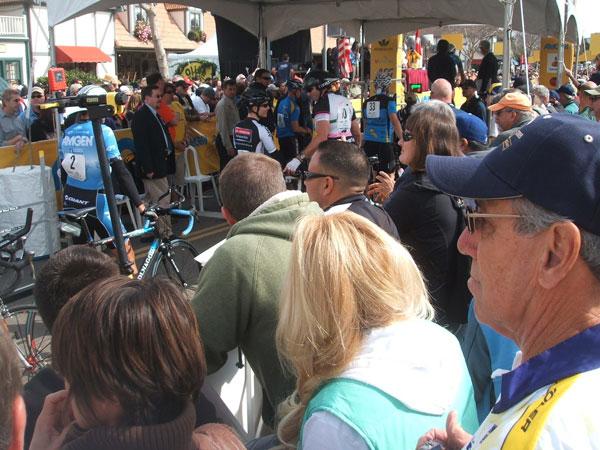 In the starthouse, ready to go...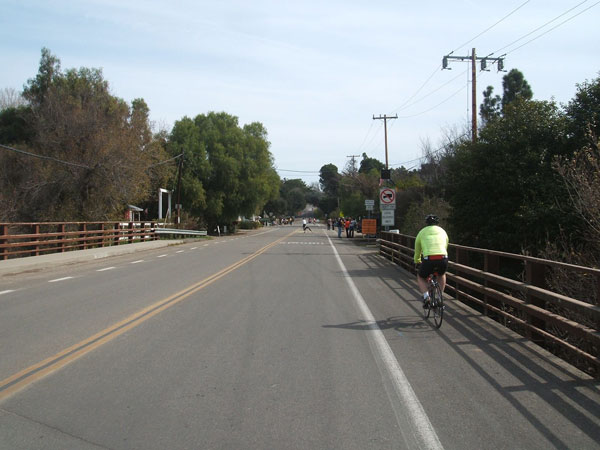 Out on the course, the weather is PERFECT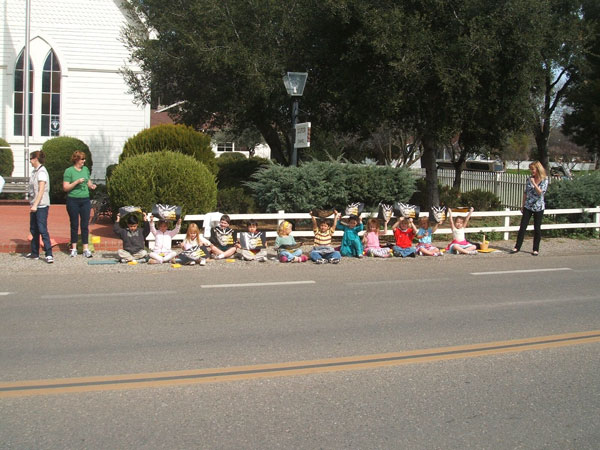 The fans are ready (OMG how cute)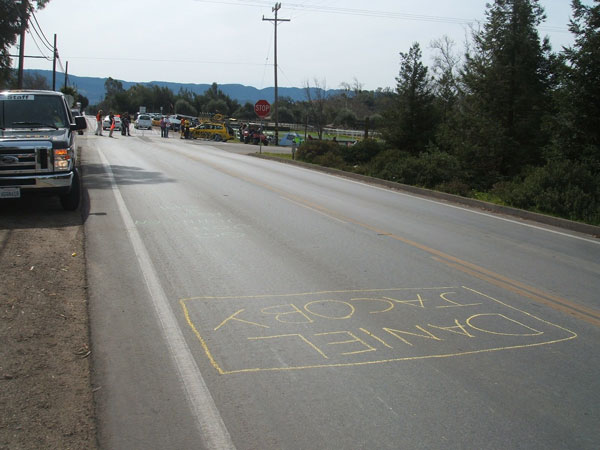 The sharp corner of Baseline and Refugio, where we were stationed
and remembering my friend Daniel Jacoby who passed away from cancer in 2004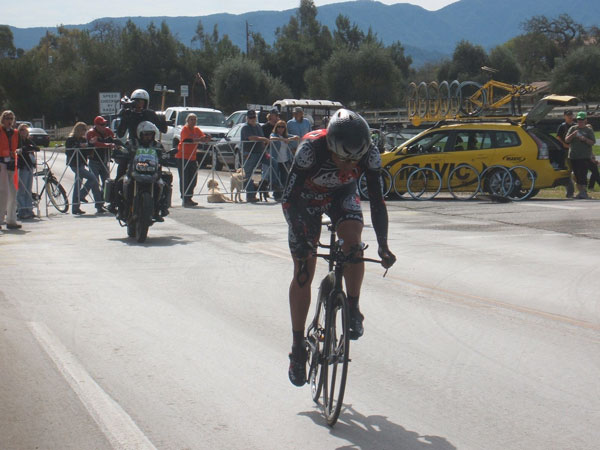 And we're under way!
Freddy Rodriguez has a flat tire, but after a quick change, he's off...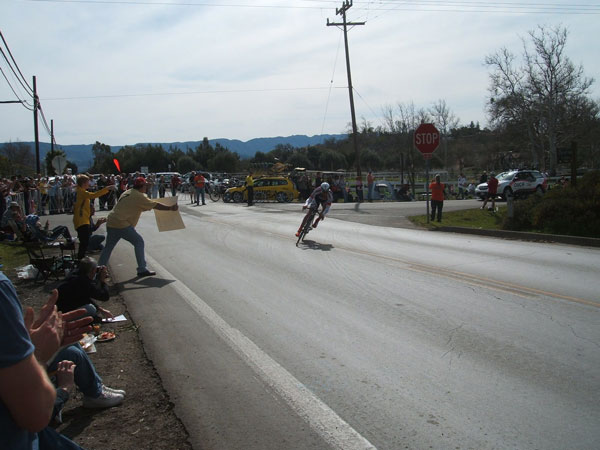 Floyd Landis is back! (NB 2006 TOC winner)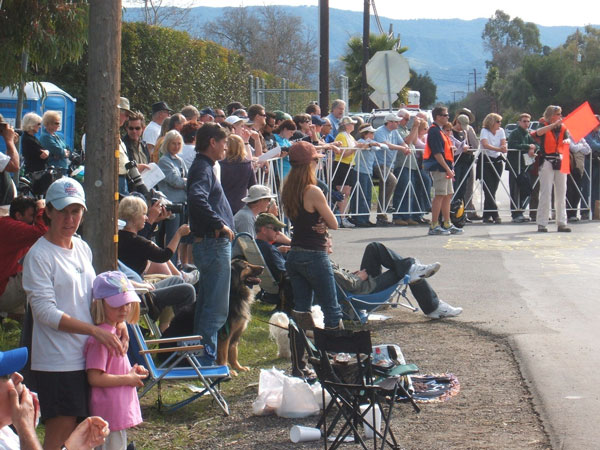 A huge crowd has gathered for the final riders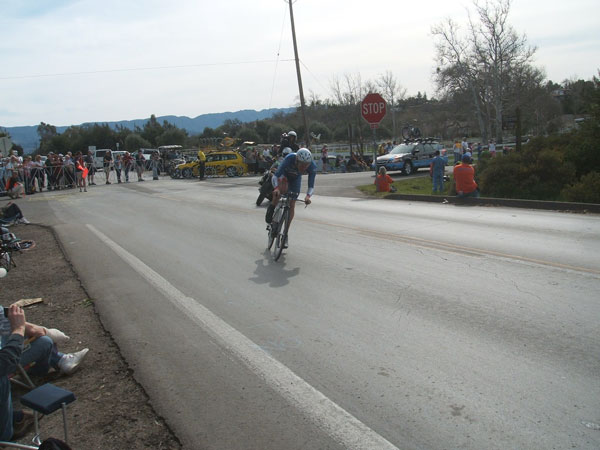 David Zabriske, US TT champion, finished 2nd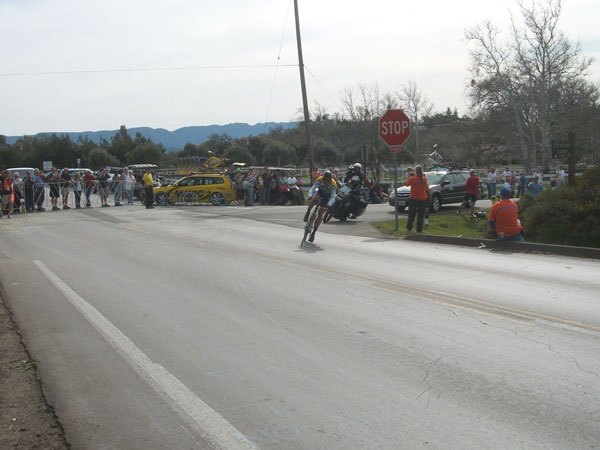 Lance Armstrong - the one and only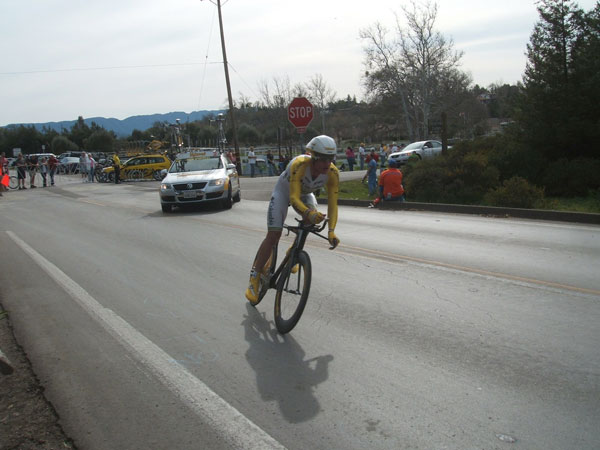 Michael Rogers finished 3rd on the day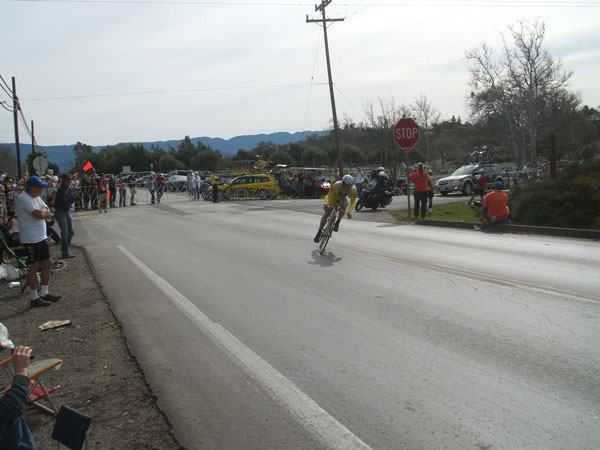 Levi Leipheimer, started in yellow and won to extend his lead!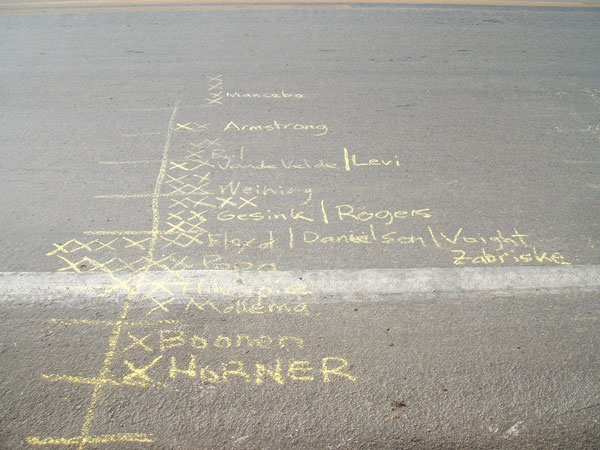 The final scoreboard - Chris Horner "won" with the widest turn :)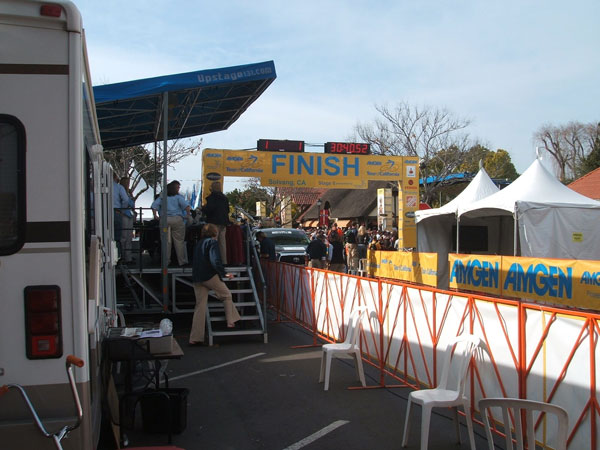 The finish line - with Levi on the podium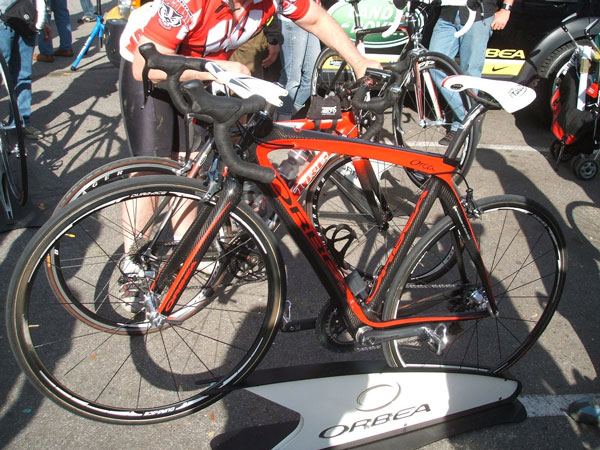 A beautiful Orbea Orca - in red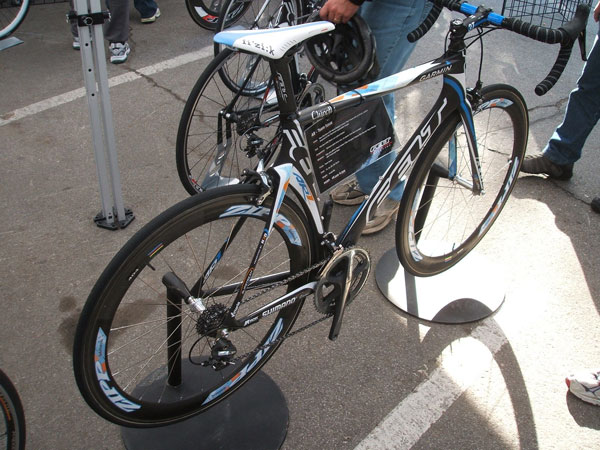 A Garmin Felt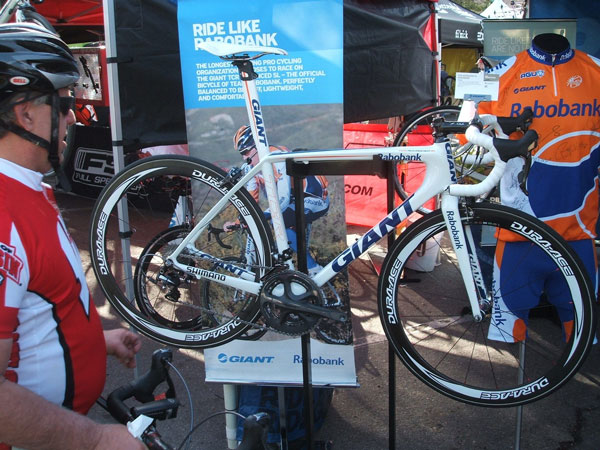 A Rabobank Giant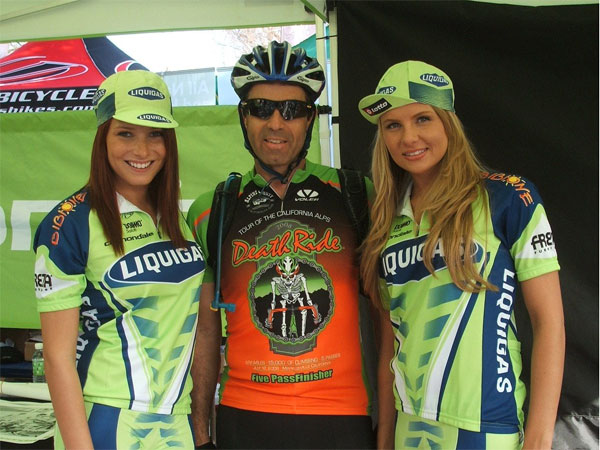 me and the Liquigas girls
All in all a pretty great day! And so tomorrow we have stage 7, a reprise of last year's classic which finishes at the Rose Bowl, and then Sunday, stage 8 including the magnificent climb up Palomar mountain. I intend to be there at the top - stay tuned!