Yesterday afternoon I rode the coldest ride I've ever ridden. I started at about 4:00, and it was already cold, but by the time I'd finished two hours later it was literally freezing.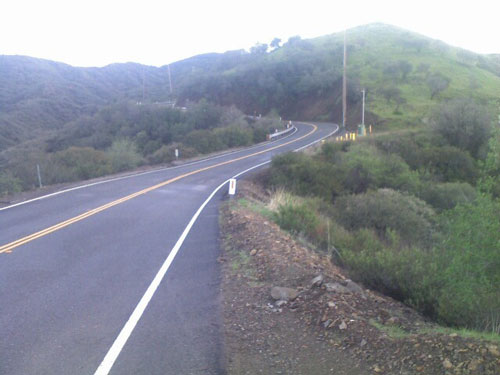 the Decker wall - that's 18%, baby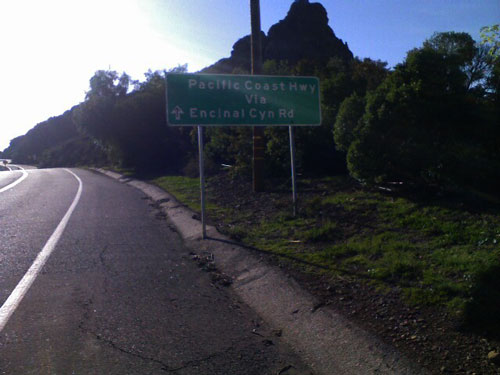 Mulholland and Encinal - the meeting of the ways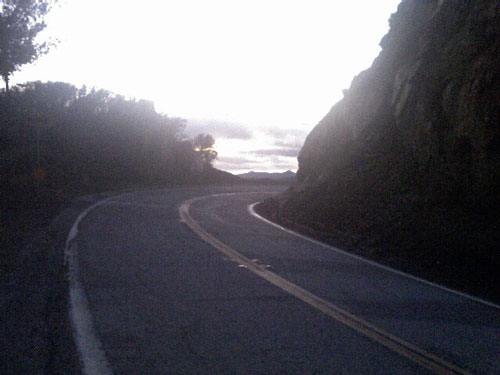 top of Encinal - high point and cold point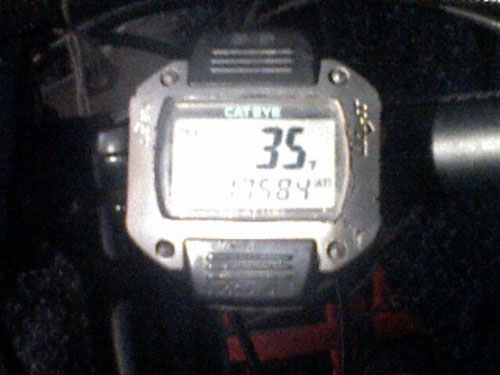 that's 35o baby, brrr...
Why do I do this? Why does anyone? Who knows?