Today was probably the most beautiful in the history of time. My friend, colleague, and fellow cyclist Peter Rogan, based in London, flew out for Aperio's annual sales meeting, which meant we did our annual pilgrimage up Mount Palomar. We began at Lake Henshaw, rode the 10 miles to the base of the South Grade, and then blew up the hill; 3,000' at 7% with 23 switchbacks up to 5,500', just like Alpe d'Huez. We had chili at Mother's (of course), visited the most excellent Palomar Observatory (of course), and then descended the beautiful East Grade back down to Lake Henshaw. Overall about 40 miles and about 4,000' of climbing, and as I said on a perfect day.
Not only is this an excellent ride, but it will be featured in the upcoming Tour of California, as the biggest baddest climb in the middle of the final stage. Should be a great spectating opportunity; yes of course I will be there, stay tuned.
Some pics from the ride: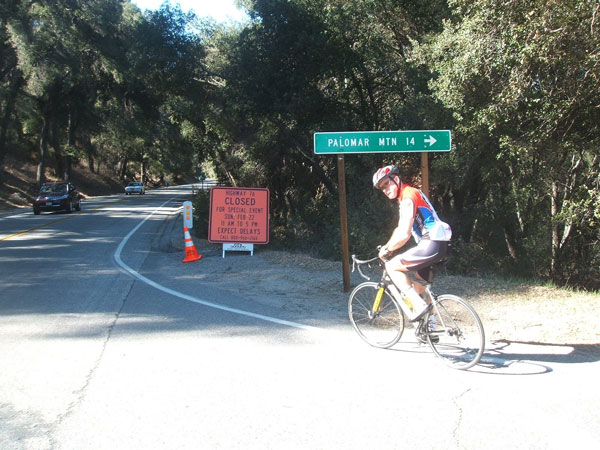 Peter is ready - Mount Palomar awaits...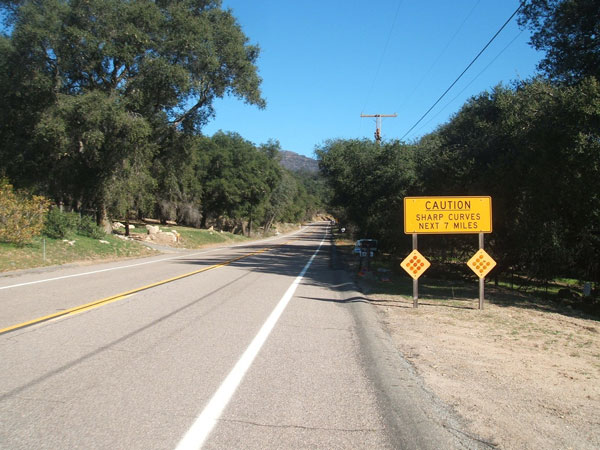 The start of the South Grade climb. 7% for 7 miles. No breaks.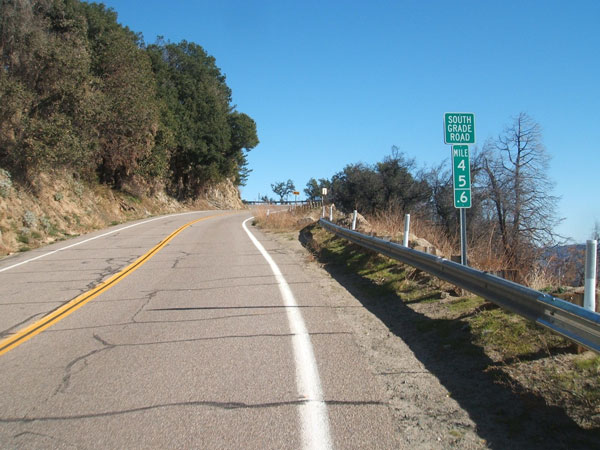 2/3 of the way... the climb goes on and on and on...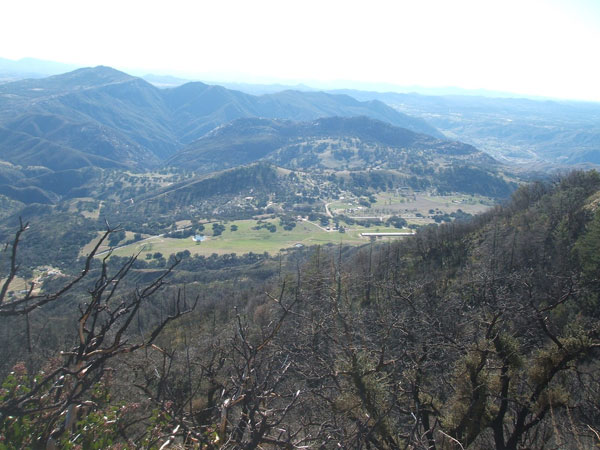 Amazing views on a perfect day - the Coronado Islands can be seen!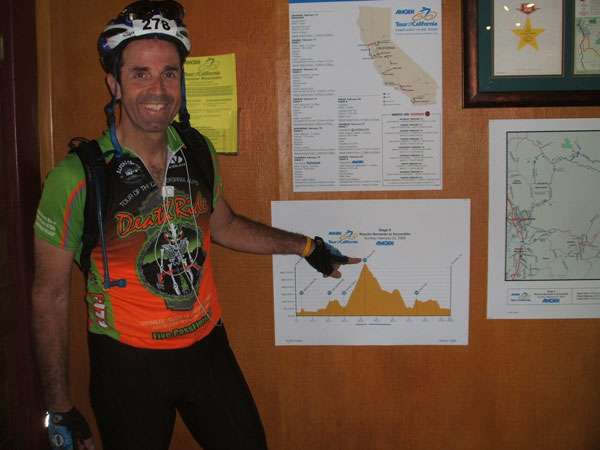 Made it! at Mother's... we are here on the Tour of California stage map.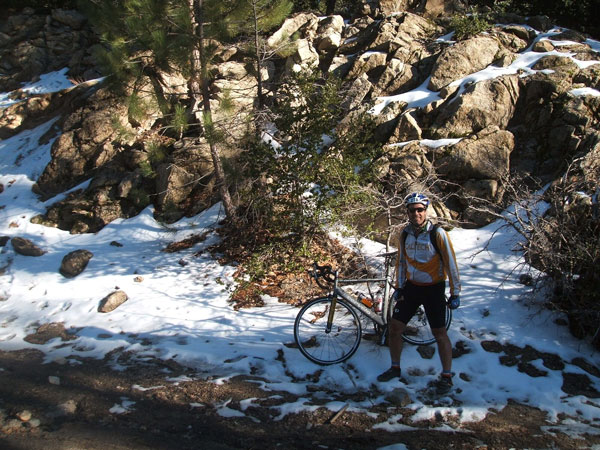 Yes, there was snow on the backside, despite 75o sun on the front!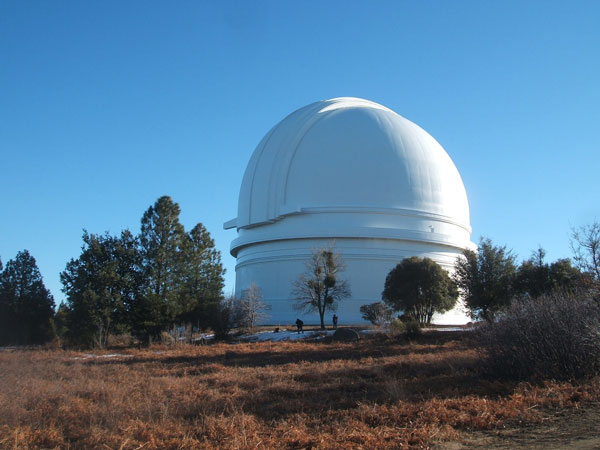 Same as it ever was - the Palomar Observatory. Love it.