| | |
| --- | --- |
| Gorbachev and Louis Vuitton | |
This morning I was reading the New Yorker and came to the back cover ad, and it stopped me in my tracks: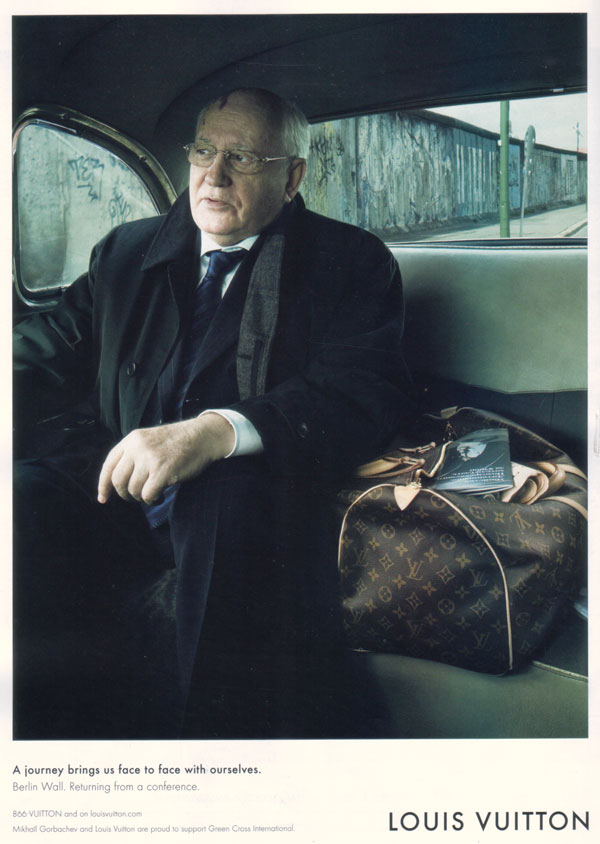 Wow. Here we have Mikhail Gorbachev riding in the back of a limo, Berlin Wall in the background, Louis Vuitton bag at his side; "returning from a conference". Captioned: A journey brings us face to face with ourselves. Obviously he sat for this picture and was [generously] compensated for it.
I think this is even more astonishing than the large Starbucks just inside the East side of the Brandenberg Gate. Can there be any doubt who won the cold war?
(This is really an effective ad - makes me want to own that bag :)