So in the wake of my weird disaster I am pursuing having my Kestrel EMS 200 repaired, and that might be possible, but I am also bike shopping (!) and find myself dreamin' Orca: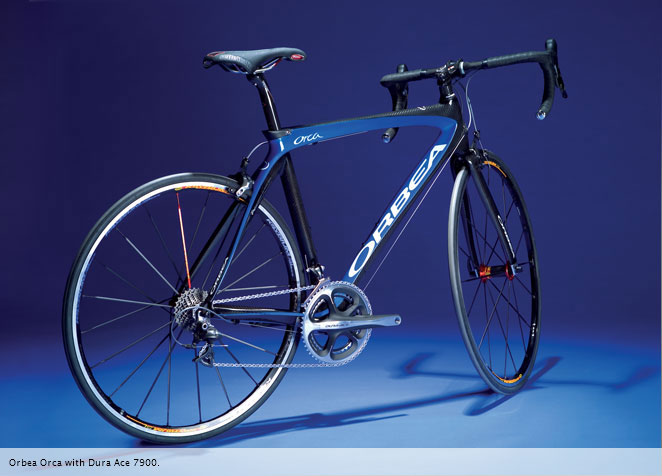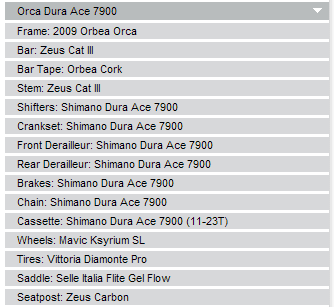 Isn't it beautiful? This is the Orbea Orca, a 15.4lb carbon bike, with top of the line Shimano Dura Ace components, Mavic Ksyrium wheels, the works... (specs at right) ... oh and did I mention it's beautiful... you don't see too many of these on the road. And Samuel Sanchez won the Beijing gold medal on one of these, it is a serious performance bike.
Is this love or am I dreamin', is this the one, that I've been searching for?