| | |
| --- | --- |
| black is the new black (New Yorker, 11/18/08) | |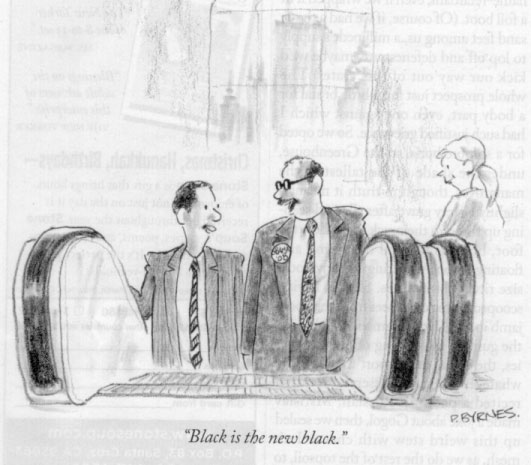 Nice.
I must admit, the New Yorker staff are better winners than losers.
The 11/17 issue was their post-election celebratory effort, and although there was a little gloating, mostly there was good analysis and some sober contemplation of the road ahead. Now that they won, perhaps they can go back to non-partisan analysis instead of being such incredible shills. We'll see...