This morning I emailed my friend Tim, asked him how he was doing (he has two new babies, a boy named Pi and a girl named Persiphone, how cool is that :), and he told me he was talking a little jaunt up La Tuna Canyon and asked would I like to join him? Sure! Nothing like 4 miles at 10%, that's what I always say, especially when there is a nice 15% section in the middle.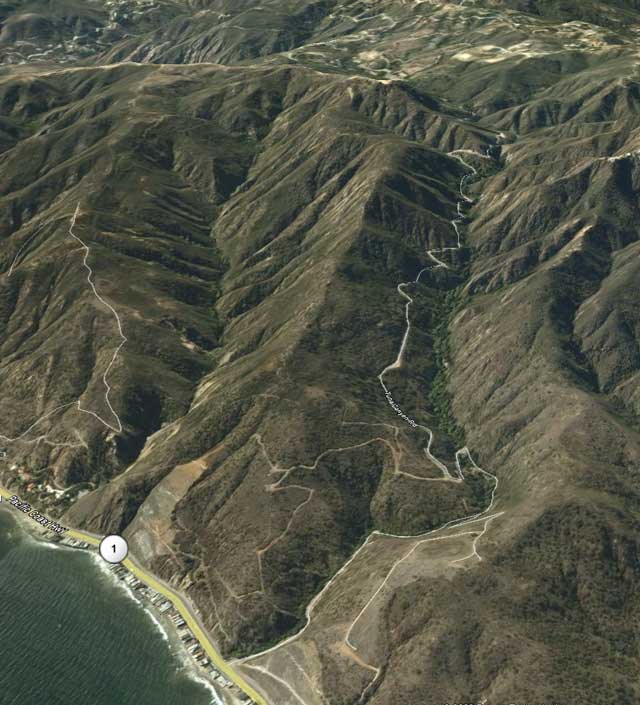 And so it was that I found myself having fun with gravity. Of course the reward for climbing the hill is looking back down...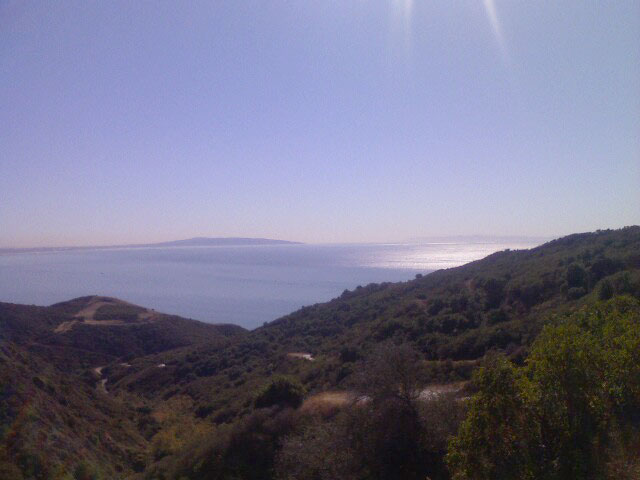 Bright clear day, you can see Palos Verdes peninsula, directly ahead, and to the right in the haze, Catalina Island. You can also look up the hill to scare yourself...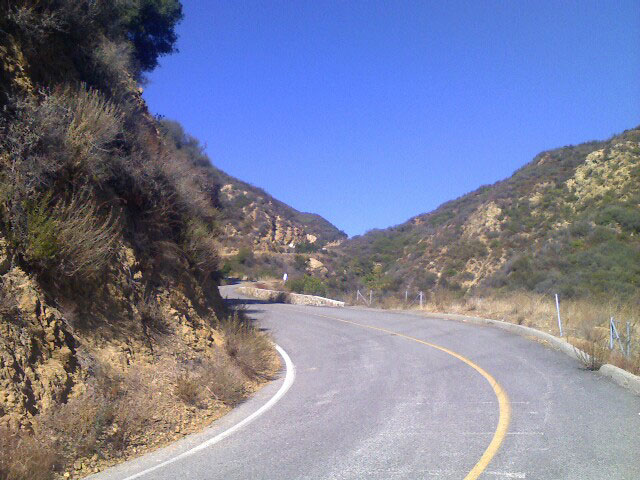 On and on and one, at 10%+ it is... a struggle where you peg your granny gear and just try to keep the pedals ticking over...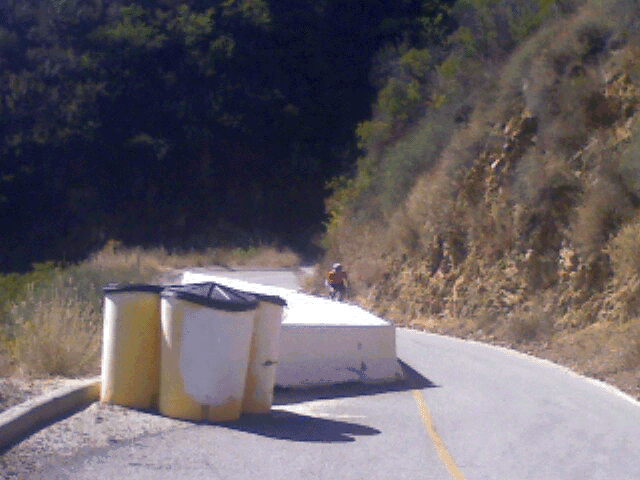 Yep that is Tim in the middle of the 15% section, having fun with gravity...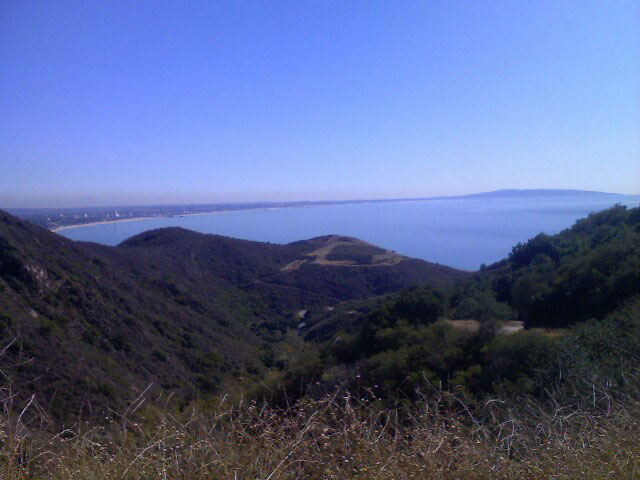 And when finally you make it to Saddle Peak, you look back, and ... wow! Amazing and beautiful.
All the leaves are brown, on a winter's day, I'd be safe and warm, if I was in L.A., California dreaming, on such a winter's day...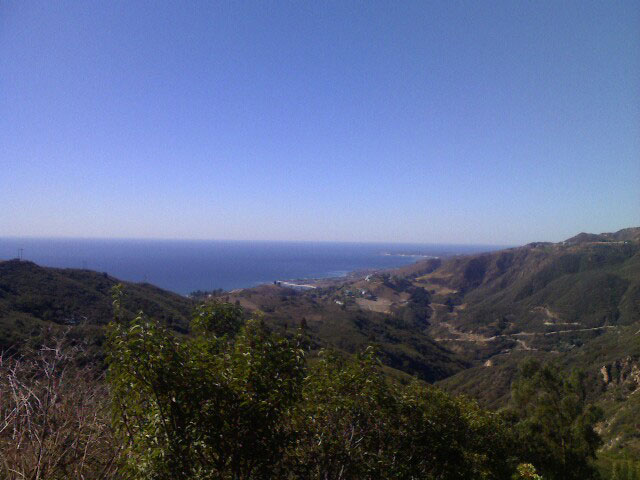 Of course the real fun with gravity starts on the descent, and because I wanted to live, I did not take any pictures. However this YouTube video will give you a flavor for the descent. Especially excellent is the fact that the street is one-way downhill, so that as you're descending at speed there are no oncoming cars...