Today was a perfect day. I can't tell you all the reasons why, but it was... among other things the weather was perfect; sunny, warm, light breeze, clear, the kind of day on which you realize why you love living in Southern California.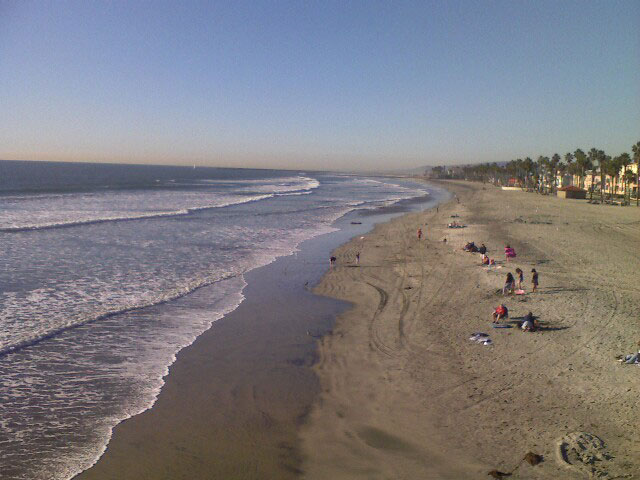 And the kind of day on which you realize why you love cycling; in the afternoon I had a wonderful ride from Carlsbad up through the marine base at Camp Pendleton.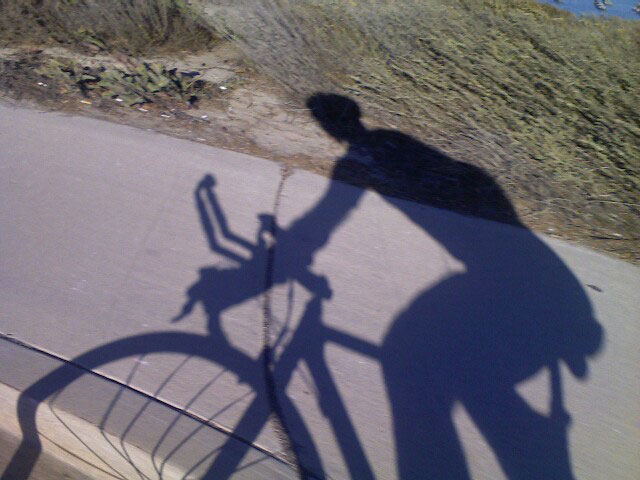 On the way up I passed the Oceanside pier, and stopped to admire the, um, scenery. The sun was shining, people were out and about, it was great. I met a couple from Montana out here on vacation - they asked me to take their picture - and they told me it was snowing at their ranch. They asked if it was always like this out here, and I said... yes, of course :)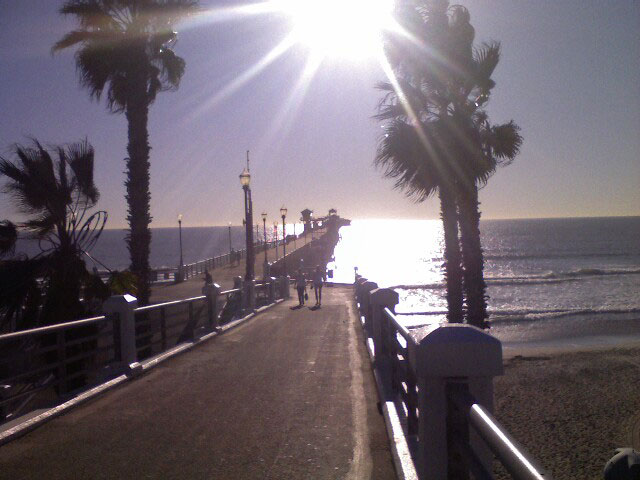 The Camp Pendleton base is always cool; lots of military hardware on display. (Yes, they let cyclists ride through the base, all you have to do is show your drivers license. I love it, the kids who work there are as impressive as their toys.) Today was especially great because just as I was heading back, my ride was interrupted by a convoy of tanks and troop carriers crossing the road. Perfect timing. The cool thing about these tanks, they make no noise! Only the sound of their treads on the concrete. Spooky.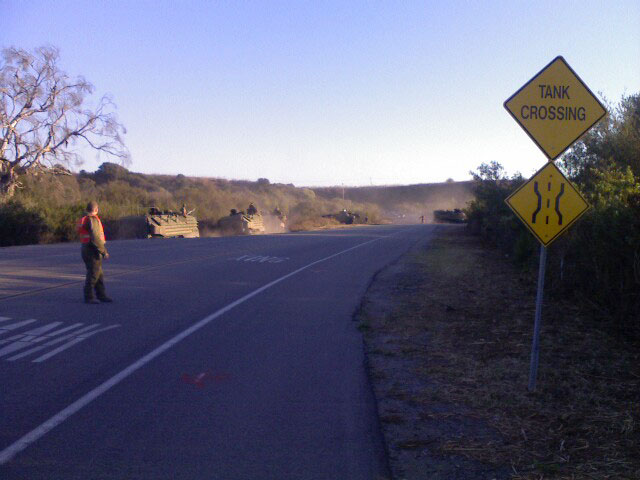 I headed back down the coast with a tailwind, flying along at 25mph, and stopped at the Oceanside pier again just in time to catch the sun setting. How perfect was that?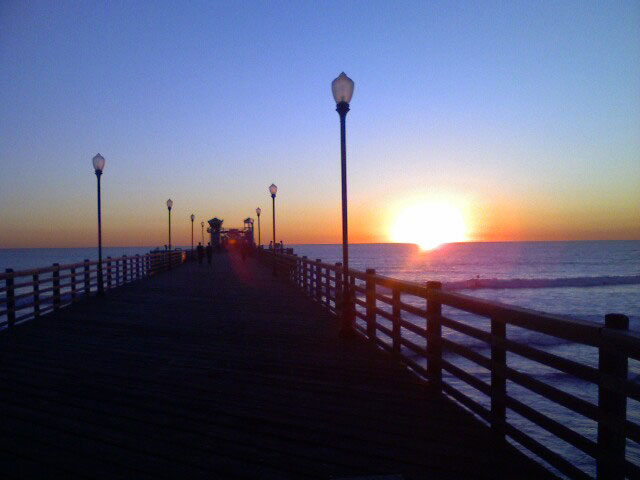 A beautiful ride on a beautiful day. And at the end, an awe-inspiring nightfall with amazing colors stretched across the sky. Perfect.