The big news from me today is I was able to do one of my usual rides around here - a 25 miler with 3 sharp climbs and 1 long one - in a respectable time. I'm not back to 100%, but there is light at the end of the tunnel. Ironically it has been exactly four weeks since I rode the double century in Napa and got sick.
Nerd note: I have changed my blogging software somewhat... please tell me if you find something broken! The hoped-for effect is that all pages load somewhat faster...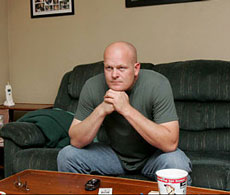 The I am Joe meme has taken off. It definitely seems to resonate. Whether it helps McCain or not is doubtful, since it mostly resonates with people who were voting for him anyway. Polls do seem to show the race tightening, however; Zogby has it 47-45 right now... and Fox wonders is it closer than we think. That's what I think. Or hope?
If you are undecided, you might find this comparison between McCain and Obama on space policy to be interesting. Well I guess you might even if you're not... [ via Instapundit ]

Colin Powell endorses Obama... it sure would have been more interesting if he had done this months ago, doesn't take much courage to do it now, and makes him look like he's jumping on the bandwagon instead of leading the charge.
This is pretty scary; Jeffrey Goldberg writes about the things he carried through airport security. Actually it isn't that scary; thinking people realize our airport security is a farce and doesn't do anything to protect us, it only serves to make non-thinking people feel more secure. [ via Kottke ]
As I wonder if I'm moving backward, Randall Parker writes about Myelin And Finger Tapping Speed Peak At Age 39. "Your finger tapping speed and myelin insulation both peak at about age 39. After that it is all downhill until the development of rejuvenation therapies that will remyelinate the brain." So be it. While my finger tapping may have slowed in the past ten years, I weigh less and am faster on a bike :)
Wow, congrats to the Boston Red Sox, great game today in which they beat Tampa 4-2, setting up tomorrow's game 7. I am rooting for Tampa to win overall, but the last two games I was rooting for Boston to make it a longer series. So far, so good :)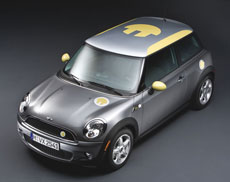 Want an electric car, but can't afford a Tesla? How about a Mini E? "The front wheels of the MINI E receive torque through a single speed gearbox from a 204 hp, 162 lb-ft electric motor... The MINI E can hustle to 62 mph in 8.5 seconds and, according to BMW, can cover about 150 miles on a full charge of its lithium ion battery pack." Nice! And cute... I love the plug on the roof, that's a great touch.
Daniel Lyons looks at the mess that Yahoo has become, and wonders why is Jerry Yang still in charge? "Eight months ago, Yahoo!CEO Jerry Yang had a chance to sell his company to Microsoft for $43 billion. He refused. Now Yahoo's market value stands at $18 billion. This raises a question: Why is Jerry Yang still running this company?" I don't know if anyone can do anything to get it back to $43B, that ship seems to have sailed...
Wrapping up - an excellent list of annoying and pretentious figures of speech. [ via Althouse ] Bonks the nail right on the head.