Urgh - my legs hurt already - just read an announcement of Riding the Wild Sierra, a new double century ride next year, taking place in the same area as the Death Ride. Only this will be 20,000' over 8 passes and 200 miles, instead of "just" 15,000' over 5 passes and 135 miles. Mark your calendars - the inaugural event will be June 14, 2009.
Here's the route map: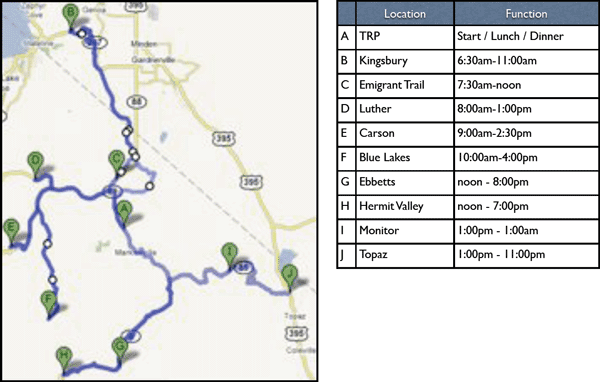 It is essentially the Death Ride, backwards, with an extra 70 miles and a bunch of climbing up front. Here's the profile, showing the eight passes and 20,300' in all their glory: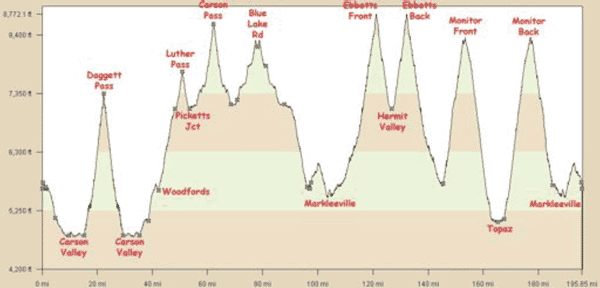 Making this ride extra-special, it saves the hardest climb for last - the 8% grade from Lake Topaz back up to the top of Monitor. This is just a maniacal ride, it will be very difficult to complete in under 16 hours. Wow. And yes, I am planning to do it, but that's easy to say because it isn't until next June...