Well, I'm kind of sort of back to normal. No more fever, no more coughing fits. Still weak, but recovering. Managed to do a ride yesterday (15 miles, just around the lake) and another today (again, 15 miles around the lake), at turtle speed. And my brain is reengaged, I was actually able to work again. Not to mention watching football and baseball, this time of year is the best for sports viewing...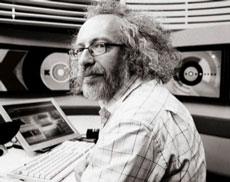 A fascinating "letter from Moscow", by David Remnick in the New Yorker, Echo in the Dark. About the Moscow radio station that is speaking truth to power, and has been for twenty years. Amazing.
The NYTimes on the greening of Silicon Valley: Capitalism to the Rescue. Kleiner Perkins are investing big in "clean entropy", and you have to believe it will help. And make them serious money in the process.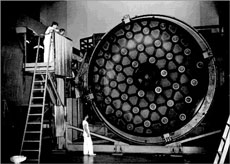 Wired on the birth of Palomar's Eye, in 1947. Not only is Mt. Palomar a great bike ride :), it is also a fantastic destination for a day trip; to see the telescope, in working condition after fifty years, is amazing. The scale and majesty are impressive, and to think it was all built by slide rules and pencil and paper; it took ten years just to polish the main mirror. Wow.
This is pretty interesting - the shared suffering hypothesis. The theory is that you should set up your systems to be as much like other people as possible, not as efficient for you as possible, so that you can more easily get support. Not really that far off; I can remember the day, long ago, when I did a great deal of Windows' customization, but now I run a pretty vanilla setup. This way I am more like everyone else, and also, if I ever have to duplicate it on another machine it doesn't take so long :)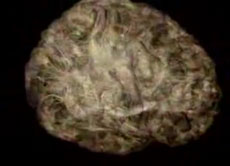 A cool video, from Axons to Tracts, a journey through the brain's wiring, if you can spare two minutes it is pretty cool... what I find remarkable about these videos is that ten years ago, they would have amazed movie audiences on a big screen, now they are routinely created with desktop tools like Flash and posted to websites, and while we still think they're cool, they're no longer as amazing... technology marches on. [ via Digital Pathology Blog ]
Kind of sad and yet you can see it: Scientists spurn 'unfashionable' cancers. "As money floods in for UK breast cancer and leukaemia research, 80 per cent of people with lung tumours are dying within a year of diagnosis." It is like balancing a twenty-legged stool.