A week ago I mentioned a weird increase in page views to my blog. Since that time each day I've averaged nearly 3,000 pages per day, which is about twice my usual average. What's going on here?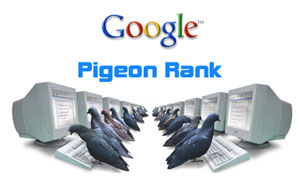 Well it turns out, I had just created a new page indexing all my "keepers"; posts and articles I might want to cut and paste from, or link to, or change in the future. This page isn't designed to be viewed by humans, it exists because I periodically purge old pages from my Citydesk content management system. I don't purge any pages which are linked-to, and so by linking a page from the keepers index it gets "kept".
Anyway I linked this new keepers index from the sidebar (it is the little π symbol at the bottom). And what happened was, search engine spiders found this link, and then found all the pages linked from the "keepers" index. And through the mysterious ways of search algorithms, this increased the rank of all these pages, and now I'm getting twice the traffic from search engines like Google and Live as I did before! Weird, but wonderful.
A poor man's search engine optimization. YMMV :)