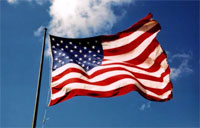 Happy Flag Day! This is an auspicious day for me; in addition to celebrating our Flag, it was my father's birthday (he would have been 85 today) and the anniversary of my first date with Shirley (17 years ago). Wow.
I celebrated with a nice mountain bike ride today - Sycamore Canyon, up Backbone, down Guadalasca - and by doing quite a bit of nothing.
Well, looks like the Dauphiné Libéré is over; Levi Leipheimer gave it his best shot today, attacking on today's four-climb 233km stage to La Toussuire, but Alejandro Valverde withstood the attacks and remains in yellow. Tomorrow's time trial could decide it, but Levi would have to make up 1:10 to win.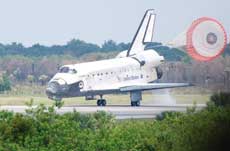 The space shuttle lands flawlessly; this has become so routine we hardly notice, but the technology here is impressive. 5.7 million miles flown, wow. There are nine planned missions left before the end of the program.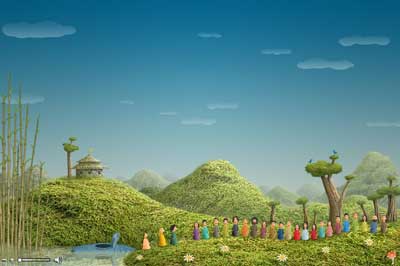 This is a cool Flash game: The Polyphonic Spree. Kind of a mini-adventure; no creatures are harmed :) Check it out. And oh yeah, by the way, it is an advertisement for a band called The Polyphonic Spree, and features their music from a new album called Quest for the Rest. Very creative :)