| | |
| --- | --- |
| A perfectly incredible day: La Vuelta eTapa 17e | |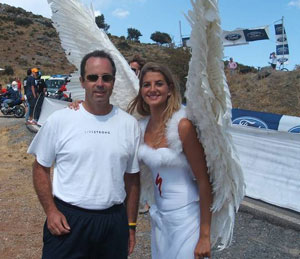 Back in September, 2006, I was in Granada, Spain, and went to watch stage 17 of the Vuelta a Espana, which finished one street over from my hotel. I wanted to see the last climb of the stage, a Cat 1 climb up Alto de Monachil, a legendary black hole for cyclists, and ended up riding it myself. I was not blogging at that time, but I did write a long email with embedded pictures for friends.
I've decided to retroactively post the email report, here it is, for your reading and viewing pleasure...