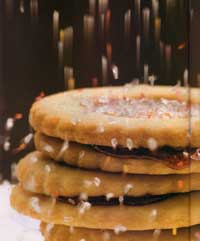 I'd like to refer you to The Bakeoff, an amazing article that I recommend to everyone. Really excellent, really thought-provoking.
This was published in the New Yorker a couple of years ago, and I can't find it anywhere online so I've scanned it.
The article is superficially about the quest for a healthier cookie. At a level down it is actually as much about software development – or innovation in general – as it is about baking; Joel Spolsky is quoted, as is Linus Torvalds, and the philosophy of "open source" is examined, and "extreme programming" is debunked. Jon Udell posted a nice overview if you're too busy to read it all, but the writing is excellent so I recommend you do when you can. The author is Malcolm Gladwell (of The Tipping Point and Blink), and he nails it.
P.S. This is an example of the kind of thing you can't find anywhere else. I can't stand the New Yorker's politics, or the way they seem to sneer at anyone not in New York, but the magazine is invaluable as a bulletin board for this sort of stuff.