| | |
| --- | --- |
| More electoral mapmanship | |
If you enjoyed the electoral mapmanship from the other day, you'll really like these really cool maps, and especially this one: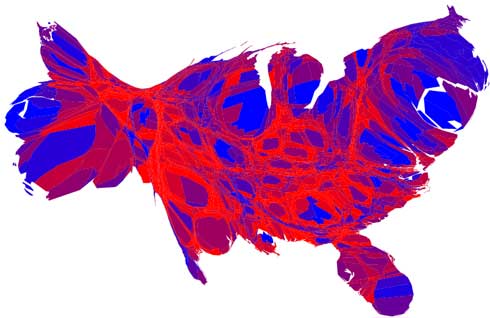 This map has distorted the shape of each state to show the population of the state rather than the land area, and the degree of blue / red / purple is determined by proportion of voting. Obviously this is a better representation of the distribution of votes, and gives a lie to the "two countries" theory. The center of the country is redder and the northeast and west are bluer, but you can see there is a pretty deep division all through. A much healthier mix than the simple "red states" map would imply.