Another terrific New Yorker cover: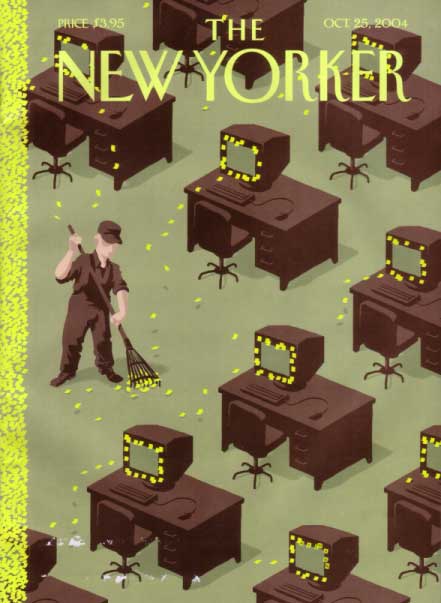 I wish I enjoyed the inside of this issue as much.
It seems the editors have decided there is a chance Bush might win, and they've taken it upon themselves to mount a blazing attack. They're largely preaching to the choir, since most of their readers are pretty liberal, but as a guest in the congregation I wish they'd relent. It isn't the message - I have no problem with people supporting Kerry or bashing Bush - but the tone; over the course of the summer the New Yorker has become more and more shrill, now ending in a high-pitched whine.