Aperio have proudly announced the ScanScope T3! Ta da!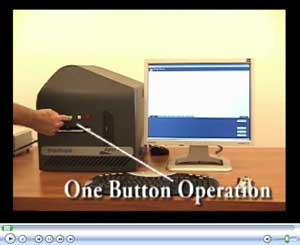 The T3 system, which compliments Aperio's existing high-throughput T2 system, allows pathologists to create, store, annotate, analyze, share, and conference virtual slide images directly from their desktop. Up to five slides can be loaded simultaneously and scanned fully automatically using easily interchangeable 20x or 40x objectives. The T3 is compatible with Aperio's open software architecture and supports standard database and image file formats, streamlining integration of the T3 with existing laboratory and data management systems.
And please check this out... A video of a ScanScope T3 in action!
We're very proud of our new baby...