Ramble on... (some of this is kind of old ...)
Bram Cohen (of Bittorrent fame) is blogging. Subscribed. (Here's a nice post about, well, read it!)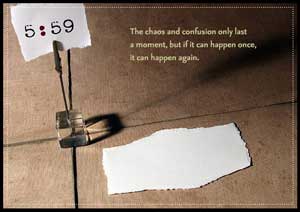 The History of the Universe in Seven Snoozes, by Jim Ruland. Beautiful, wonderful, amazing. Reminds me strongly of my recently-deceased-but-always-on-my-mind friend Daniel Jacoby; he would have loved it. [ via Xeni Jardin ]
From The Scientist: G8 Backs HIV Vaccine Plan - "A global program styled on the Human Genome Project gets the nod from world leaders". Paging Craig Venter.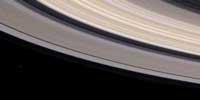 The Cassini-Huygens probe has been sending back some unbelievable pictures from Saturn and its moons. Surreal. (Wired has a nice survey article.)
Caltech has a monthly periodical for alumni called "Engineering and Science". The articles are always fascinating. I also find the personals and obituaries interesting; not that they're people I knew, but they are cool snapshots from worthwhile lives. Inspiring in a funny way.
Consider, for example, Arnold Beckman, the son of a blacksmith, an ex-Marine, who became a Chemical Engineer and founded Beckman Instruments. His foundation has donated hundreds of millions of dollars in pursuit of science.

Don't you hate websites that force you to register to access their content? Newspapers are the worst offenders. They just don't get it; personally, if I have to register I'll just find the information somewhere else. Anyway there's this cool site called bugmenot.com which has cached a whole bunch of registration information, so you can access all sorts of "registration required" sites without, er, registering. Of course, looking up registration information there can take just as long as registering yourself, so the real gain is anonymity rather than productivity.

Oh, remember buckyballs? An interesting semi-spherical form of carbon, C60, named after Buckminster Fuller, the "futurist" who thought buildings based on hemispherical designs would save material. Anyway apparently researchers have been able to make a smaller version, C50. "The key to producing the smaller buckyballs was causing chlorine atoms to attach to the carbon atoms that are shared by abutting pentagons. The chlorine atoms form a ring around and stabilize the molecular structure." So be it.