A friend pointed out this picture on Fark.
That's me at the 2001 PayPal Christmas Party, held at the Thomas Fogarty Winery in Portola Valley. That's Mountain View in the background, and South San Francisco Bay. We brought our foosball table, because, well, that's what we do.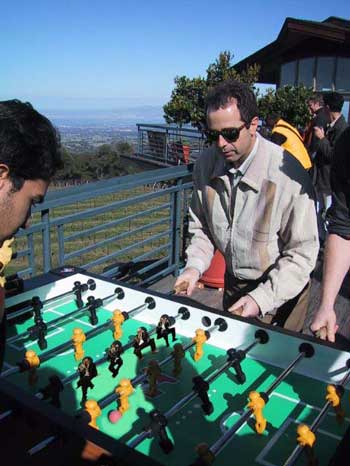 I do not remember those weird black men on the rods, but then, it was a winery :)
I had no idea this picture existed. To see it in a Fark Photoshopping contest is unbelievable. See where foosball can take you?