Here's a though experiment: What if the world had twice as many people in it? Every city you can imagine, duplicated - another New York, another Singapore, another Bombay. Would it be the same, only more crowded, or would it be qualitatively different? How about if we had 4 times more people? Or 10 times more people? There is a point at which things change, right? Would it be better for you, or worse? Would the world be more productive, or less? Would the average quality of life be better, or worse? Just wondering...
Hey, my favorite "little" VoIP company Vonage just raised $35M. Yep, it's a Thing.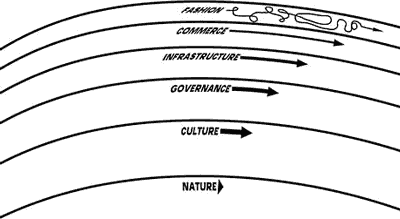 The time wheel. I like this... [ via Ottmar Liebert ]
Yahoo notes: New Robotic Gliders Can Soar Under Water. "The submarine robots don't use propellers, jets or flapping wings to get about. Nor do they swim. Instead, they pump ballast water in and out to subtly change their buoyancy. That enables them to alternately rise and fall through the ocean as they glide forward." Pretty cool.
Hey, guess what? Michael Jackson has a blog! I am not making this up...