As you know, tomorrow I'm sailing with my kids and their friends in the Westlake Sail-a-thon, a charity event to benefit the Casa Pacifica Children's Crisis Center. For nine hours participants sail "laps" around Westlake and our team will be trying to break the record of 47 laps.
Since I know each of you will be anxiously waiting to see how we do, I thought it would be fun to blog our progress during the event. I'm going to take my trusty Treo on the water and will be sending email updates to my blog server, which will be posted in realtime. So you can monitor this site (or my RSS feed) between 11:00AM and 8:00PM tomorrow (Saturday, 8/9) and you'll know exactly what's happening!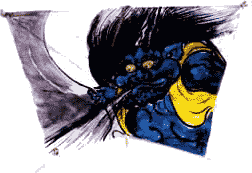 Fujin, god of wind
Oh, and by the way, please make your offerings to the wind gods. We'll need a nice breeze to be able to break the record. Each lap is about one mile, ½ mile upwind, and ½ mile downwind. Upwind my C-15 can go about 10mph, assuming a reasonable breeze, but we have to tack back and forth, of course, so the actual speed made good is about 7mph. Downwind we'll only be going about 5mph. This means it will take about 10 minutes to sail a lap, so in nine hours of continuous sailing we could do about 54 laps. We won't be able to sail continuously for nine hours - there are human requirements like food and bathroom breaks to consider, to say nothing of fatigue - so breaking the record will be a challenge. But we'll have no chance without wind!
Finally, thanks again to all of you who are sponsoring us. We are now at about $1,500, assuming we break the record and sail 50 laps. That is so awesome!