The scene this morning at Gobbler's Nob, Punxsutawney, PA: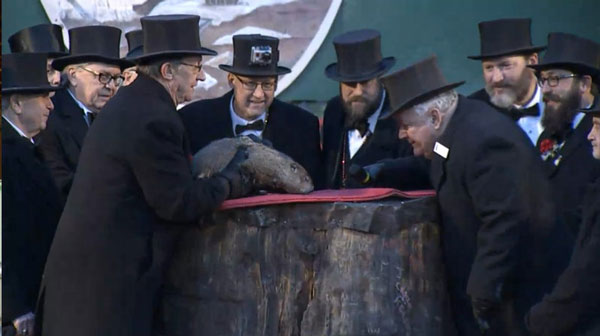 And the good news: "'There is no shadow to be cast! An early spring is my forecast!' ... 'Take your jackets off, you're not going to need them!' Few in the crowd followed that advice; the temperature this morning in Punxsutawney, Pa., was reported at 22 degrees." Here in San Diego it is 35o, brrrr...
Hope you have a nice day, wherever you are, and whatever the temperature. And if you don't, well, you can always do it again. It's Groundhog Day!