Archive: March 13, 2015
| | |
| --- | --- |
| Smithsonian photo finalists | |
The finalists in the Smithsonian's annual photo contest have been announced, and they are stunning. My favorite took a while to choose, but it's this teeny Caracolara snake, perfectly posed to get its entire body in the shot: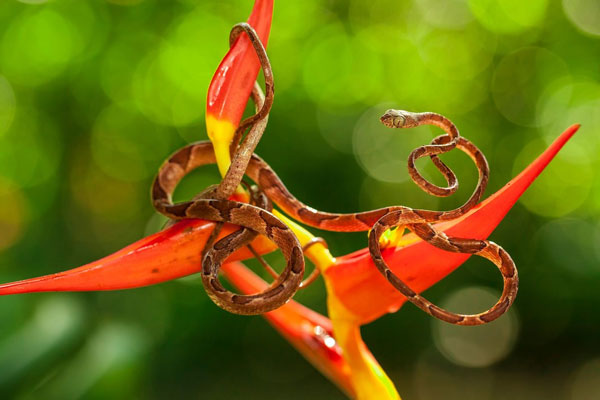 Which is your favorite?
| | |
| --- | --- |
| Iditarod day four: halfway Nome | |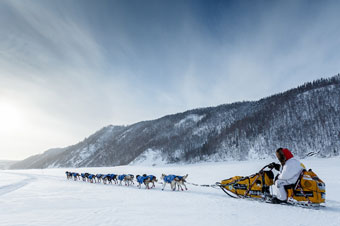 After a long day of mushing in perfect conditions, Aaron Burmeister, the #Iditarod 2015 leader, has just reached Huslia, the approximate halfway checkpoint of this year's race. He's there for his 24-hour rest, and looks to have a decent lead. Nearing Huslia are last year's champion Dallas Seavey, 6 miles out, and Thomas Waerner, at 14 miles. Behind them Martin Buser and Hugh Neff are 50 miles back, and presently camped at "Shelter Cabin".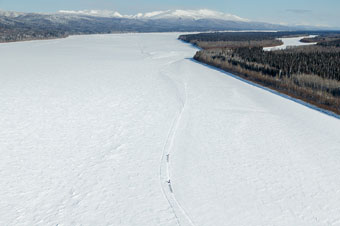 Meanwhile there's about 30 (!) mushers resting at the Galena checkpoint, most of whom are probably taking their 24-hour there. First in was Jeff King, who almost won last year; he'll be leaving at 4:37 - (2*59) = 2:39. It took Aaron 15 hours to reach Huslia from Galena, so that means Jeff might well reach Huslia before Aaron can leave. After that is Aliy Zirkle, who can leave at 5:54 - (2*32) = 4:50; she might well be in second. You'll recall she has finished second the last three years ...
Our favorite DeeDee Jonrowe is presently in 20th place, amid a whole pack who are closely bunched. A lot of racing left!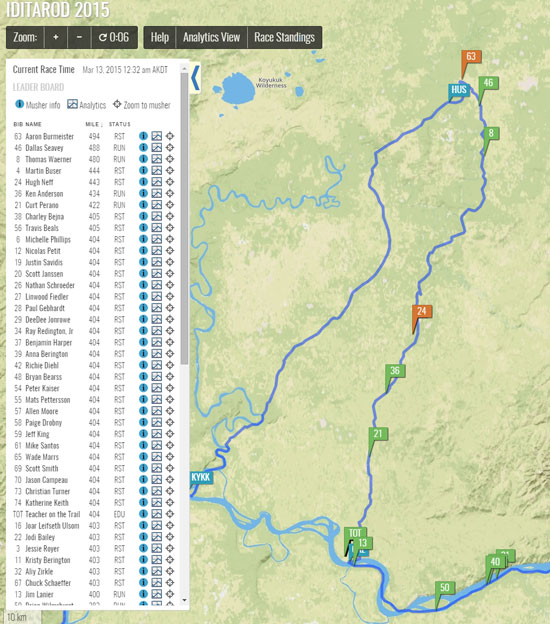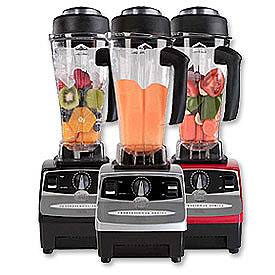 Quick blogomatic spin before heading off to bed (tomorrow I'm riding a century for the first time in ... a long time ... :)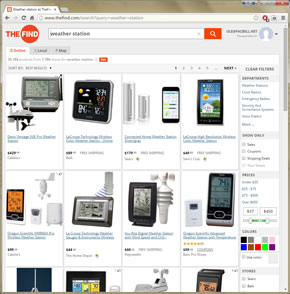 Hmmm... Facebook acquires social shopping site TheFind. I'm not sure what to think about "social shopping"; I get that your friends' recommendations are important and could see this helping with task-based shopping, but ... are you going to spend much time with these services? Not sure.
PS Facebook are big enough they can experiment; I don't think this means they're convinced, either.
Esquire: the escalating scale of drunkenness, explained. "The thing about one drink — a glass of liquor we're talking about, hopefully a stiff pour — is that it doesn't involve enough alcohol to make anything stop working. Your eyesight, your natural grace, your moral compass — they're all left intact. Because one drink doesn't compromise anything. It enhances. You have one drink and your world becomes slightly better. The bar is a slightly better bar. Your dog is a slightly better dog. Your work is slightly more brilliant. And for that, you pay no price." Absolutely true, I'll drink to that.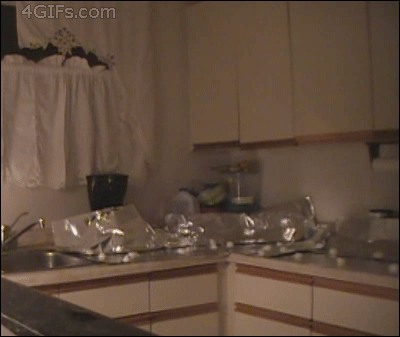 foiled!
| | |
| --- | --- |
| Iditarod day five: decanting the leaders | |
The fifth day of the 2015 #Iditarod - which has been pretty "easy" do far, despite constant way-sub-zero temperatures - and we're starting to see a shakeout. Most of the top mushers are in Huslia hunkered down for their 24-hour breaks. Aliy Zirkle is off - she likes to camp along the trail - along with Mich Seavey and Jeff King. Those three are definite contenders to win. Neither Aliy nor Mitch have yet taken their 8-hour breaks, so Jeff will gain some time. Also in the mix are Dallas Seavey and Aaron Burmeister. I think the winner will come from those five.
Tomorrow will see the action really heat up as the teams start down the river headed for the coast. The faster teams are going to gain a lot of ground on the slower teams, and the winner will probably be the first team to Unalakleet.
Here's the scene in the dogyard at Huslia (can you spot DeeDee's team?):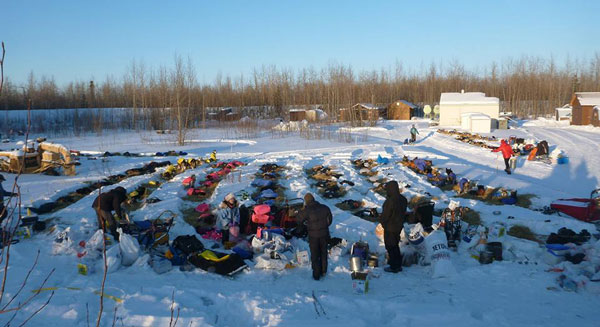 And here's a blast from the past, the finishers of the 1994 Iditarod. That's DeeDee in the center :)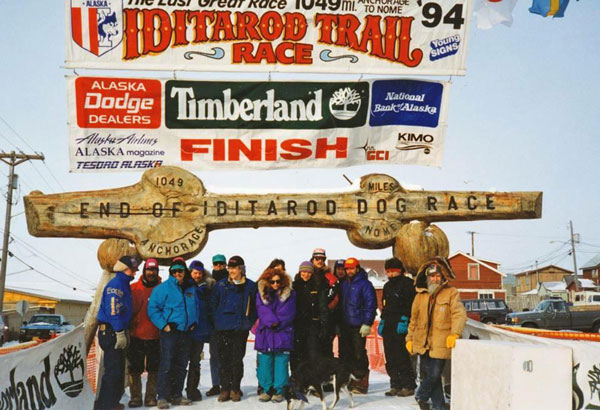 WOW, check out this amazing video from #Iditarod.com, featuring the dogs running along the Yukon River (click to play):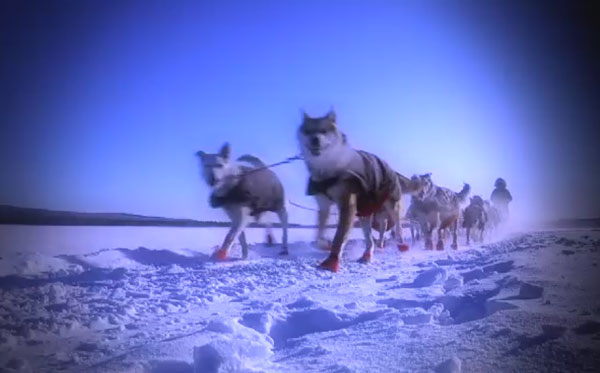 Really even if you're not a dogsled fan you should click through and watch ... beautiful!
Return to the archive.
Home
Archive
this date in:
flight
About Me
W=UH
Email
RSS OPML

Greatest Hits
Correlation vs. Causality
The Tyranny of Email
Unnatural Selection
Lying
On Blame
Try, or Try Not
Books and Wine
Emergent Properties
God and Beauty
Moving Mount Fuji
The Nest
Rock 'n Roll
IQ and Populations
Are You a Bright?
Adding Value
Confidence
The Joy of Craftsmanship
The Emperor's New Code
Toy Story
The Return of the King
Religion vs IQ
In the Wet
solving bongard problems
visiting Titan
unintelligent design
the nuclear option
estimating in meatspace
second gear
On the Persistence of Bad Design...
Texas chili cookoff
almost famous design and stochastic debugging
may I take your order?
universal healthcare
entertainment
triple double
New Yorker covers
Death Rider! (da da dum)
how did I get here (Mt.Whitney)?
the Law of Significance
Holiday Inn
Daniel Jacoby's photographs
the first bird
Gödel Escher Bach: Birthday Cantatatata
Father's Day (in pictures)
your cat for my car
Jobsnotes of note
world population map
no joy in Baker
vote smart
exact nonsense
introducing eyesFinder
resolved
to space
notebooks
where are the desktop apps?
still the first bird
patience
electoral fail
progress ratches
2020 explained