Rats! Looks like I might have to get a new car :)
Tonight Tesla announced their Model S/D, a dual-drive monster which accelerates from 0-60 in 3.2s and actually gets better range than the rear-drive models, along with a new package of safety features which will be incorporated into all Model S cars from this point forward. So be it.
I was invited to the launch event, held at Hawthorne Airport adjacent to the Tesla Design Center (and not coincidentally, the SpaceX construction hangers!) It was pretty cool, somewhat like attending a movie premier. I was struck by the youth, good looks, style, and energy of the attendees. As Chief Designer Franz Von Holzhausen said when introducing Tesla CEO Elon Musk, "tonight the coolest place to be in LA is ... Hawthorne Airport".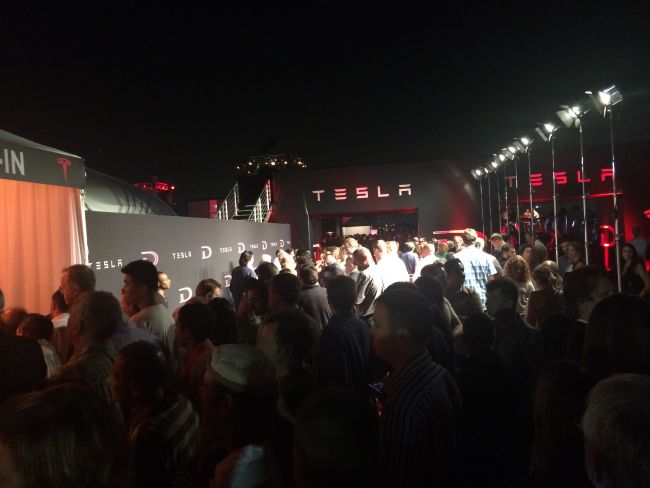 Big excited crowd - felt like a movie premier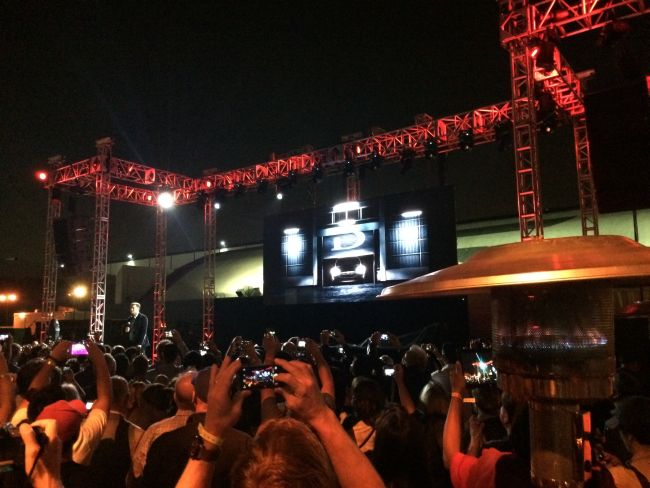 The stage is set ... ladies and gentlemen ... Elon Musk!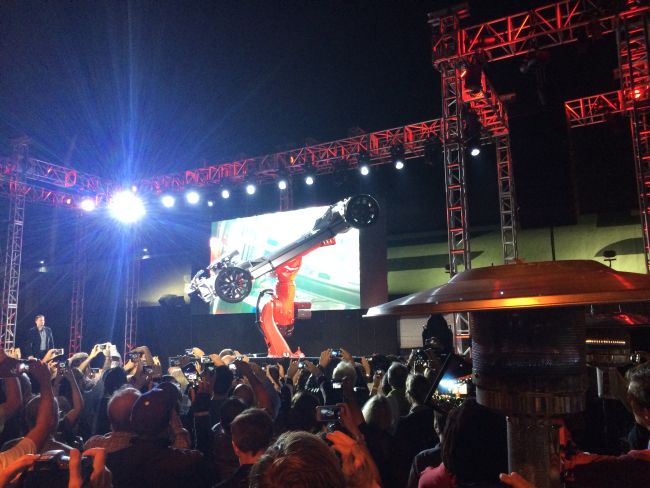 The D itself makes an appearance, held by a massive robot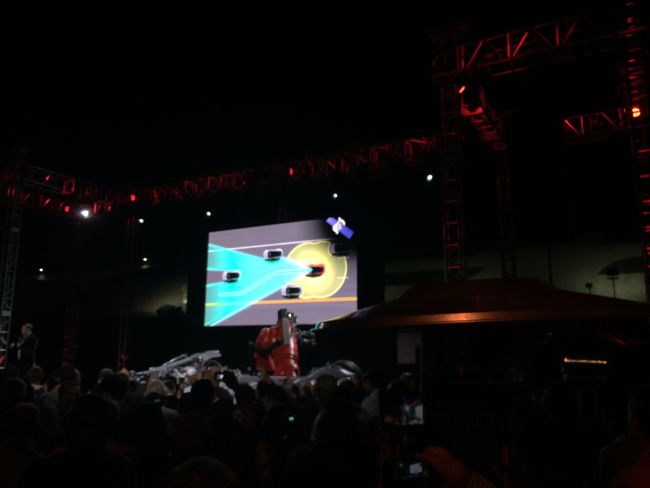 Four different systems - radar, camera, ultrasound, and GPS - combine for autonomous safety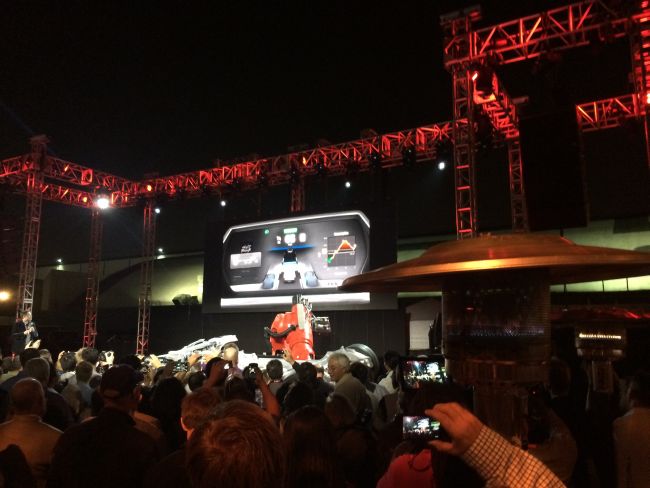 The new dashboard view ... showing the hazards surrounding the car
This is all pretty impressive, and shows Tesla taking cars beyond what gas-powered vehicles are capable of doing. Onward!