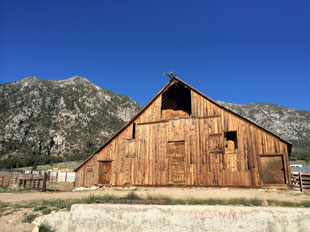 I'm baack after a great road trip, yay. I did ride the Alta Alpina Double Century, and I did not finish, but I did ride 160 miles and climb 17,000 feet, so I did feel good about it. And the trip up and back was interesting and wonderful.
This is an old barn I passed while riding the Emigrant Trail near Markleeville. Wonder if the people who built it 100 years ago envisioned a stream of lycra-clad riders passing by... :)
And in the meantime, it's all happening...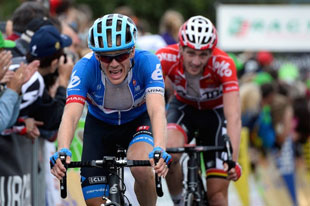 Congratulations to Andrew Talansky for winning the Criterium du Dauphine. Any time you beat Chris Froome, Roberto Contador, and Vincenzo Nibali in a stage race, you have to feel pretty good about it :) We'll be watching him closely at Le Tour - which starts next weekend!
Also warming up for the Tour: World Champion Rui Costa wins the Tour de Suisse. Was a pretty interesting race, Tony Martin would have won if he'd had any kind of time to help him. Clearly Costa and Martin are ready for July.
BTW here is a nice overview of Le Tour, by the numbers. It starts in the UK this year, and features a lot of climbing. Should be most excellent. (I'm rooting for Wilco Kelderman ...)

Please click on the thumbnail at right to enbiggen...

One more pre-Tour note: What are the most memorable Tour stages of all time? For me, I'd go with Floyd Landis stage 17 of the 2006 TDF. It was definitely the most dramatic victory ever, even if it was subsequently tainted by doping.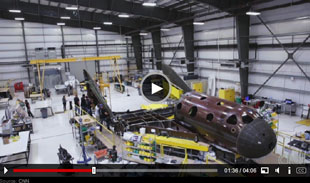 Cool: Inside Virgin Galactic's newest passenger spaceship. Now you, too, can go into space ... defined as about 18 miles up. Of course this is nowhere near actual space ... as in geocentric orbit,which is 22,000 miles up. But still, what a time to be alive!
Chris Dixon: The next twenty years is going to make this last twenty years just pale:
If we were sent back with a time machine, even 20 years, and reported to people what we have right now and describe what we were going to get in this device in our pocket - we'd have this free encyclopedia, and we'd have street maps to most of the cities of the world, and we'd have box scores in real time and stock quotes and weather reports, PDFs for every manual in the world - we'd make this very, very, very long list of things that we would say we would have and we get on this device in our pocket, and then we would tell them that most of this content was free. You would simply be declared insane. They would say there is no economic model to make this. What is the economics of this? It doesn't make any sense, and it seems far-fetched and nearly impossible.

But the next twenty years are going to make this last twenty years just pale. We're just at the beginning of the beginning of all these kind of changes. There's a sense that all the big things have happened, but relatively speaking, nothing big has happened yet.

Awesome!
Marc Andreessen: What will it take to create the next great silicon valleys?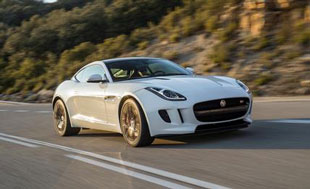 Car and Driver: Review of the new Jaguar F-type coupe. "The best part is that the coupe is the first Jaguar since the original E-type to look like rolling sex. And that, combined with a righteous perform­ance-per-dollar ratio, places the S at the F coupe's sweet spot." I find it hard to get excited about any gas-powered cars anymore, but this certainly is a beautiful machine.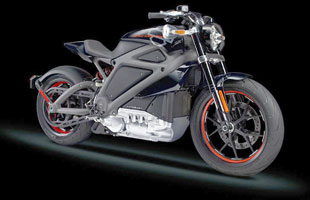 Speaking of beautiful machines: Harley Davidson unveils their very first electric motorcycle. I find it fascinating that they went to the trouble of creating a sound for it ... which is actually generated by a sound system, not the engine. Here's a test drive report...
So, can there be such a thing as a three-sided die? Yes! Interestingly the same technique can be used to create an any-sided die.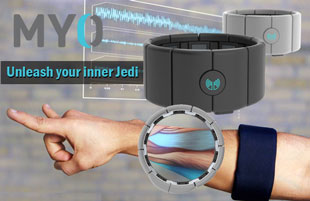 So this is cool: Myo, a gesture control armband. It measures your finger and wrist movements by the muscles in your forearm. Excellent. But I wonder, will it be useful? The Leap Motion is cool too, but has had trouble finding real world applications.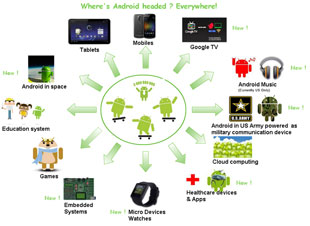 Last week featured Google's I/O conference, and by most accounts the keynote was too long and didn't offer much in the way of surprises. Mat Honan has a nice overview. Aside from Google's ambition to power everything with Android (your phone, your car, your TV, and all your wearable devices), the big news was Google's increased push into cloud services, competing with Amazon (and to a lesser extent, Rackspace et al). For me there were two dogs that didn't bark in the night: Google Glass, conspicuously missing, and Google+.
And meanwhile, the long awaited switch to Android-first development hasn't happened yet.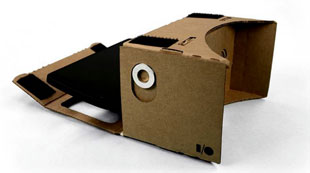 I was most interested to see Google Cardboard, a tongue-in-cheek but functional way to turn an Android phone into a VR device. The line between actual Reality and virtual Reality is blurring rapidly.
In case you're wondering, Facebook is still a big hit among teens. Yeah, various messaging services like Instagram might command their attention, but no Facebook-killer has yet appeared.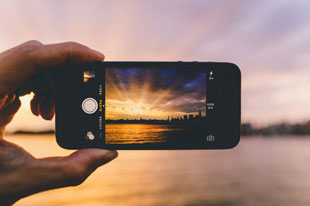 And this is cool: Through the Phone, a series of picture-in-picture photos of iPhones taking photos. Next up, iPhones taking pictures of mirrors :)