Archive: January 2014
Hi blog public, how are you? Happy New Year to you all!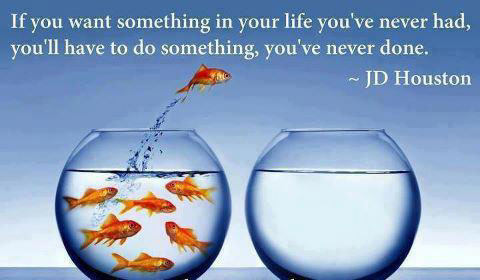 You are probably, like me, full from last night, and probably, like me, eating, drinking, and watching football today. (Go Cardinal!) And you are possibly, like me, contemplating a new year, and making a few resolutions. Here are mine:
Work out consistently;
try to do something every day
Keep my to-do list current;
and have a schedule
Spend quality time with my family;
one-on-one as well as together
Make time for reading
That's it. Oh yeah, and keep blogging :)
It's going to be an exciting year ... I've started eyesFinder - a new business to create working Visual Search - and that's going to be great fun. My wish for each of you is that you have something to get excited about.
Onward!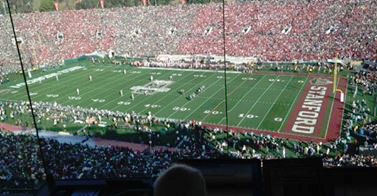 Well, New Years' Day has come to an end, and the 2013 Holiday Season with it ... so be it, tomorrow we are "back to normal". Still, the bowls do continue for another week (!), so maybe we can keep acting like we're celebrating?
I know some of you have full Tivos with as-yet-unwatched bowls on them, so I won't comment on any of them yet, but there's been some great football, right? And as you're sitting around with friends talking about it all, try these out: Fifteen of the strangest things that can legally happen in football. Yes, it is possible to score one point!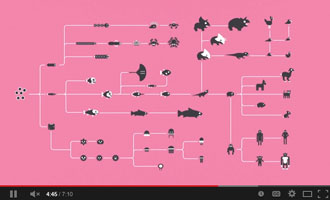 I think this is a bit exaggerated: This video will make you completely rethink your concept of time. Not quite. It does however put current time into perspective.
Bruce Friedman thinks 23 and Me is an example of "Big Bang" market disruption, a la Clayton Christensen. He might be right.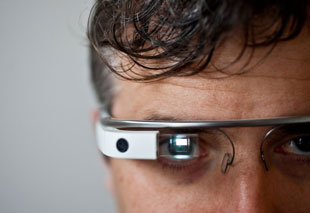 An interesting story from Mat Honan of Wired: I, Glasshole, my year with Google Glass. I'm about to be one myself - stay tuned! - and am eagerly anticipating the experience. I think it's inevitable that some kind of wearable computer is going to replace cellphones as our everyday computing and communications devices, and this type of device is a good candidate. Here's John Gruber's take, and here's M.G.Siegler's...
So much of this is social convention; I can remember when people thought active Blackberry use was uncouth, but now everyone has their phone out all the time. Maybe we'll all be wearing such devices in a few years, and nobody will think twice.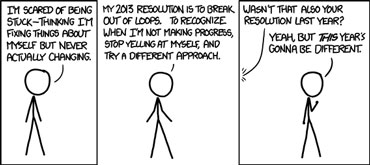 xkcd on New Years' Resolutions. Yeah, but this year IS going to be different!
Chris Dixon: Why I'm interested in Bitcoin. Yeah, I guess that's why I'm interested too :)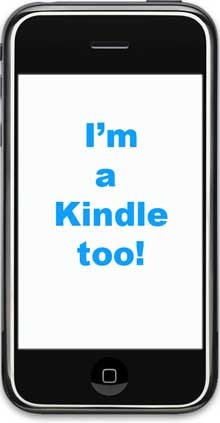 There's little doubt Amazon have changed the world; their are the canonical Internet retailer, as envisioned by Jeff Bezos twenty years ago, and have become "The Everything Store". But the thing they've really done is eliminate books. Well maybe not eliminate them entirely, but largely. How long has it been since you bought ... an actual book? Unless it has beautiful color illustrations or is really old and/or hard to find, there's no practical reason not to buy the Kindle version, right? You pay less for it, it will last forever, it takes no storage space, and you can read it anywhere, easily, on your Kindle, or your iPad, or even on your phone...
I prefer reading on my Kindle during the day, especially outside, and on my iPad at night (my Kindle isn't backlit), but I'm amazed at how often I end up reading on my iPhone. Standing in line at the store? Waiting for someone? Eating alone? I whip out my iPhone and poof! I'm reading. Maybe it's not the perfect experience, but it's quite good enough, and certainly beats the alternative; who carries a book with them everywhere, in case you have a few minutes to fill?
When the Apple iTunes App Store first opened for business*, there was soon a funny little saying: "there's an App for that". Which became somewhat jokingly, "your product, there's an App for that", as camera and GPS sales plummeted. Which became somewhat less jokingly, "your company, there's an App for that". Now we can say, "your industry, there's an App for that"; as physical books go the way of records and CDs and videos and DVDs and all other media content.
I'm eagerly anticipating becoming a Glasshole (getting a Google Glass :), and wondering what reading on a Glass will be like?
* Hard to remember now, but the original iPhones didn't have third-party Apps; it wasn't until Apple enabled this capability that smartphones truly took over the world.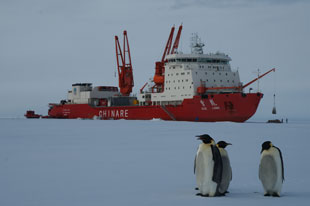 I spent the afternoon working on spreadsheets in a bar. It was so cool, at first there was nobody, and then gradually people showed up, and then more people, and finally there was a point where everyone was there and it was like, wow, who's that nerd with the laptop?
So, that icebreaker sent to rescue the stuck icebreaker filled with climate scientists? Stuck. I know weather isn't climate, but still...
Saw American Hustle tonight. Meh. Kind of a waste of all those great actors ... I feel like it could have been better. It's such an interesting story, too...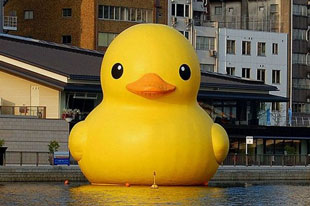 Truth is stranger than Onion: Giant Rubber Ducky Bursts Before a Crowd in Taiwan. Let's hope it gets repaired and reinflated soon!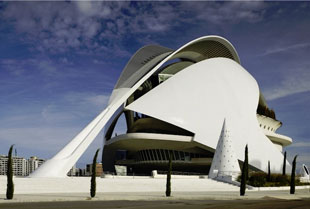 This is too bad: Santiago Calatrava to Face Legal Action as Valencia's "White Elephant" Opera House Falls Apart. Such a beautiful building, too, but I guess the beauty was only skin deep.
From the inimitable esr: The lost art of C structure packing. Ah, yes, I remember DSECTs and XLs too... :)(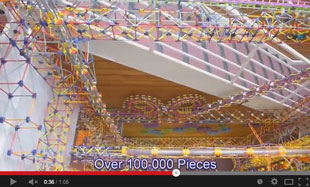 Excellent: Massive 100,000-Piece K'Nex Ball Machine at The Works Museum in Minnesota. Some people have too much time on their hands, and I'm so glad they do.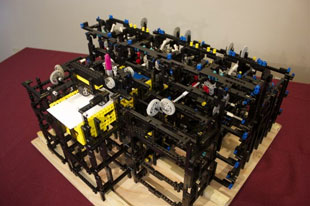 In the same vein: Apple Engineer Uses LEGO Bricks to Build Machine That Writes Messages and Draws Pictures! It's amazing what people do with lego...
So, what can you get these days for $51B? (Yeah, that's a B) How about the Sochi winter Olympics? Seriously, does anyone truly believe these events pay for themselves?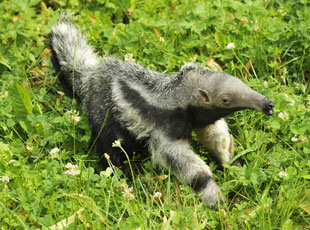 Hehe: New Years' resolutions of an anteater. "That's right, you guessed it, I'm gonna eat a shit ton more ants."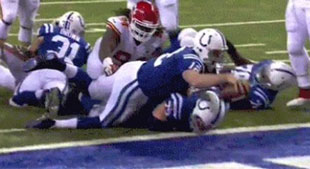 Whew, I'm exhausted after watching three football games (one college, two pro). I did manage to weave in some work, too, and eat a lot of chili, and tried manfully to finish the last of the Christmas chocolate...
Meanwhile, it's all happening: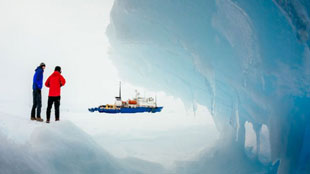 Stuck dynasty! An American icebreaker is now on its way to rescue a Chinese icebreaker which got stuck while trying to rescue a Russian icebreaker which got stuck while carrying a bunch of climate "scientists" on a mission to show Antarctic ice has receded. You cannot make this stuff up. Let's just hope the American icebreaker doesn't get stuck!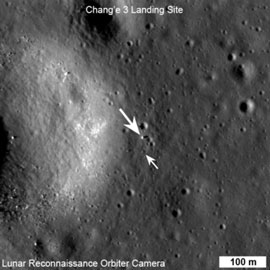 Excellent: Jade Rabbit spotted by American Eagle. Aka, the America's Lunar Reconnaissance Orbiter snaps a picture China's Lunar Lander and Rover on the surface of the moon. It seems easier to maneuver there than in the Southern Ocean. Galactic Warming!
Elon Musk: how we can fix Mars and colonize it. And after that ... Titan?
There will be many opportunities for Solar City on Mars :)
Fascinating: Poor folks can't afford Red Lobster anymore. No question that the "recovery" has not been a rising tide which lifted all boats.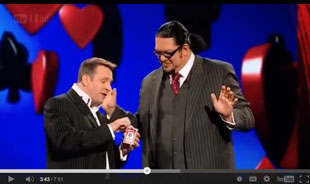 One of the best card tricks you'll ever see. No question. Totally stumped Penn and Teller.
First US public library without books opens in Texas. Ah, yes, more kindling... I'm not surprised by the library, but I am surprised that it's only the first, and also that it is in Texas...
Marines rethinking pull-up requirement. (It's three!) If everyone is special, then nobody is.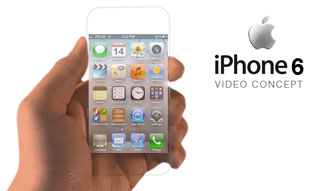 Joshua Topolsky: Welcome to the age of the upgrade. "No consumer is surprised when Apple releases a new iPhone, and they are rarely impressed these days by a better camera, faster CPU, or elongated screen. This is not special, this is normal. We have now become defined by our penchant and desire for the upgrade." Indeed.
Meanwhile: Bump is the latest in Google's acquisition graveyard. How weird that these big companies buy little companies and then kill them off. The investors are happy and maybe the employees too, but the users are not. Seems like there should be a middle way...
Hashtag, twerking, and selfie: most annoying words of the year. I completely agree.
| | |
| --- | --- |
| the future will be wearable | |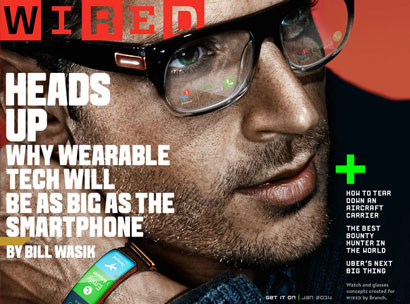 Wired magazine's cover story for their January 2014 issue is all about wearable tech, why it will be as big as the smartphone. This seems inevitable to me.
Smartphones are amazing, and have replaced so many single-purpose devices like cameras, GPS units, and eReaders, but the form factor is not perfect. Output is okay, but you have to pull it out to see it, and input is not even okay; typing on a tiny keyboard is suboptimal at best. (The premise of my new company eyesFinder is that searching with pictures will be way easier.)
Devices which are wearable in some way attempt to address this; displays integrated with glasses for example, to provide "heads up" information at all times, and wrist mounted input devices for easier interaction. These devices are often conceived as peripherals to the smartphone in your pocket, communicating via Bluetooth, and they often gather environmental input, like your location, motion, heart rate, temperature, visual and auditory surroundings, etc.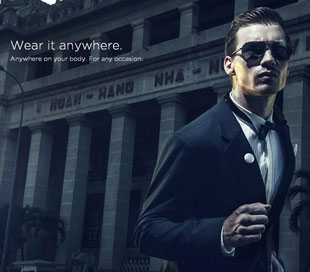 The article makes a great point: for wearable devices to become mainstream, they must become fashionable as well as functional. I use a Bluetooth headset all the time, but I'm aware of looking like a nerd while using it that bothers me. They are not fashionable. Meanwhile I've been using a Shine activity monitor, and I'd say they are cool.
The main problem so far with the [lack of] acceptance of the Google Glass has not been functionality, it has been that it falls into the "Bluetooth headset" / nerd category of wearable devices, not the "activity monitor" / cool category. Someone will cross this chasm.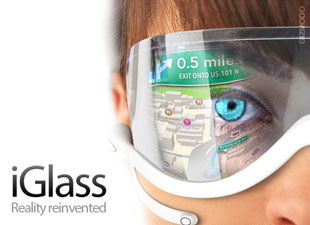 We're all iWatching Apple, because it seems like they might be the ones to do it. iGlass? iSee? We'll see :)
The future will be wearable.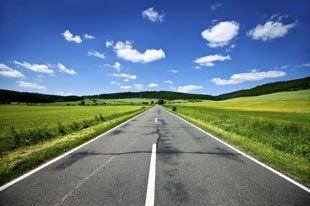 Wow, 2014! The Holidays are officially over, and real life can officially resume. Onward!
So, what's the first App you open in the morning? Messages? Facebook? Email? A website?
Don't say, you don't look at your phone first thing in the morning. We all know you do.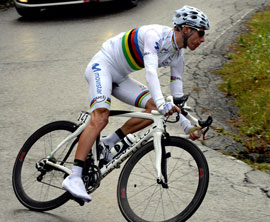 Rui Costa targets top ten finish at Tour de France. And who would bet against him, the current World Champion? He has proven to be fast and strong, and most of all, able to win when it matters most. He won two stages in the 2013 Tour and would have placed high overall if he hadn't lost time trying to bail out his captain Alexendre Valverde. And so far no hint of doping...
The Microsoft Squeeze is happening: "Never any discussion of purchasing Windows machines..." In which the discussion about what computers to buy for a school is Chromebook vs Mac vs iPad.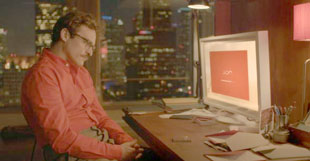 Watched Her last night. Kind of disappointing. A movie of ideas, but ultimately too slow moving and boring, and technically inconsistent in a jarring way. My biggest takeaway was, what will it take for us to get voice recognition to be that good? Right now Siri etc are still dancing bears.
So, CES starts tomorrow, and Wearable technology set to take the workplace by storm. No kidding, the future will be wearable :)
User experience: I returned my Glass after 30 days. "The reason I'm returning Glass is less to do with the technology and more to do with the social implications." To calibrate, this guy thinks people in their 20s aren't "younger".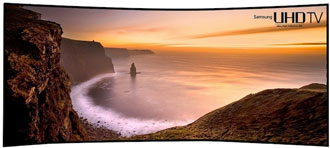 Speaking of virtual reality (we were :), Up to 150 HDTV announcements possible at CES. So be it. Walls and even rooms will be displays soon, no question, but I don't see that as the leading edge, more like the mainstream middle.
(What will it take before "watching" the Cliffs of Moher will be like being at the Cliffs of Moher? More than a big screen.)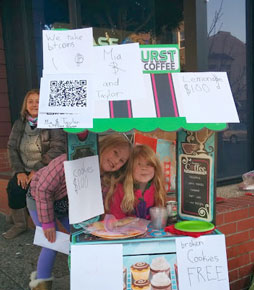 Now even girls scouts are accepting Bitcoin. Okay, admit it, this is pretty cool. I predict these girls will go far. And who knew they would know?
Seth Goden: Delight the Weird. "When you delight the weird, the overlooked and the outliers, they are significantly more likely to talk about you and recommend you." An interesting strategy for attracting early adopters, but you do have to cross the chasm someday...
(Still, in a world where Girl Scouts accept Bitcoin for cookies, what does mainstream really look like?)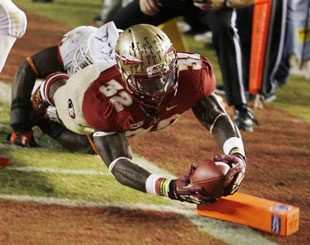 I had a quiet day of work as I transitioned from Holidays to New Year, how about you? Managed to work out (yay) and then eat a ton of food while watching that most excellent BCS Championship Game. Wow. There has been some great football lately; all the BCS Bowl games were good, and the first round of the NFL playoffs was great too. Seems like a lot of reversals at halftime. And so now the college season is (finally!) over, and we can concentrate on the pros in earnest....
This is interesting: Jelly, a search engine that asks friends for answers. Not clear if this is better than posting a message on LinkedIn, but it might be... and could lead to "recommend this" business models.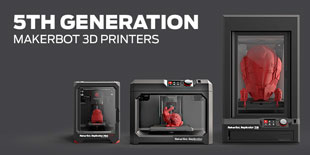 So CES has started, and MakerBot has announced three new printers, including a littler one, a bigger one, and a better one. Woo, cool.
And possibly the biggest news long term: Google have announced the Open Automotive Alliance, to bring Android to a dashboard near you. Already they have some Glass integration... (!)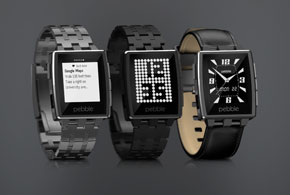 Also from CES, Pebble have announced new watches. They seem to have violated the dictum that wearable computing must be fashionable. I think they tried, but I think they failed.
Meanwhile: Nobody needs a New TV Anymore. Nope.
Interesting: How bluefin tuna went from cat food to solid gold. Food marketing is SO interesting. Did you know that the Chilean Sea Bass is actually called the Patagonian Toothfish?
So here's a question: why isn't there a Facebook App for Windows?
One of the more interesting ways to look at the present is to look into the recent past and see what we thought the future was going to look like. Here's a blast from the, um, past future, from Wired Magazine: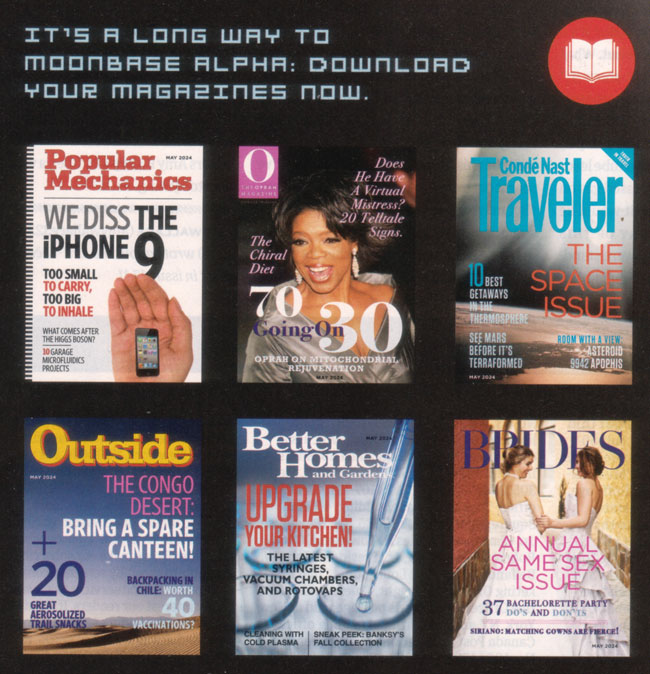 It's interesting for the trends that aren't, like the iPhone getting smaller, and those that are, like Mars being terraformed. And those that seem almost banal, like Brides having a same sex issue. Of all of these, I find "upgrade your kitchen" to be the most futuristic... but of course, it misses out entirely on 3D-food-printing.
I'm not one of those who think that just because Steve Jobs passed away, Apple will stop innovating or taking care of their customers. But I have to say, IOS 7 sucks. Yes, it is buggy, and yes, that bothers me, and yes, Apple will eventually fix the bugs. But what I really don't like is that the overall usability is worse than IOS 6. In fact, it's worse than IOS 5, too.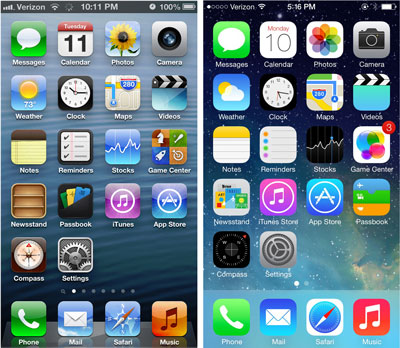 I have a late-model iPad 3 which is now running IOS 7. I also have an original iPad which is permanently stuck on IOS 5.1, the last version which supports that hardware. I keep the iPad 1 in my TV-watching area; it's great for reading or sending a quick message, and especially great for Googling something while watching sports. And every time I pick up the iPad 1 - every time - I can't believe how much nicer IOS 5 looks than IOS 7, and how much easier it is to use. I was hoping this feeling would wear off as I became used to IOS 7, but instead it has just become stronger.
So why is IOS 7 worse? Well first, all those anthromorphic "affordances" which had become part of computer user interfaces are rather nice. The 3D effects, the buttons that look like things you push and sliders that look like things that slide, and raised edges to delimit things, and fake drop shadows to set things apart from each other. I'm all for simple, but all of those effects actually look nice, and make it easier to figure out what's going on. With IOS 7 you can't tell buttons from text from sliders.
May I say, I strongly dislike the "flat" look of recent Windows and Office releases too. But why did Apple have to follow Microsoft down this bad road?
Next, the fancy double-click-home to switch Apps is all very exciting, but in the end it takes longer to switch Apps. I was a big fan of Palm's WebOS and when I first saw IOS 7's new "task switcher" I thought wow, cool. But the truth is that when you're switching Apps, you just want to switch, and you don't need to see a preview. The old way of double-clicking and then selecting the App icon was faster.
[ Update: I've emailed with a few of you about this; upon consideration the difference between WebOS and IOS 7 is the double-click. That's it. Under WebOS you clicked the home button once to turn running Apps into "cards" and then you could swipe among them, and you double-clicked to go "home". IOS 7 reverses this. And that's just enough to make IOS 7 crummy for task switching. This shows how sensitive some of this UX stuff ends up being... Thanks for all the feedback and please keep it coming. ]
And how about searching for stuff? In IOS 5 you swiped left, typed what you wanted to find, and poof there it was, whether it was email or a website or a contact or whatever. Now with IOS 7 you swipe down, and type what you want to find, and ... sometimes you can find it. But not always. Was better when everything was searchable together.
Notifications ... well, I still haven't figured out what is where. What's the difference between a new notification and a missed one? Why do we need three categories. Maybe some people like the fine-grained control Apple added, but to me it just makes something that should be simple more complicated.
Control Center ... okay, it's easier to launch the flashlight. I have no problem with this, a nice improvement. Oh, and I would most definitely put automatic App updating in the win column. We could have that with the old look and feel too.
The new lock screen, meh. I liked the slider. The big advance was swiping up for a camera, but we had that with IOS 6. And speaking of the camera, not better. Flatter and uglier, harder to use, not an advance at all.
And the old keyboard is just ... nicer than the new one. I mean, it looked more like a keyboard, not just an array of little rectangles. They work the same, but I still liked the old one better.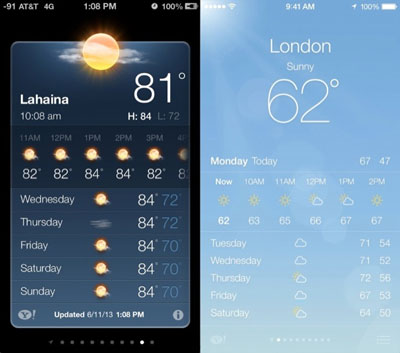 And finally, can I just say ... IOS 7 is ugly. I'm sorry but those simplified primary color icons just are. We have this amazing retina screen now and yet the icons look like they were designed for the original IBM PC.
So where do we go from here? Well, we're all locked in, we have to go along with Apple's upgrades. Let's hope they figure this out and IOS 8 goes back to the future.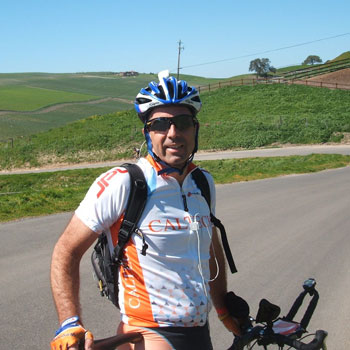 This morning I updated the About Me page of this blog, for the first time in two years. I have a new job now and so my business history needed updating, and the picture there was about six years old, and so I changed that too.
The old one is shown at right; it was taken while I was riding the Solvang Century, in Ballard Canyon; I like the picture and I think I mostly still look like that, but...
The About Me page is the oldest post on the whole site, dated January 1, 2003, and what's interesting is how little has changed about me in the past eleven years. My teachers and guides and the things I like and dislike haven't changed at all.
Of course the world has changed more than I have, back then we barely had blogs, and Facebook and LinkedIn and Twitter were off in the future. Google was not yet the dominant search engine, Yahoo was, and while Amazon existed eBay was the biggest Internet shopping site. Windows was king, threatened by Linux, and Macs were curiosities. iPods and iPhones and Kindles and iPads were yet to be invented. Tesla was about to be founded but was a long way from making practical electric cars a reality, and SpaceX existed but few would have believed they'd end up as America's only way to resupply the ISS.
If I had known back in 2003 that ten years later I would start a Visual Search company and be CTO of a mobile payments startup, I probably wouldn't have been surprised. Actually I would have been quite pleased :) But it sure is difficult to peer into the future and see what I might be doing ten years from now. Maybe working for a spaceflight startup and visiting Titan? Or a virtual reality company and visiting Titan that way? We'll see.
Onward!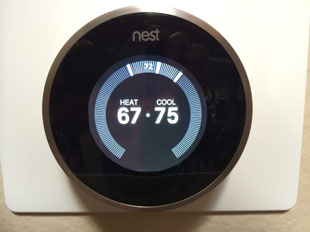 A day of coding ... and Nest-ing ... yes, I have a new toy. Pretty soon everything will be WiFi-connected, the Internet of things will be real. And we'll have wearable computing to control it all :)
So, Google Glass is a borg mullet. So be it. Let's just hope it is a useful borg mullet, and not just a dancing bear.
Little known fact about me, I actually wore a mullet, somewhat, in between my white-afro and big beard stages.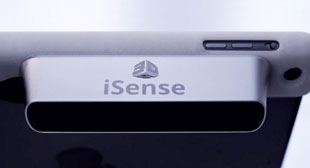 News from CES: 3D Systems announce a full-color 3D printer for under $5,000 (lust!), a delicious candy printer (yum!), a "haptic mouse" (for scanning 3D objects), and ... a cool 3D scanner for iPads. Wow, I want one of each. Maybe someday soon I can print them on a 3D Systems printer :)
(Don't care for the name though ... iSense = non-sense :)
More news from CES ... or is it? Can you tell the difference between actual CES product and thing we made up? Heh.
Tim Bray nails it: Software in 2014. "Our tools are good, our server developers are happy, but when it comes to building client-side software, we really don't know where we're going or how to get there." I'm struggling with this at two different companies, every client side UI has to be developed [at least] twice, with two [or three] sets of tools, etc.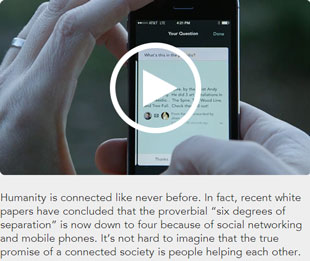 Huh, this looks interesting: Jelly, Biz Stone's New Q&A Platform, Uses Images To Find Answers. But it doesn't use visual search the way eyesFinder will, instead it uses crowdsourcing, where the crowd is your friends. Will be interesting to try and equally interesting to see how much traction it gets...
Meanwhile: The Bing Dilemma: What To Do With The Little Search Engine That Can't. "The challenge that Microsoft faces in the online search landscape could be a business school case study: how to capture market share from a competitor whose very brand ("Google") has become synonymous with the act of searching online." Of course, Google themselves faced this situation when they started; Alta Vista and Yahoo already existed, and were already famous and heavily used. How did they win? By being obviously better. The challenge for Bing is to be obviously better when Google is already so good.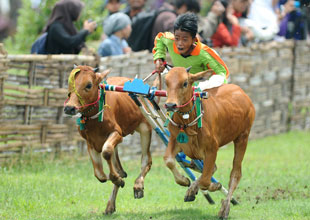 Proving once again that once you think you've seen it all, you haven't; here we have the art of bull skating. Yep.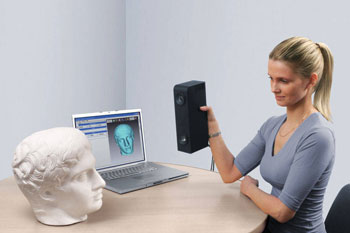 "The Analog Hole (or loophole) is a fundamental and inevitable vulnerability in copy protection schemes for noninteractive works in digital formats which can be exploited to duplicate copy-protected works that are ultimately reproduced using analog means. Once digital information is converted to a human-perceptible (analog) form, it is a relatively simple matter to digitally recapture that analog reproduction in an unrestricted form, thereby fundamentally circumventing any and all restrictions placed on copyrighted digitally distributed work. Media publishers who use digital rights management (DRM), to restrict how a work can be used, perceive the necessity to make it visible and/or audible as a "hole" in the control that DRM otherwise affords them.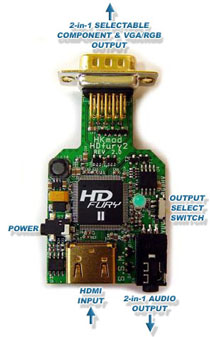 I always laugh whenever I'm confronted with efforts to plug the analog hole; they're so... desperate. Like when my TV connects to my DVR, and I get the HDMI connection warning. Or when I visit websites which have right-click disabled, so you can't easily save pictures. (Well you can, by copying the screen, cropping, and saving with Photoshop.) Or when I have to use Handbrake with libdvdcss to save a DVD. Or when I have to use Calibre with DeDRM to save Kindle books. Etc. Etc.
The latest interesting effort I encountered was Adobe's Reader (fka Acrobat), which can be instructed by a PDF document to block Window's PrntScrn copy-screen-to-clipboard function, in an effort to prevent people from easily copying content. I simply launched Adobe Reader in a VM, and used the host system's copy-screen-to-clipboard, and as I did so, I wondered whether all the effort Adobe had put into trying to close that particular analog hole was ever worth it. It feels like all such efforts destroy value rather than creating it, but I'm not sure.
Maybe the perception of security creates value, as it convinces content owners to distribute digitally when they might otherwise not have done so. When Apple first created the iTunes music store they had to have DRM or music publishers never would have licensed their content. A few years later, after the robust online music ecosystem had been established, it was possible for Apple to quietly drop DRM. (There was always an analog hole; I remember burning [physical] CDs from within iTunes, and then ripping the tracks into MP3 files.)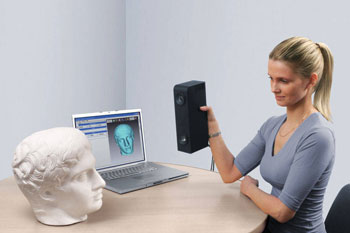 The latest interesting digital content is 3D-printable objects. I can imagine some kind of DRM being created to prevent people from easily copying these files, or from printing them except on certain printers. And then some kind of hack to allow them to be printed anyway. But of course there is an uncloseable analog hole; 3D scanners, which can digitize a physical object to create a 3D-printable object.
Perhaps someday everything will be reduced to digital bits, and the universe itself will be an analog hole.
To infinity, and beyond! Actually, just to space. And so, where is space?


(please click to enbiggen)
This excellent poster illustrates the proportion of Jet Flight (10 miles) to "space" (60 miles or so, by convention), to low Earth orbit (500-1,000 miles), to GPS satellites (12,000 miles), to Geosynchronous orbit (22,000 miles). And the ratio of those to the Moon (230,000 miles).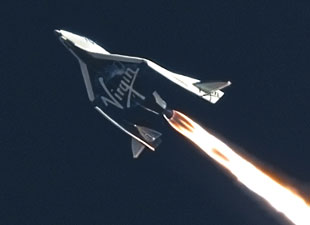 I happened upon this while reading about the latest flight by Virgin Galactic, in which they reached that 10 miles mark. Not to take anything away from them, but they have a ways to go before reaching "space", even at the most generous definition of 60 miles. Still they made it, and made it back, and they're making progress. More power to them!
| | |
| --- | --- |
| year at a glance (NY 1/6/14) | |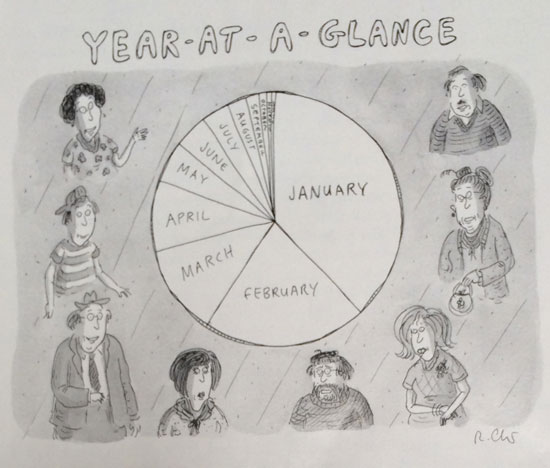 This is SO true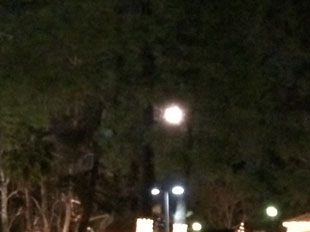 Catching up ... whew, what a wild week. Did you catch the fool moon?
Can I just say, of all the crapping things about Windows ... and there are many ... the crappiest from a user interface standpoint is the way the icons on your desktop don't stay put. Now why is that? Surely this could be fixed, right?
It has been suggested that IOS 7 is a little like Windows 8. Yep.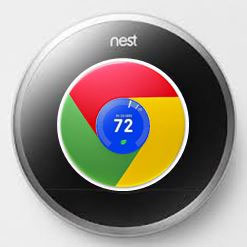 So ... Google have bought Nest. As a recent Nest customer I'm delighted with the thermostat and scared by this acquisition. Scanning the net I see that I'm not alone; Google have long since ceased to be associated with their professed "don't be evil" credo. I understand the need for companies like Nest to seek exits, and understand the desire of companies like Google to seek companies like Nest, but it isn't great for the end customers. I wish the market could work differently and companies like Nest could stay independent forever.
I keep thinking ... if you're not the customer, then you're the product. Of course I did pay for my Nest. But perhaps the model will change, they'll give Nests away in exchange for knowing what you're doing at home? Scary...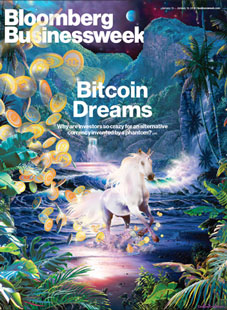 So, the Bitcoin mining race heats up. As well it might. Seems like more people are interested in Bitcoin as a potential investment right now than as a medium of exchange. Until that changes it will continue to be more like gold than dollars.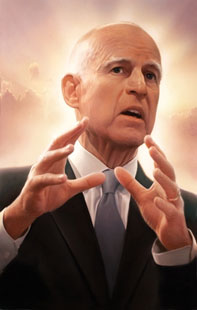 Rolling Stone fawns over Jerry Brown's tough-love California miracle. "I just want to get shit done." I'm not a big fan of Californian government and we're not out of the woods yet, but I have to admit things are much better than they were two years ago.
Meanwhile: $90M in maintenance per year, for the healthcare.gov website. Now that's a contact I'd like to have, I believe I could do it for half of that :)
Are curved TVs a gimmick? Is that even a question? Who wakes up and says "gee, I wanted a curved TV?" Maybe curving the screen improves the picture or makes 3D possible or in some other way makes the TV better, but having a curved screen in and of itself is useless. (Unless you have a curved wall?)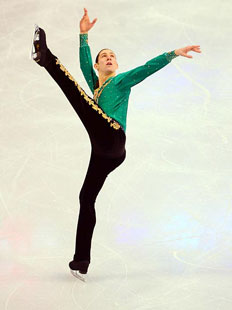 Finally, you don't need to know anything about figure skating to think this performance is amazing. I fully agree. I love it when athletes perform, instead of merely execute. Go Jason Brown.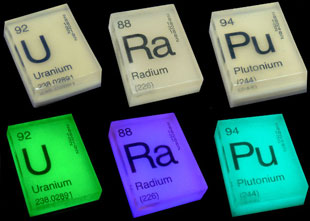 Okay one more: Here we have atomic soap. Excellent.
Isn't it weird how this picture seems slanted a bit? I assure you it isn't, but it sure looks that way...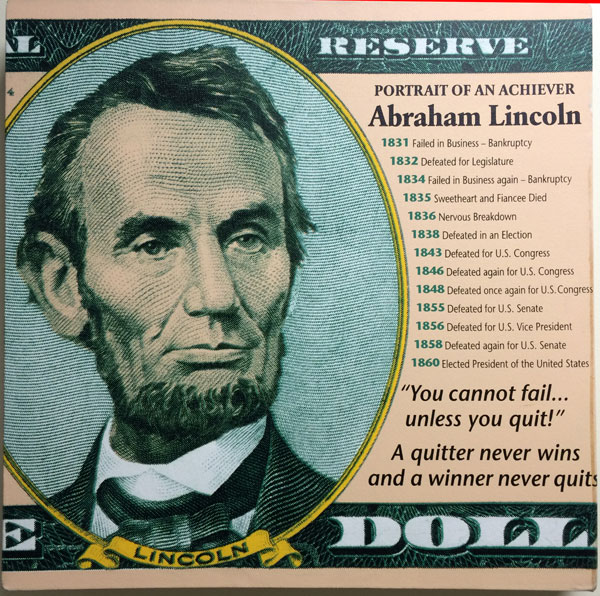 Pretty cool ... seen on the wall at one of my partners' offices ...
(The amazing thing is that now that you know this, you like him better, right?)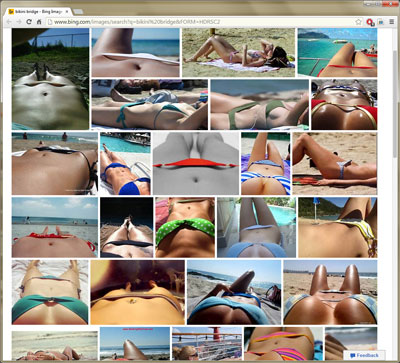 So ... I've been following this whole bikini bridge thing with great interest :) and I don't understand why it's a "hoax", do you? (In case you've been living in the Far North for a while, a bikini bridge is the gap between a flat stomach and a bikini bottom.) So what's the hoax? It is most definitely true that most guys like fit, slender, women, and I doubt that this "hoax" has any affect on that one way or another.
People are apparently concerned that a campaign glorifying slender women will "do lasting damage by giving people with eating disorders a dangerous new goal to obsess over." Well, possibly. To me the pictures labeled "bikini bridge" are healthy, fit women. And they are undeniably attractive, whether we pick a term for their fitness or not.
I'm a little tired of the way we bend over backward to defend people who are out of shape. Let's face it, being fit isn't like being tall or short, or being dark or light, or having long hair, or wearing a beard. Being more fit is ... more attractive than not being fit, at least to most people. To me there isn't anything "fake" or wrong with celebrating fitness.
I must have a lot to do this year, because poof! here it is January 18th already and I haven't made time for a year in review post. So. Here it is...
For a lot of the year I posted solely to Facebook, and they have a great 2013 in review page. Nice to see all that... the pictures they picked for the page header are great choices; visiting Tuscany, seeing the Stones with Alex, visiting Ireland, and ... me, driving!
2013 revisited:
Onward!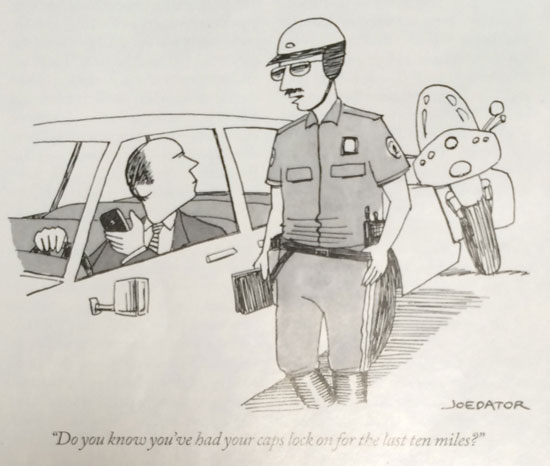 hehe :)
| | |
| --- | --- |
| the United Nations of Programming | |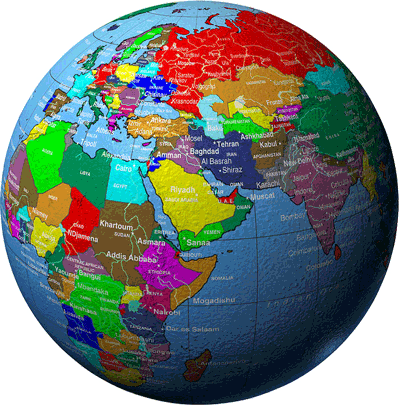 So if you ever want to see globalization in action, just post five ads for six positions at two different companies requiring four different programming skillsets.
I have recently done this, and have been flooded with applicants from all over the world. Literally. We're talking 327 resumes from engineers in places like (in no particular order) Sao Paulo, Lima, Istanbul, Leskovac (had to look that one up), Lahore, Dar es Salaam, Beiruit, Alexandria, Torun (had to look that up too), Indore, Bangalore, St Catherine's (Jamaica), Rome, Shanghai, Pune, Warsaw, Barcelona, Kiev, Voronesh (Russia), and Chennai, just to name a few.
And these are not just tire kicks; when I get a resume, I request a coding exercise, and I score them. These are honest-to-goodness engineers coding in Java and Objective C and Ruby and C++ for a wide variety of different platforms and environments and applications. Oh and by the way, all these people communicate in English.
It's completely amazing to me. The United Nations of Programming.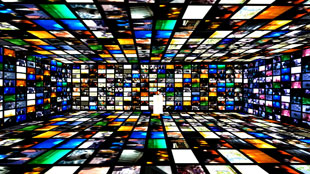 Whew, I am resume-ed out. If I look at another coding exercise tonight, I'll explode. I can however blog...
So I have a question: when you see a link to a video, in email, or your RSS reader, or on Facebook, or wherever, are you more or less likely to click on it than you would a link to a text page. For me, I am way less likely. I cannot stand watching most videos. It has to be really awesome right away or I'm clicking back. You, too?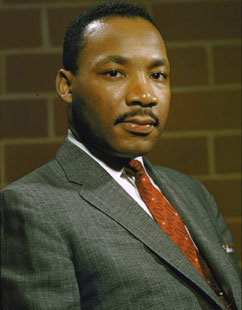 CNN: The Legacy of Martin Luther King. A cool photo series to celebrate a cool guy. Wish we had some cooler heads speaking these days...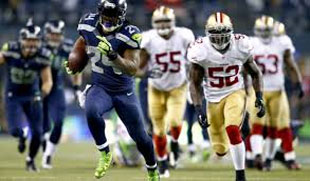 Did you enjoy the football over the weekend? I did! Ate a lot, saw some friends, and watched some good teams play some great games. Going in I was pulling for the overdogs, and at this point I'm rooting for the Seahawks over Denver...
(I'm sure it is a complete coincidence that the two teams in the Super Bowl are from the two states that have legalized marijuana.)
Global Warming skepticism reaches six-year high. This wouldn't have anything to do with the polar vortex which froze most of North America for two weeks, would it? Climate isn't weather. Then again, absence of proof is not proof of absence.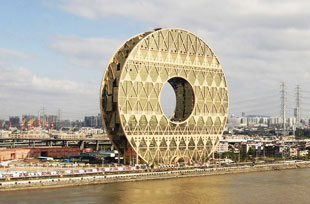 Golden Doughnut-shaped skyscraper completed in Guangzhou. Awesome!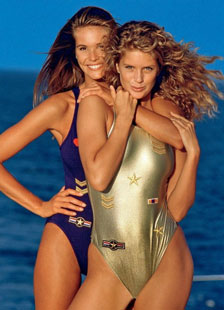 Vanity Fair: Fifty years of the Sports Illustrated swimsuit issue. It really is a good article, you should read it. Most interesting to me was the evolution of sports; fifty years ago SI was a niche magazine.
Somewhat related: The financial benefits of being beautiful. I get that being good looking leads to success - especially if you're a swimsuit model - but I also want to know if the things that make you successful make you better looking. It could go both ways.
And meanwhile: Aerie's unretouched ads challenge supermodel standards for young women. Looking at the pictures, not so much. They just found women who were great looking without makeup and Photoshop.
Wow: HP offers Win 7 on new PCs "by popular demand". Looks like Win 8 really is Vista revisited.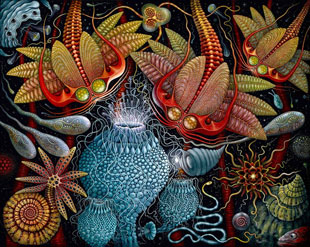 And finally ... the microverse! Excellent.
| | |
| --- | --- |
| famous movie quotes, charted | |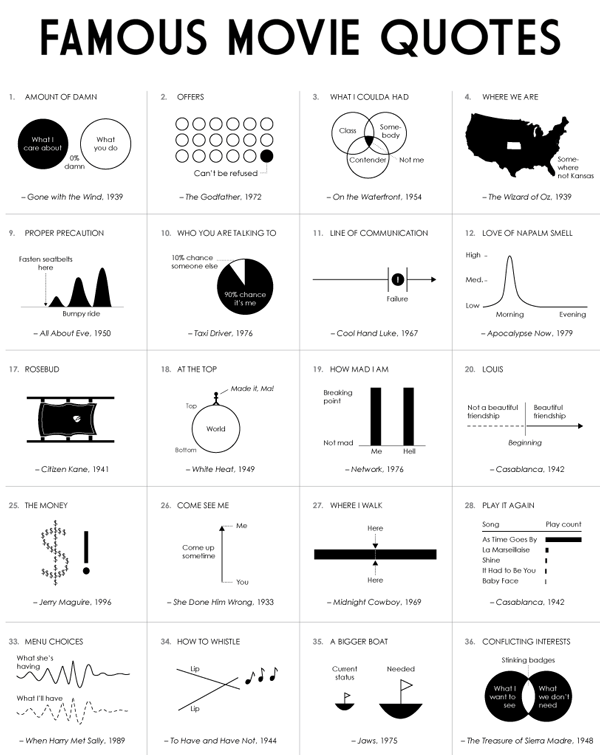 how awesome is this?
(click to enbiggen and see the whole chart)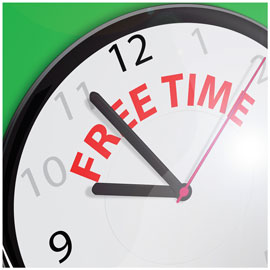 Have you ever heard the expression: "if you have too much free time, just start a company?" If you hadn't before, you have now :) And I can assure you it is true...
Even so have done pretty well at keeping my resolutions. It's interesting; these are all things I enjoy, I just have to remind myself to enjoy them. There are zero times where I say, "I wish I hadn't spent all that time working out", or, "I wish I hadn't spent time with my family".
So, I like Apple's iTunes radio but dislike the ads. Yeah, I know, there's no free lunch...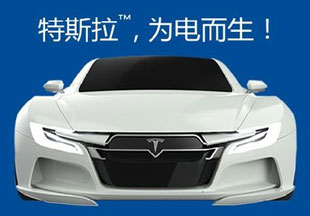 Tesla: 一个公正的价格. "今天我们在中国推出了 Model S在线设计室,同时也正式公布了该车型的市场零售价。Model S 85 kWh在中国的起售价为人民币734,000元。" This is so cool! (In English)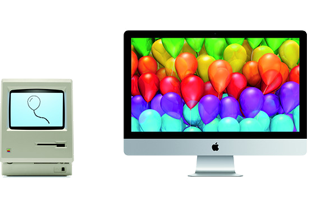 Celebrating the 30th anniversary of the Mac (!): From Pre-PC to Post-PC. While tablets like the iPad have filled a huge need at the low end - people who couldn't or didn't want to use personal computers - it will be a long time before tablets have replaced computers.
But now this: LG's curved displays will let Apple's iWatch hug your wrist. Cool!
So have you used Uber? I haven't, but Uber is everywhere, and is making a huge impact on personal transportation. MG Siegler notes Incumbents Asleep at the Wheel. One-third of all the tax drivers in San Francisco are now driving for Uber. Wow.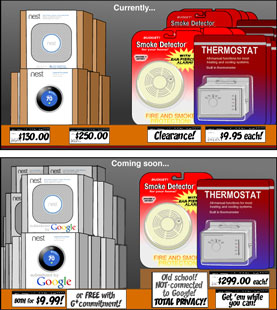 The other day I expressed a concern about Google buying Nest, and I'm not the only one; check out this cartoon from Joy of Tech. Perfect!
You can now 3D print directly from Adobe Photoshop. Wow. This is the first reason I've had in a long time to upgrade to the latest version of Photoshop. It is a little weird because Photoshop is a 2D program...
And so what would you print? How about ... chocolate? 3D Systems teams with Hershey's. So we can use Photoshop to design the chocolate we eat! Once again truth trumps the Onion.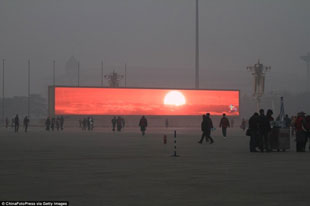 This is just ... surreal. Giant screens display fake sunrise in Beijing, while smog blots out the real sun. Seems like a scene from a movie, right?
Paramount first major studio to abandon film altogether. And not the last.
You can't make this up: Health Canada setting up unofficial libraries as national libraries fail. "If you want to justify closing a library, you make access difficult and then you say it is hardly used." Seems pretty short-sighted.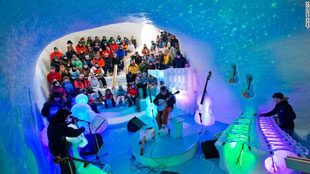 Just in case you think you've seen it all: Sweden's Ice Orchestra. Once again we that "it all" is always so much more than we thought :)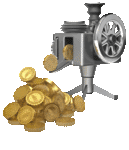 Great article by Marc Andreessen: Why Bitcoin matters. Good, simple explanation:
"Bitcoin is an Internet-wide distributed ledger. You buy into the ledger by purchasing one of a fixed number of slots, either with cash or by selling a product and service for Bitcoin. You sell out of the ledger by trading your Bitcoin to someone else who wants to buy into the ledger.",
and good review of the implications:
"The practical consequence of solving this problem is that Bitcoin gives us, for the first time, a way for one Internet user to transfer a unique piece of digital property to another Internet user, such that the transfer is guaranteed to be safe and secure, everyone knows that the transfer has taken place, and nobody can challenge the legitimacy of the transfer. The consequences of this breakthrough are hard to overstate."
Marc is perhaps a bit hyperbolic in the parallels he draws to PCs and the Internet, but he makes a compelling case for Bitcoin's importance.
(graphic taken from John Patrick's blog :)
| | |
| --- | --- |
| three myths about poverty | |
I've never been a fan of Microsoft (understatement) and never a fan of Bill Gates as a CEO and tech leader. But I'm a huge fan of Bill Gates as a philanthropist and world leader.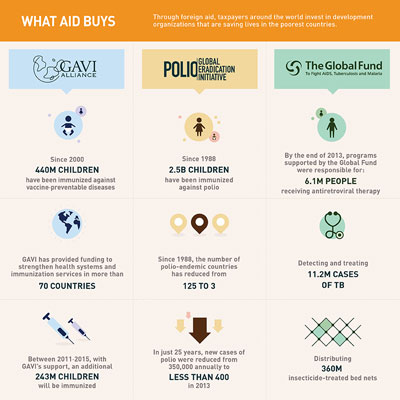 During the past year I've had an opportunity to work with a tiny part of the big picture - an organization called Global Good which is fighting Malaria worldwide. They're funded by the Bill and Melinda Gates Foundation, and through them I've come to learn a lot more about Mr. Gates and his contributions and leadership. It's staggering; did you know that his foundation's annual contribution to world health exceeds that of the World Health Organization?
Anyway, the foundation have released a letter from Bill and Melinda Gates: Three Myths that block progress for the poor. It's interesting and accessible, and I recommend it highly. The quick version:
Poor countries are doomed to stay poor.

The bottom line: Poor countries are not doomed to stay poor. Some of the so-called developing nations have already developed. Many more are on their way. The nations that are still finding their way are not trying to do something unprecedented. They have good examples to learn from. I am optimistic enough about this that I am willing to make a prediction: By 2035, there will be almost no poor countries left in the world.


Foreign aid is a big waste

The bottom line: Health aid is a phenomenal investment. When I look at how many fewer children are dying than 30 years ago, and how many people are living longer and healthier lives, I get quite optimistic about the future. The foundation worked with a group of eminent economists and global health experts to look at what's possible in the years ahead. As they wrote last month in the medical journal The Lancet, with the right investments and changes in policies, by 2035, every country will have child-mortality rates that are as low as the rate in America or the U.K. in 1980.


Saving lives leads to overpopulation

The bottom line: Saving lives doesn't lead to overpopulation. In fact, it's quite the opposite. Creating societies where people enjoy basic health, relative prosperity, fundamental equality, and access to contraceptives is the only way to secure a sustainable world. We will build a better future for everyone by giving people the freedom and the power to build a better future for themselves and their families.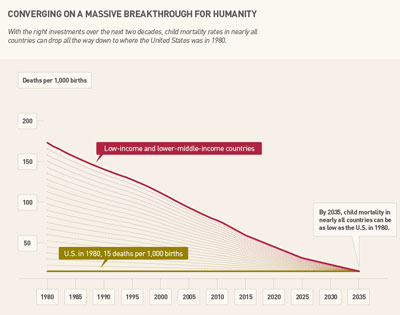 I wonder if Bill and Melinda Gates ever worry about Unnatural Selection, the idea that the world population is becoming less intelligent because of differential birth rates? Would be most interesting to get their view on this. In the meantime, the work they are doing is amazing and inspiring.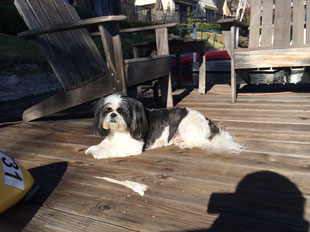 Yesterday was the most beautiful day ever, or close enough; today is overcast and muggy. Blech. With reading on the dock taken right out, I guess I'll have to blog :) ...
Where are you in the great :) vs :-) debate?
Last night saw Dallas Buyers Club and liked it more than I thought I would (and obviously I thought I would like it). Matthew McConaughey should totally win best actor for this. After seeing such a movie one wonders why people like American Hustle or Her. No special effects or weirdness, just an interesting story with interesting characters. And ... movement!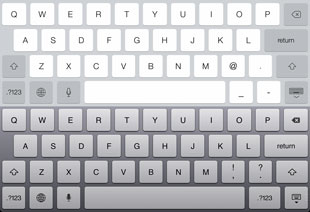 Two keyboards ... okay, quick; which is "better"? Which is the more recent version? I do not like IOS 7, Sam-I-am. I do not like it.
Related: Microsoft gives new Office Apps a new, flatter look. Blech. Rats following each other into the sewer, IMHO.
Hard to believe: 1+2+3+... = -1/12. Seriously?

Glenn Reynolds makes DayByDay: It doesn't get any better than this. It does seem like colleges are ready to be disrupted, but will it happen all at once (Uber?) or slowly over time...
Speaking of disruption: Arienne's business model is in trouble. The Euro space launcher was designed to compete with Boeing, not SpaceX. Still, this isn't quite disruption; the value proposition hasn't changed, just the economics.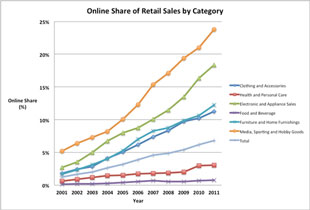 An analysis of last December's shopping: The Tipping Point (e-commerce version). It's a pretty clear trend. People are no longer just shopping online, they're buying there, too.
Sigh: The Great Mom and Dad experiment. The federal government spent nearly a billion dollars to help poor couples stay together, with almost nothing to show for it. I'm shocked. Make it less expensive, and it will just happen.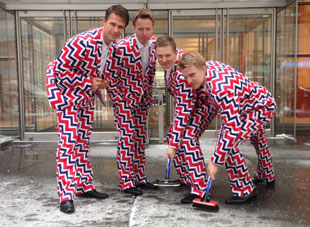 Excellent: the Norwegian Curling team's Olympic uniforms. They have already won. You've got to love curling, what a great "sport", right?
Scott "Dilbert" Adams wonders: Can robots own money? Well, maybe not legally, but with bitcoin, they can practically...
Lenovo to buy IBM's server business (for $3.2B). Seems like IBM are throwing their furniture into the fire, what shall be left?
Why have IBM sold their server business? Amazon. Um, yeah. Who needs to buy a server anymore, when you can lease them as you need them for such low cost?

But... are IBM doomed? I think perhaps not, there may be lots of business in building software and integrating applications; now that hardware is commoditized, this is where the margin is...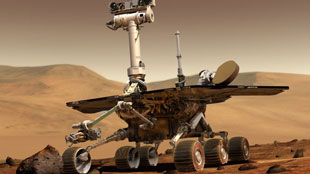 Opportunity celebrates 10 years of roving Mars. Awesome! Not bad for a 90-day mission. And still going strong...
Seen on Facebook: "Maybe we should start emailing each other copies of the Constitution, so we know the government have read it". Ouch.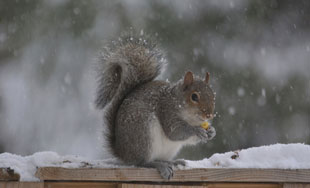 Finally, today's Eichhorn picture: a squirrel snacking in the snow. Isn't he adorable?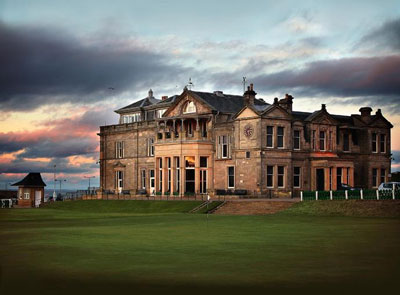 The other night I dreamed about a golf club. It was situated next to a good sized river, and the course itself was on the other side of the river. The clubhouse stood four storeys high, and the top level had a beautiful patio which extended way out over the river. At the end of this patio was the first tee; you started your round by driving over the river onto the fairway, and then by taking a little boat across. The final hole was a long par three spanning the river; the tee was on the course side and the green was adjacent to the clubhouse, so you had to carry the river with your final tee shot. It was awesome.
I don't play a lot of golf and I definitely have never seen or heard of such a clubhouse, and have no idea what put the idea into my head. It was a pretty vivid dream though; I remember a lot of weird details, like a miniature golf course on the second floor featuring a layout which mimicked the full-size course across the river. The third floor had a beautiful restaurant decorated with white walls and pink and purple furnishings, and with a little pond featuring live flamingos. Weird.
You go to sleep, you never know quite where you will go. Good night!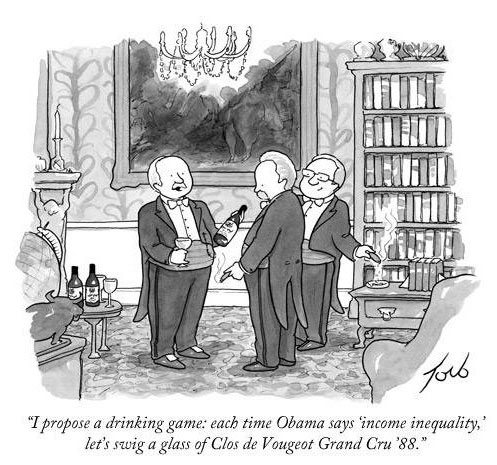 I'll drink to that :)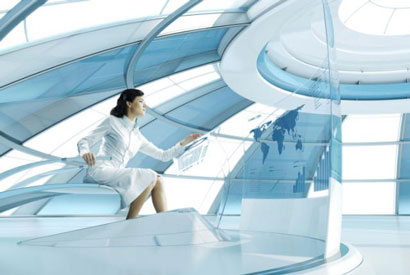 Our world is now changing so fast, it's hard to tell what's real (and what's possible) from science fiction. (And in another dimension, it's hard to know what to believe; is it truth, or the Onion?)
Anyway here are six signs reality is catching up with science fiction:
Life-extension research.
Mainstream 3D-printing
Modern metropolises and emerging populations
Wide-spread commercial robotics
The Internet and global communications
Biotechnology and human augmentation
Pretty cool, a good list. I'd add a few more:
Smartphones; handheld personal computers/communicators
Wikipedia+Google: evolving searchable repository of all human knowledge
Electric cars (but ... where are the flying electric cars?)
Private space exploration
What's your favorite sign that the future is already here?
With Opportunity celebrating 10 years roving around on Mars, it might be time to revisit this awesome toon from xkcd, when it's brother rover Spirit died in a sandstorm: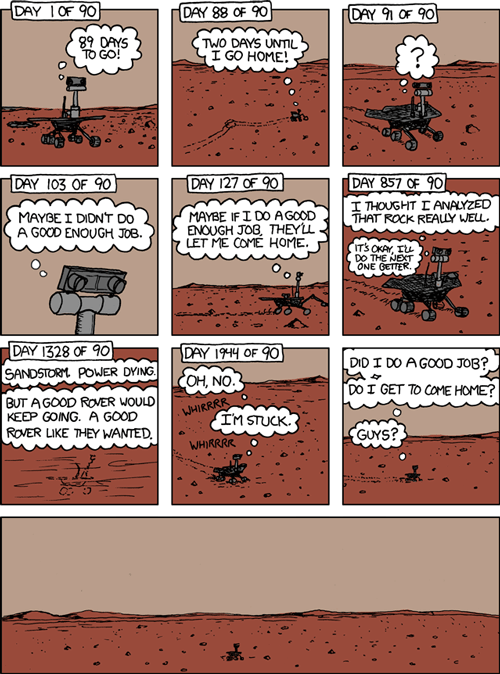 Aww ... that's the Spirit!
(thanks Marc)
In recent years the artists winning Grammys have become further and further from my radar; often I've barely heard of them and can't quickly place any of their music. So I was delighted that this year's album of the year was Daft Punk's Random Access Memories, which I love and listen too often.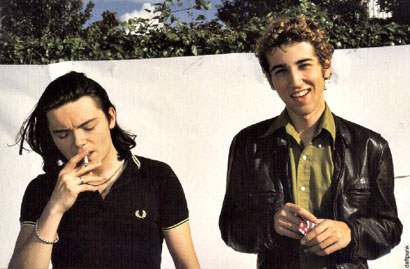 (This is what they look like without helmets :)
I remember loving the album when it first came out in May, and being astonished why I heard it on the radio in Ireland, on a trip there, and soon after on the radio in Tuscany, on a trip there. It's good stuff, real music, and even (gasp!) danceable.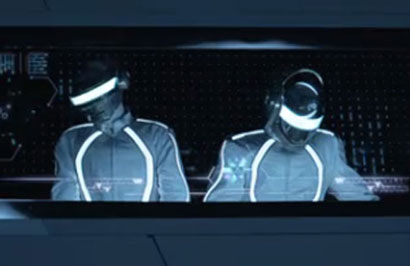 My favorite Daft Punk appearance (at least recently) was in Tron Legacy, for which they wrote the amazing soundtrack and in which they briefly appeared as DJs, in the "space bar". Derezzed!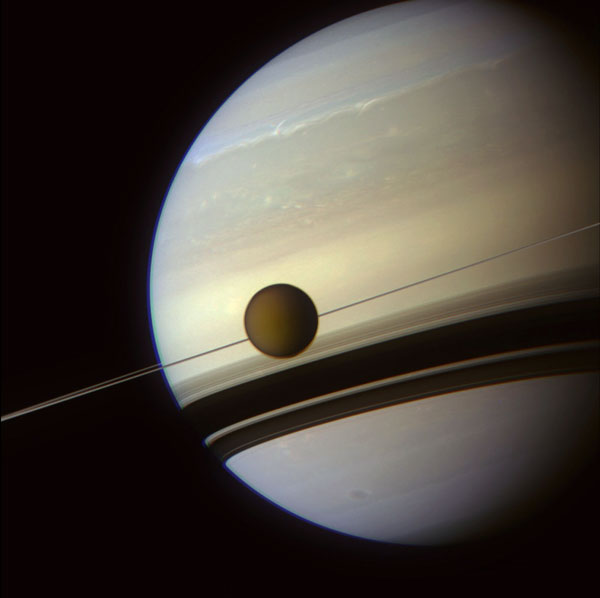 Today's picture of the decade: Titan silhouetted by Saturn, as taken by Cassini
keep in mind, this is a real photograph
WOW
(can't wait to see this myself someday :)
(click to enbiggen)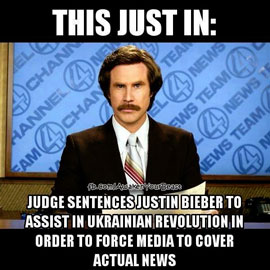 Wrapping up January, first month of the new year. Whew. Who knew it would be so busy? And ... fun :) Well I guess I might have suspected... anyway, it's been fun blogging too; hope you agree. And as always, it's all happening...
Excellent, not. Obama on track to be most polarizing President ever.
Philip Greenspun has some questions about Obama's state of the union address. "If everyone is inherently equal, why are we so determined to bring home the gold?"
The afforable care act: a train wreck and a lie... "It is difficult to decide what is more infuriating: the dishonesty or the incompetence." Not for me. The dishonesty is unforgiveable.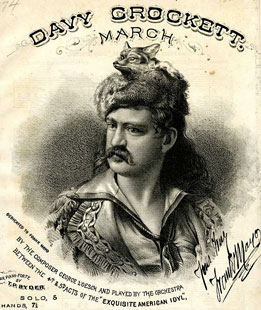 Davy Crocket and one week's pay. "Congress has no power to appropriate this money as an act of charity." Exactly right.
How cool is this? Rams owner Kroenke buys 60 acres in LA. I grew up rooting for the Rams and still find myself doing so, even while wondering what the heck they are doing in St. Louis.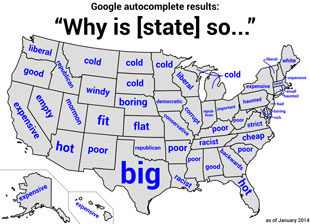 This is excellent: Google autocomplete results for "why is [state] so...". California is expensive. Texas is big. Arizona is hot and Montana is cold, and so are Minnesota, the Dakotas, and Michigan. Weirdest? Pennsylvania is ... haunted :)
Doc Searles: the hell of comments. Yeah I agree, current commenting systems are broken. This is where I comment.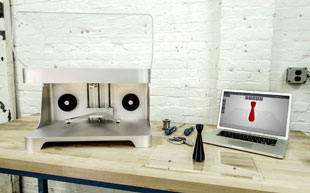 Excellent: 3D-printing goes carbon fiber. "For $5,000, you can print a carbon copy of a banana." It is amazing the wide range of materials that can now be 3D-printed...
Apple is already way ahead in mobile payments. Well, yeah. They have everyone's credit card information (via iTunes). And now many people's fingerprint identifications also. This is only a matter of time.
Meanwhile: Google acquires DeepMind, an artificial intelligence startup. Will they take advantage of the possibilities or squandor them?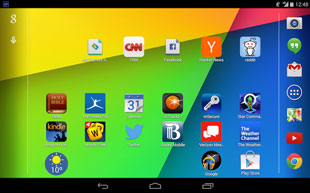 Eric Sink: an iPad user tries a Nexus 7. "Judging the OS and its built-in apps, I gotta say I think Android might be generally better than iOS." How interesting.
I have been considering getting a Galaxy for an Android test device... eyesFinder must work on IOS and Android both.
So Marissa Mayer has rid Yahoo of its COO. Good work. IMHO a COO is always a sign of trouble; either the CEO needs to be replaced, or one or more VPs, and a middleman is brought in as a bandaid.
Possible related: Mayer is working to bring back search technology to Yahoo. More good work. When Yahoo left the search business they really lost their way.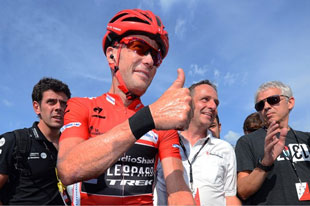 Best news of the week: Lampre have signed Chris Horner! (and he can still eat cheeseburgers :) "'If he rides like he did at the Vuelta, he can eat cheeseburgers every day,' said Copeland. 'The experience of Chris is huge. He's been around 20 years. It's difficult to change the mentality of veteran riders'" Yay. You will remember Lampre previously signed Rui Costa, the young Portugese world champion. This is suddenly the team to watch ... I will certainly be rooting for them!
Return to the archive.
Home
Archive
flight
About Me
W=UH
Email
RSS OPML

Greatest Hits
Correlation vs. Causality
The Tyranny of Email
Unnatural Selection
Lying
Aperio's Mission = Automating Pathology
On Blame
Try, or Try Not
Books and Wine
Emergent Properties
God and Beauty
Moving Mount Fuji The Nest Rock 'n Roll
IQ and Populations
Are You a Bright?
Adding Value
Confidence
The Joy of Craftsmanship
The Emperor's New Code
Toy Story
The Return of the King
Religion vs IQ
In the Wet
the big day
solving bongard problems
visiting Titan
unintelligent design
the nuclear option
estimating in meatspace
second gear
On the Persistence of Bad Design...
Texas chili cookoff
almost famous design and stochastic debugging
may I take your order?
universal healthcare
entertainment
triple double
New Yorker covers
Death Rider! (da da dum)
how did I get here (Mt.Whitney)?
the Law of Significance
Holiday Inn
Daniel Jacoby's photographs
the first bird
Gödel Escher Bach: Birthday Cantatatata
Father's Day (in pictures)
your cat for my car
Jobsnotes of note
world population map
no joy in Baker
vote smart
exact nonsense
introducing eyesFinder
resolved
to space
notebooks
where are the desktop apps?