Archive: December 2013
December! Wow. Should be great... :)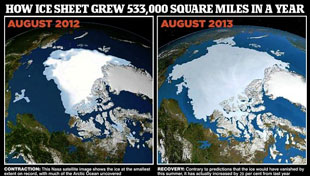 An inconvenient truth: return of the arctic ice cap as it grows 29% in one year. This is the same year that some pundits are calling the "hottest on record". I'm not a climate denier, more of a climate skeptic. Seems like behind every liberal cause is a desire to profit from it, making the innate virtue of the cause harder to judge.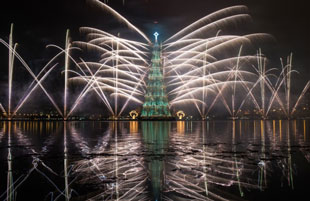 Continuing our theme of big Christmas trees ... check out this huge floating Christmas tree in Rio de Janeiro's harbor. Wow.
Continuing our theme of not coercing people into helping others: Penn Jillette on compassion: "Helping poor and suffering people is compassion. Voting for our government to use guns to give money to help poor and suffering people is immoral self-righteous bullying laziness."
If you're Microsoft, this is not good news: Win 7 handily bests Win 8. This is Vista all over again, except that this time the desktop is less important. Microsoft better get Win 9 out soon...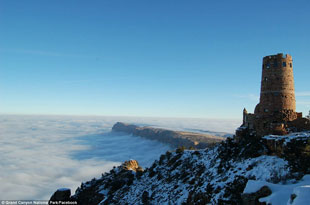 This excellent once-in-a-decade phenomenon happened yesterday: gorgeous photos of the Grand Canyon filled with fog. Wow. Looks like a lighthouse on a seacoast, doesn't it?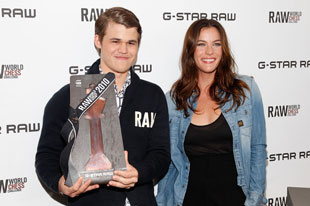 Magnus Carlsen, the new king of chess. How interesting that in this era when computers can beat humans, humans still have good new games against one another. There is so much more complexity to chess than you would imagine from the relatively simple rules...
Yes that *is* Magnus with Liv Tyler; perhaps Brent Musburger will now advise teenage boys to play chess?
Doc Searles: how to rescue radio. Um, radio? Buried in the article is an important tidbit: the latest iTunes does have Internet radio, but you have to explicitly enable it via a Preference.
Parenthetically, my car came with Slacker, a Pandora competitor, and I love it. Listen to it all the time, this has pretty much replaced listening to my music from my iPhone, even though it syncs perfectly via bluetooth. I like the spontaneity of hearing music I've never heard, or haven't heard in forever...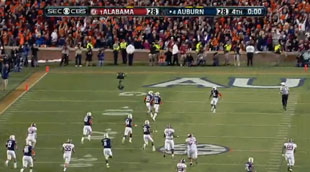 BTW Football Saturday sure came through; has there ever been a day with so many close games? And yay, all of my teams won, how rare is that?
Onward ... into December!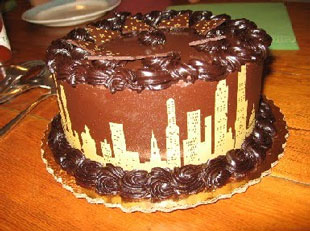 A belated Happy Birthday ... to me ... wow, another trip around the sun.
And this one is pretty significant, a lot of changes this year. Today was actually my last physical day at the Leica office where I have worked for so many years. (Leica acquired my company Aperio about a year ago.) I've started a new company called eyesFinder, focused on Visual Search, with Leica as my partner, and starting tomorrow that will be my only job. Stay tuned for more about that (!)...
In the meantime here I am attending the Radiological Society of North America's annual conference, the biggest medical imaging show which I've attended ... 8 or so years in a row. (Will share pictures, don't worry :) And of course enjoying the freezing cold and Christmas atmosphere while shopping along Michigan Avenue, and the amazing nightime views of the vertical city.
Heh ... just noticed four of my last five posts start with "Happy...", does that mean I'm happy, or that I want to be? (My father-in-law used to say, "you're not happy, you just think you are".) Hmmm...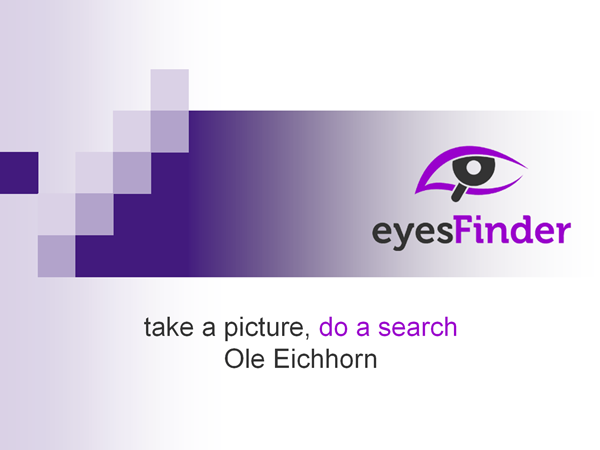 Hi I'm Ole Eichhorn, here to tell you about eyesFinder
Our idea is simple: take a picture, do a search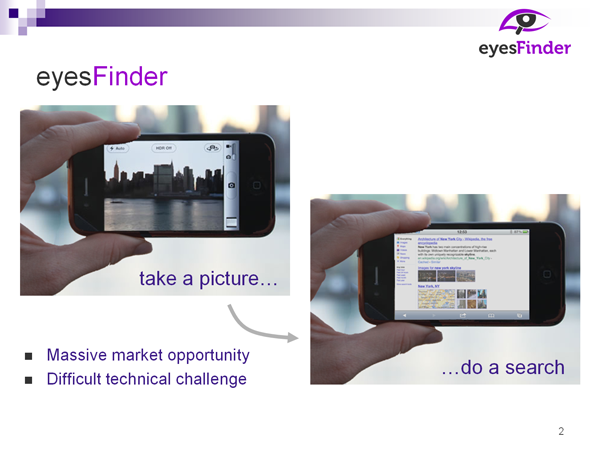 Visual search is a massive market opportunity, and a difficult technical challenge
I'd like to tell you more about both
So, who is the customer?
You and me!

We are all carrying around Internet-connected cameras in our pocket, but to search,
we have to type on a tiny keyboard
How great will it be when we can just take a picture to do a search?
eyesFinder makes this possible!
But there are many other applications too...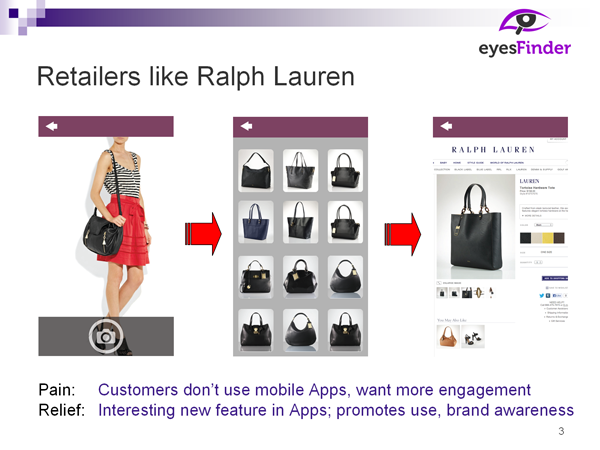 For retailers like Ralph Lauren, visual search will let their customers take a picture of a handbag or a pair of shoes, and match it against their fall collection
eyesFinder will power many mobile Apps to make this possible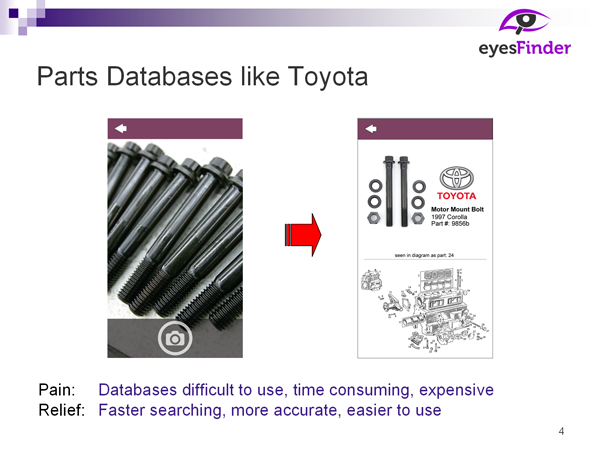 For manufacturers like Toyota, visual search enables their customers and employees to search their huge parts database, just by taking a picture
eyesFinder will be integrated into many databases to make this possible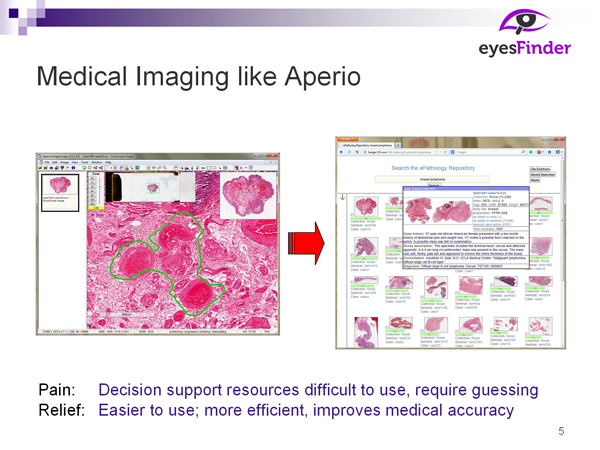 For medical imaging companies like Aperio, visual search enables their pathologists to search a library of unusual cancer cases with pictures, to make accurate diagnoses
eyesFinder will drive amazing new decision support applications to make this possible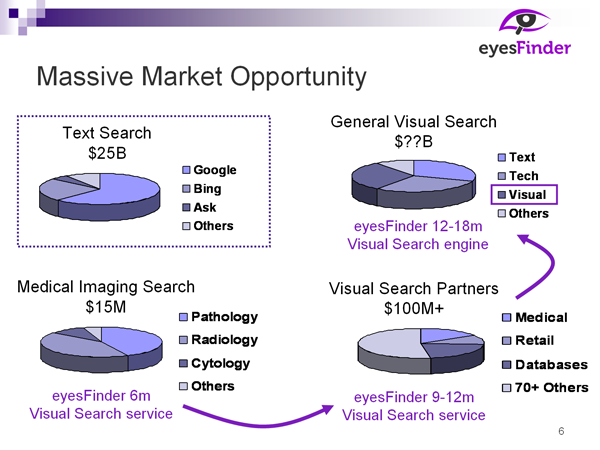 So how big is this market? It's hard to say exactly, but the text search market is over $25B a year, led by Google, Bing, Ask, and many others
eyesFinder plans to start in Medical Imaging, a $15M/year market in which we already have customers in Pathology, Radiology, and Cytology
From there we'll move into other market segments, such as retail and databases.
We've identified over 70 different segments in which visual search has value,
and estimate this opportunity to be over $100M/year
And then we'll tackle creating a visual search engine ... for everyone!
The size of this market could exceed the size of text search,
as the majority of Internet access already comes from mobile devices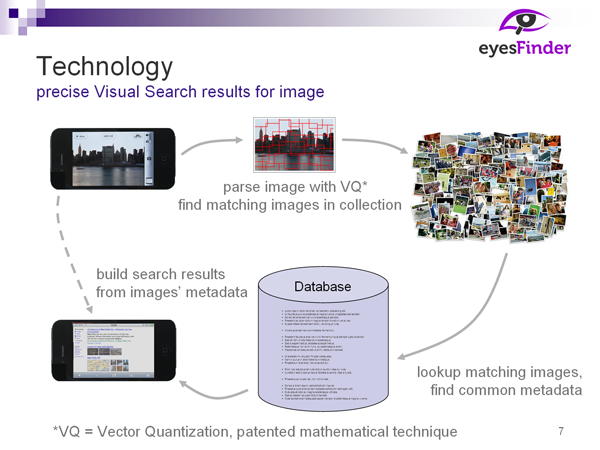 eyesFinder's precise Visual Search is based on a patented technique called Vector Quantization, which enables images to be broken into regions using statistical methods
Ou technology delivers uniquely precise visual search results. Please see the VQ white paper posted on our website for more information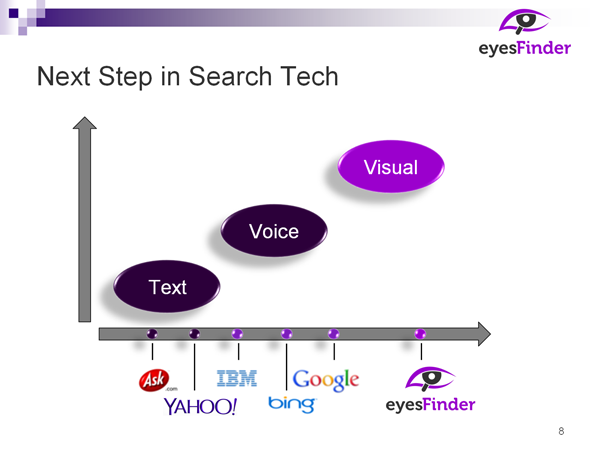 eyesFinder's visual search is the next step in search technology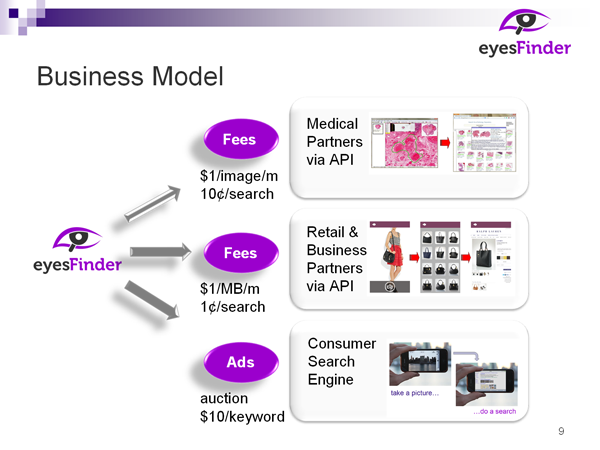 Our business model is simple
For medical imaging and other partners we'll deliver Visual Search via a web-based API, charging on a per image, per-search basis. Customers pay as they go, and as their usage of Visual Search increases, so does the revenue we earn from them
Our general Visual Search engine will be free to end users, and will earn revenue from advertising via keyword auctions, the same way as text search engines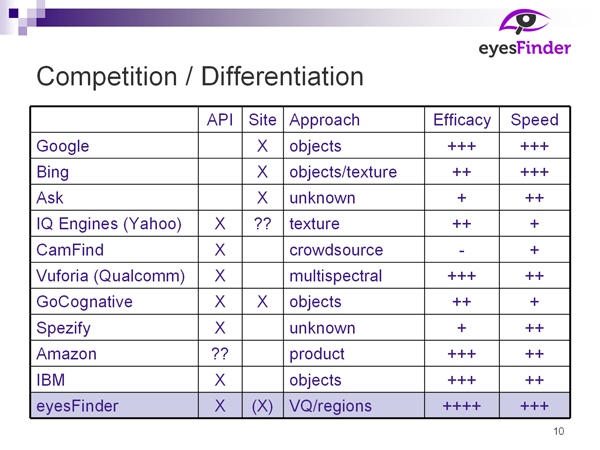 We have a lot of competitors; this chart shows some of the main ones and how we stack up
Text search engines like Google and Bing are each working on visual search. They don't support online APIs and are object-based, limiting their search precision
There are companies focused purely on Visual Search applications, such as IQ Engines which was recently acquired by Yahoo, and Camfind, which uses crowdsourcing algorithms
And there are technology companies like Qualcomm, Amazon, and IBM
In our testing eyesFinder's VQ-based visual search delivers uniquely precise results, and we'd be delighted to share these in detail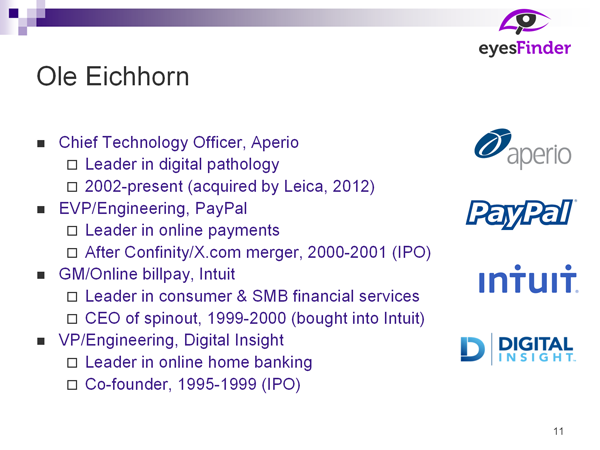 Here's a bit about me; I've been the technical leader at several startups in emerging markets
I was a co-founder of Digital Insight, the leader in online home banking. That was an interesting time, we used to start every presentation with "this is the Internet".
DI had a successful IPO in 1999
After that I joined Intuit, the leader in consumer and SMB financial services, at a time when each desktop software company was trying to develop an Internet strategy. I led their online billpay team, which became part of quicken.com. This business was structured as a separate company, and was bought into Intuit in 2000
I then joined PayPal, the leader in online payments, at a time of wild growth shortly after the merger between X.com and PayPal. PayPal went public in 2001 - the first company after 9-11 to do so - and was subsequently acquired by eBay
After taking some time off,
for the last eleven years I've been the Chief Technology Officer of Aperio, the leader in digital pathology. Aperio was acquired a year ago by Leica, and eyesFinder is a spinout of the visual search technology we developed at Aperio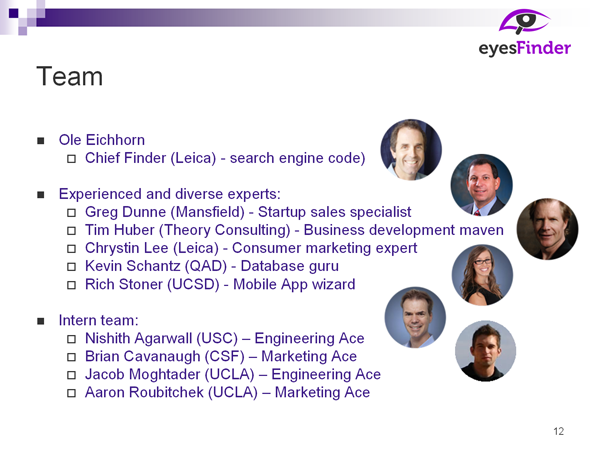 The eyesFinder team are experienced and diverse experts;
all friends and colleagues with whom I've worked before
Our crack intern team has built a working prototype, created our website with an online demo,
and is helping to gather market research and find potential customers and partners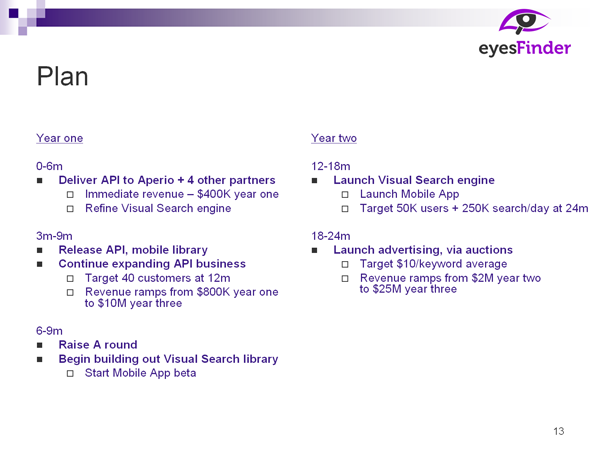 Our plan for the next six months is to deliver Visual Search via an online API to Aperio and four other partners in medical imaging, which will deliver immediate revenue of $400K. We'll also release the API to others and expand our API business, as we refine our Visual Search technology
After 6-9m we'll look to raise an A round and begin building out our visual search library, and start beta-testing a general Visual Search mobile app
In 12-18m we'll launch the Visual Search engine and mobile app, and about six months later we'll start hosting advertising via keyword auctions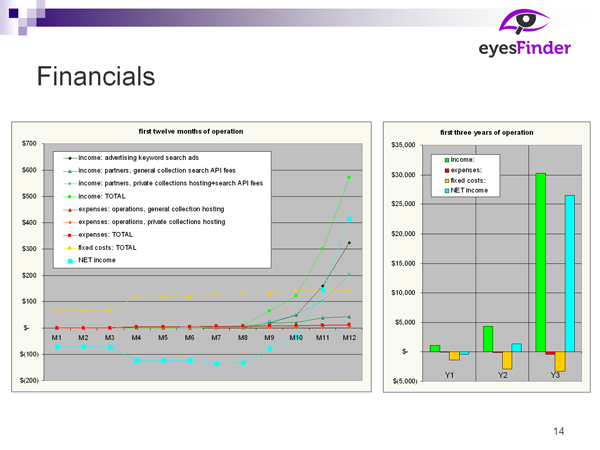 There are three key drivers to the financials of eyesFinder. Our main expense is our staff, which we project to grow from 11 people in year one, $1.2M, to 21 people in year two, $2.4M.
The per-image, per-search fees from the API will be the primary source of income in the first two years, overtaken by keyword auctions for advertising which will drive stronger growth.
We'd be happy to share more detailed financial projections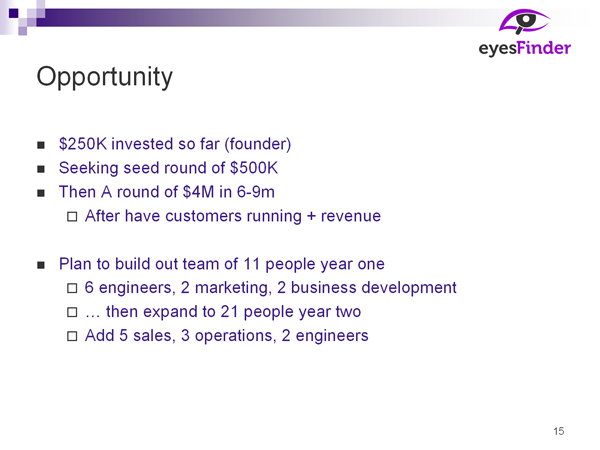 We're a bit ambivalent about our fund raising strategy; we might raise a seed round of $500K now, or maybe power this phase from revenue earned from our initial customers
After that we plan to raise an A round of $4M which will drive us to profitability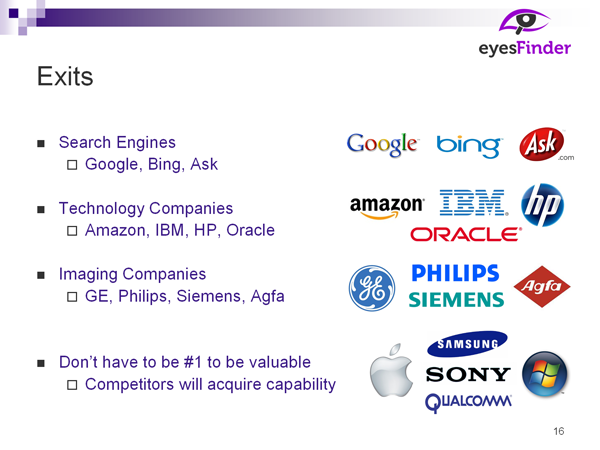 eyesFinder offers a lot of potential exits to investors
In addition to search engines, eyesFinder will be interesting to technology leaders, major imaging companies, and businesses which create mobile solutions. Many potential acquirers already have visual search projects, but will be attracted by better technology and a clean business model
While eyesFinder intends to be the best at Visual Search, it won't have to be #1 to be valuable; competitors of #1 may acquire the capability they need to be competive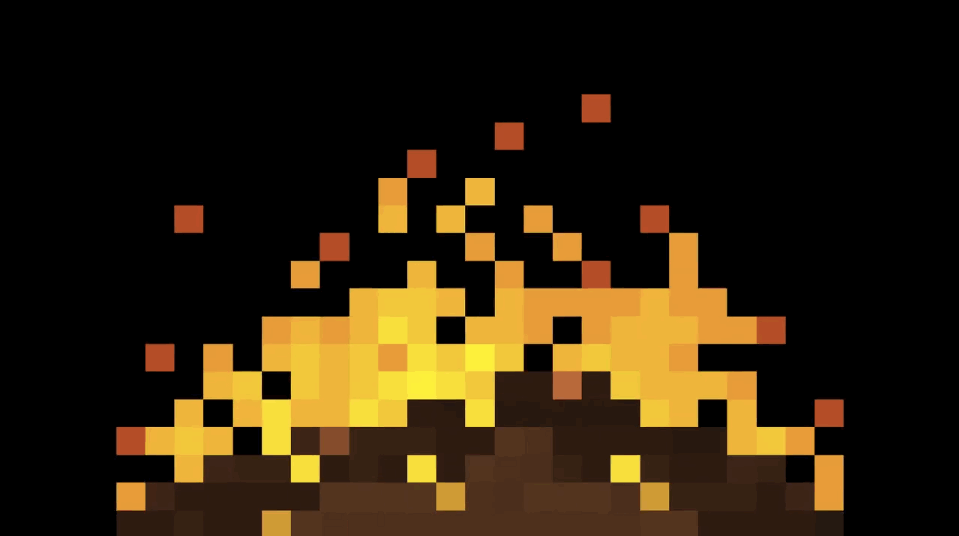 Brrr ... a cold and rainy Saturday, where by "cold" I mean 34o, which is *cold*. Looks like a good day for hanging out by the fire, reading, watching a little football ... and blogging!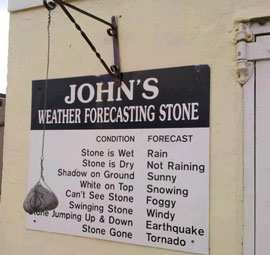 Yes, the stone is swinging today...
I've been reading The Everything Store, about Jeff Bezos and Amazon (I like it), and it includes the story, how one bad Thanksgiving shaped Amazon. Like people, companies learn more from their disasters than their victories.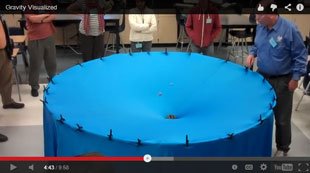 Gravity, explained and visualized. I don't know about you, but I get a lot more out of this kind of physical model than the mysterious "particle exchange" explanations.
On the value of content. "What we're witnessing here is the first wave of the second world pop-up war. Those of us who lived through the first one can only describe the horrors to our disbelieving children." Indeed. Bonus points for the Idiocracy screen grab :)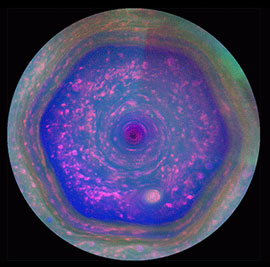 This is incredible: Cassini gets amazing views of Saturn's hexagon. There is a storm raging over Saturn's North pole which is 20,000 miles wide (twice the diameter of the Earth), featuring 300mph winds, and it's been raging for 30 years. Oh yeah, and it's shaped like a hexagon, and nobody knows why. Yikes!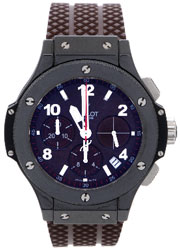 You knew this had to happen: Eleven James is a startup that lets you rent your wrist wear. Now you, too, can wear an Hublot. What's interesting about this trend to me is that people are more interested in showing off stuff to other people than owning it themselves.
This is rather cool: SolarCity, using Tesla batteries, aims to bring solar power to the masses. Batteries will enable houses with solar power to store energy themselves instead of feeding it back into the grid.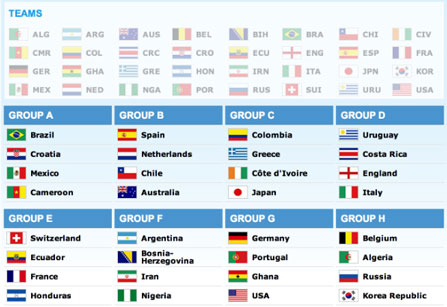 Are you ready for some football? The 2013 World Cup draw has been announced! Most observers feel the US draw is pretty tough, but as US Coach Jurgen Klinsmann says, "if you want to win, you have to beat the top teams anyway". I think it's cool that the Netherlands and Spain meet in their first game, a rematch of the last World Cup finals.
Not everyone thinks this is great; Powerline's Paul Mirengoff comments how not to run a sporting competition.
I'm certainly ready for some American football; today features some great matchups, including Auburn-Missouri, Ohio State - Michigan State, and Stanford - Arizona State. Stay tuned!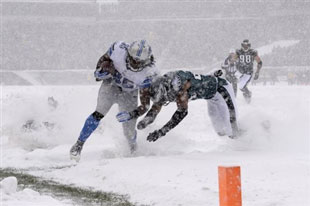 A snowy Sunday ... well, not snowy for me, although it is frigid here, but I loved watching those football games in Philly and Baltimore, wow. Nothing nicer than watching people running around in a 25o snowstorm with 6" of snow on the group while sitting inside by a nice fire. I did spend the afternoon sailing (slash, drifting), which was fun but cold. Brrr.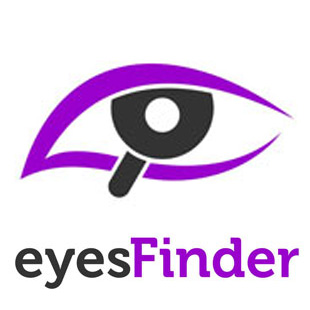 You will all have seen my eyesFinder presentation. Thanks for all the nice feedback. I've created an eyesFinder blog, and will be posting a lot more about it there, and will try to cross-link stuff. Stay tuned. In the meantime, starting tomorrow I have a new job - self-employed as the founder of a startup. Should be, er, great!
BTW I'm using Wordpress for this blog, my first experience with it, and so far, so good. Will have more to say after I have a little more to go on. I considered using Typepad too, which I've used before and have liked, but seems there are more people using Wordpress and more innovation taking place there.
Mickey Kaus examines President Obama's "Inequality Speech": The Great MacGuffin. I, too, can't help wondering if our President doesn't want to pass "The Paycheck Fairness Act". It would be a lot funnier if it were a lot less true.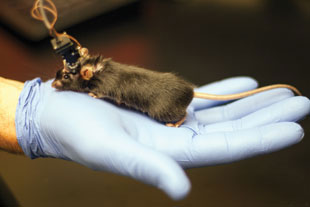 It's the end of the year, which means it's time for end-of-the-year lists; here we have the Top 10 Innovations of 2013, from TheScientist. #1 was nVista HD, from Inscopix, a mini fluorescent microscope which enables imaging at the cellular level in vivo. So many of these innovations involve vision, which is not surprising but still cool.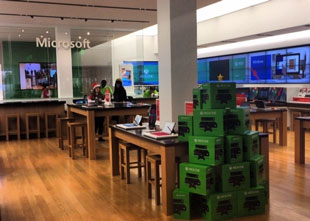 Why Steve Ballmer got fired, in two photos. This one is the Microsoft store in Arlington, VA, taken last weekend. There are zero people in the store. The other is of the Apple store in the same mall. You can guess what it looks like. This is a good analysis, because it shows exactly the problem Microsoft faces; they make a bunch of stuff, but what would draw people into their store? The X-box, maybe, but surely not the Surface...
I see where Microsoft is still playing next CEO bingo. The key question for any incoming CEO should be, what will you do to get people to come into these stores?
A clear problem someone should solve: everyone wants a new cellphone every year, but cell carriers sell two-year contracts. So you have to go through this whole dance every year to get a new phone. Help!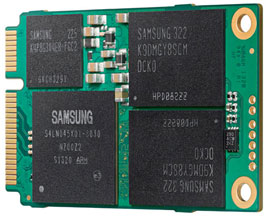 Technolust: Samsung shrinks size of 1TB SSD. This is a 1.8" mSATA device. I can remember when getting more storage size into my laptop was a big problem, now it's making the storage faster.
Do you watch video reports? Me neither. When there's a link to a video report, I close the window and move on with my life. If I'm really interested, I'll Google for a text story. Am I weird in this way?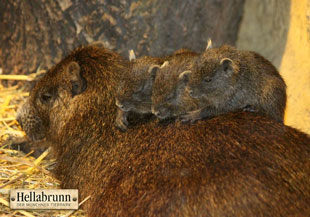 Reviving a lost but valuable tradition, here're today's ZooBorns of the day, baby Hutias. I love discovering new species while being overcome by cuteness :)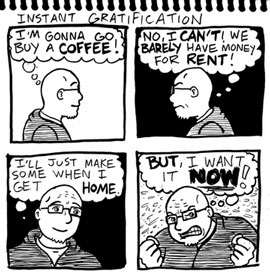 I'm just thinking about the importance of immediate gratification in meeting customer needs. This is unquestionable the key driver behind the recent disruptive technologies which upended media businesses such as music (iTunes/iPod), video (Netflix/settop boxes), and books (Kindle).
This is most definitely a key value for visual search: take a picture, do a search! What could be faster?
Any business contemplating an emerging market has to figure out how to drive adoption, and immediate gratification is a key aspect of this. Imagine you're selling washing machines to people doing their laundry by beating clothes in the river. The key value isn't that they no longer have to visit the river, it's that their clothes can be clean sooner.
I think immediate gratification is part of why 3D printers have become so popular. But it takes the whole ecosystem; without Thingiverse's 1,000s of readily downloadable and printable designs, it wouldn't have that aspect. Based on this I predict the 3Doodler will not be as successful (it takes practice and work to make something interesting).
Who knows ... perhaps immediate gratification even lies behind many social changes.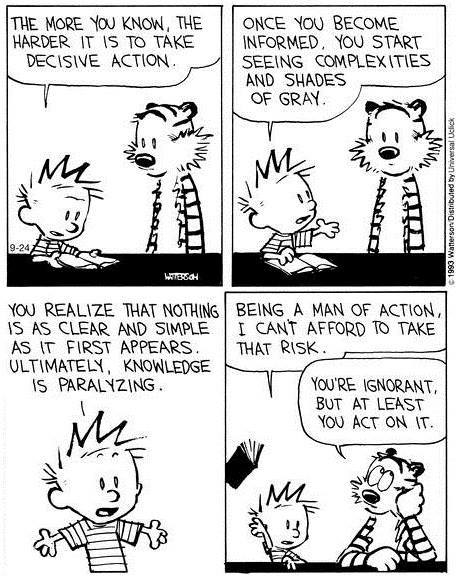 Calvin and Hobbes shoot ... and score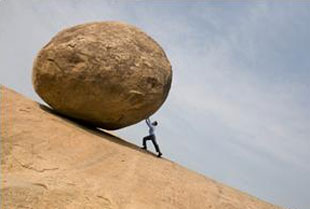 Hi, checking in again after a few days of ... gasp! ... work. Work work work. Nothing like being un-self-employed to bring a little urgency, eh? Meanwhile, it's all happening...
Young Americans expect Obamacare to be repealed. They're being optimistic, but at the same time, this becomes a self-fulfilling prophecy, as young Americans are needed to support the whole house of cards. Personally I expect a long series of "corrections" which will make healthcare even more complicated and expensive than it was before. Sigh.

Grace Hopper. Awesome Goodle. Yes, she was the creator of COBOL, and also a commodore in the Navy. While trying to fix a computer she discovered a moth caught in a relay, and coined the term "debugging" :)
Microsoft: 'Oops' on Win 7 end-of-sale date. There's no question Win 8 is a "skip" release, like Windows Vista was. Let's just hope Win 9 saves the day, like Win 7 did. The stakes for Microsoft are even higher this time as desktop Operating Systems fade from relevance.
Loved this story: the triumph and tragedy of OS/2. Brought back some memories... I remember looking through the Presentation Manager manuals and thinking "yikes!" But I thought the PS/2 would be the machine to code for... IBM truly fumbled this ball over and over.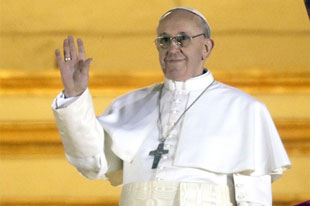 So Time have named Pope Francis their 2013 person of the year. It's so strange, right? That a religious leader is still relevant. Also strange, that Time is still relevant. I wonder, for how many years will bloggers note their choice for Person of the Year?
Applebee's just killed the most annoying thing about eating out. I agree with the premise - waiting for the check IS annoying - but disagree with the solution, it's over complicated. A simple pager button would suffice...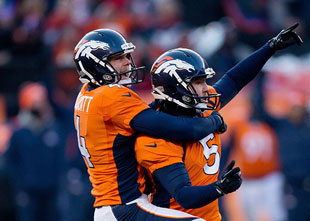 Snowy Sunday update... It's good! "Something really odd happened in the National Football League on Sunday: In a blizzard in Philadelphia, the Eagles and the Detroit Lions scored 54 points—but not a single one of them came by way of foot. No field goals and no extra points." But awesomely, on the same day the NFL's 43-year-old record for the longest field goal fell, as Matt Prater kicked a 64-yarder. Yes!
Learning from competition. Always a good thing to do. A subset of something even more important ... learning from customers. In emerging markets, non-adoption IS the competition.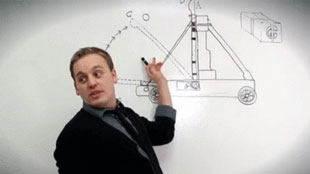 I loved this headline before I ever read the story: Groupon's brilliant response to Amazon's drones: catapults :)
BTW finished The Everything Store. Loved it. When teleportation of packages becomes possible, Amazon will do it first.

And yet, why Google's Cloud Platform may give Amazon fits. AWS is a huge play for Amazon, well executed. Can Google match it?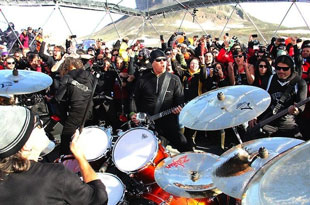 This is soooo cool! Metallica play a show in Antarctica. Now why don't I have a Lear Jet so I could see this total eclipse? I should have known about this ... I am truly Unforgiven...
JPMorgan files patent on 'bitcoin killer'. Ha. That is the entire point of Bitcoin, it cannot be regulated in any way. Cannot wait for the lawsuits :)
Meanwhile: Coinbase. "A service that provides an accessible interface to the Bitcoin protocol." Hmmm...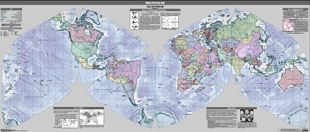 Here we have The 40-year quest for the perfect map. Who knew Africa was so big compared to everything else? (click to enbiggen!)
That map may enable you to find the place where they've never heard of cheese. Spoiler: it is on an island in the middle of the world's second largest lake, in the middle of Africa.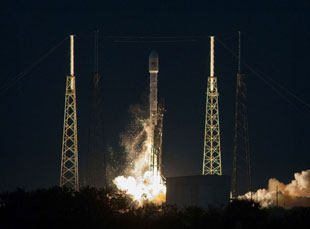 Playing for the long haul: How many launches does it take to get to Mars? SpaceX successfully placed a large satellite into geosynchronous orbit, but that's just a small step toward the real goal, sending humans to Mars. I cannot wait to take a SpaceX flight to Titan :)
This is pretty interesting: Mars One is serious about one-way trip to space. In the old days, explorers could never be sure if they'd come back, whether it was sailing to the Orient or taking a wagon train out West. Or moving to Australia! It sure makes space travel easier when you don't have to come back...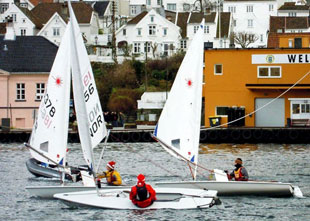 Thanks to the horse's mouth: Santa of the day.
On Blitzen!
This is what 200,000 galaxies looks like: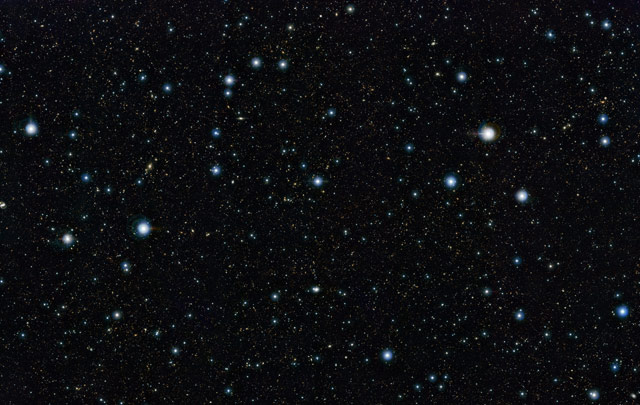 It's a thumbnail of an image which is 17,000 x 11,000 pixels (click to enbiggen, by which I mean download a 250MB file). This picture was taken by the VISTA telescope in Chile, and yeah, it contains 200,000 galaxies, each of which has billions of stars. Carl Sagan would love it :)
Way back in the dawn of time, April 2003, I first considered Caravans:
I thought about this a bit on my drive home, in traffic. I was trying to think, what could I do, by myself in my car, to make traffic move along faster. I think the best thing you can do is tailgate as closely as possible, without actually risking hitting the car in front of you, and track your accelerations and braking as closely as possible to the car in front of you. A virtual towing rig, essentially. This minimizes the space your vehicle uses on the road, minimizes air resistance, and maximizes your speed for the cars behind you (by yourself, you can't do anything to speed up the car in front of you).

I've discussed this with a few friends, and they all have the same reaction. Paraphrasing, their reaction is "when I get in traffic, I just relax and slow down, and try to drive along smoothly without tailgating". This is what I do, too. I don't want to get too close, because then I have to pay attention, and do a lot of stopping and starting. But this strategy minimizes traffic efficiency! It allows large gaps to open in front of you, "wasting" freeway space, and all the cars behind you can go no faster than you are going, regardless of the speed at which the cars ahead of you are traveling.

Okay, so what if you built a feature on a car that automatically kept you as close as "safe" to the car in front of you?
This generated a lot of discussion at the time, and occaisionally still does. I came back to it a few months later, as a traffic school teacher commited the caravan fallacy, and then two years after that, as cars began to have adaptive cruise control and the technology became a reality. Quite a few cars have this now, but it is positioned as a safety feature and a convenience, not as a way to speed along traffic.
So now an MIT professor has discovered my thesis: "an algorithm he says can work in conjunction with rangefinders and adaptive cruise control systems to keep cars moving at the ideal speeds to limit traffic jams."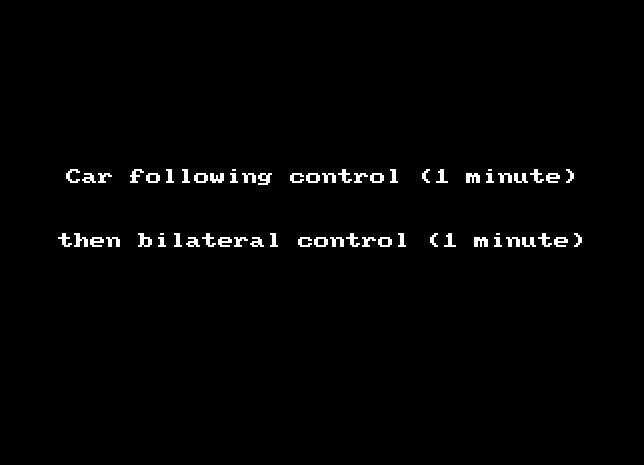 I love it, and I'm not proud; I just want this yesterday. Every time I'm caught in bumper-to-bumper traffic I reflect on the fact that it isn't truly bumper-to-bumper, and it it were, everyone would be moving faster!
PS of all the amazing new technologies piled into the Tesla Model S, it is disappointing that they didn't add this one. I guess there was the hardware cost of the radar, and the time cost of getting the algorithms to work. Maybe in the Model X?
Had a great day today; spent time with my friends and colleagues at DoubleBeam, and did a little video shoot with friends and colleagues from eyesFinder. In between I spent time coding and thinking. Zero politics. Wonderful.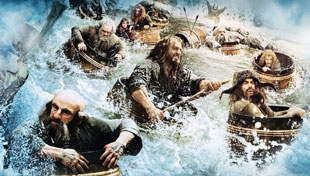 Last night I saw The Hobbit / Desolation of Smaug (midnight showing), and it was great. Better than Unexpected Journey and closer in spirit to the Lord of the Rings trilogy. It tracked the book pretty well although there was some new stuff thrown in, but it was good stuff. And the dwarves-in-barrels-going-down-river-while-fighting-orcs scene alone makes the whole thing worth it. Smaug is pretty good too... Going to see it again tonight :)
As an Eichhorn, I loved this: Ten Germans try to say the word 'squirrel'.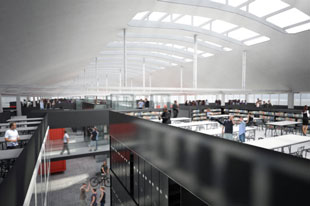 This looks excellent: Renovated Paris train station will house 1,000 start ups. I've always loved the Musee d'Orsay, itself a renovated train station.
The challenge will be finding 1,000 Parisian startups; for some reason the startup culture just hasn't taken hold there. Fear of failure?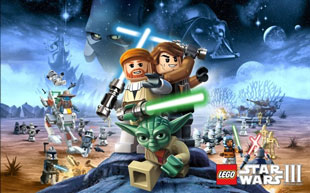 LEGO Star Wars: the complete saga is now on IOS. Wow. What an excellent new way to waste spend time!
Maybe Big Data is the killer app for Google's cloud. Yep.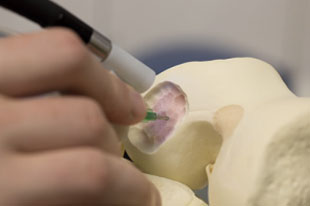 Excellent: 3D printing pen lets surgeons draw cells on damaged bones. What a time to be alive, eh?
Correlation vs Causality confusion of the day: Readers who own Kindles spend $1,233/year on Amazon, those who don't spend $790. Alternate headline: Readers who spend more on Amazon more likely to own a Kindle.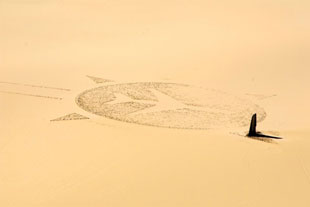 This is amazing: Stone Plane Crash tribute emerges from Desert. It's horrible that this terrorist attack happened, but given that it did, this is an amazing way to memorialize it.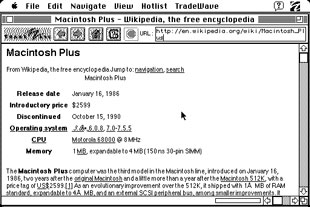 Super cool: Browing the web on a 27-year-old Mac Plus. I happen to have a Mac SE 30 which still boots, and I need to see if I can get it back online. At one time it had a SCSI-to-Ethernet thingie but that was ... wait for it ... thinnet! Yep, pre-10BaseT. And yep, I am that old.
Have you heard of Medium? Yeah, me too. This latest creation from Ev Willians (Blogger, Odeo, Twitter) is "YouTube for longform", where by 'longform' they mean longerish stories. Interesting. With each of Ev's previous startups I didn't get it, until I did. And I don't yet get this one :)
It's the end of 2013, which means it's time to pick the coolest photos of 2013.
There are lot's of "best of" lists, and even some "lists of best of lists". Consider this my picks of the best.
First, Reuters (a grim group, but I liked this one):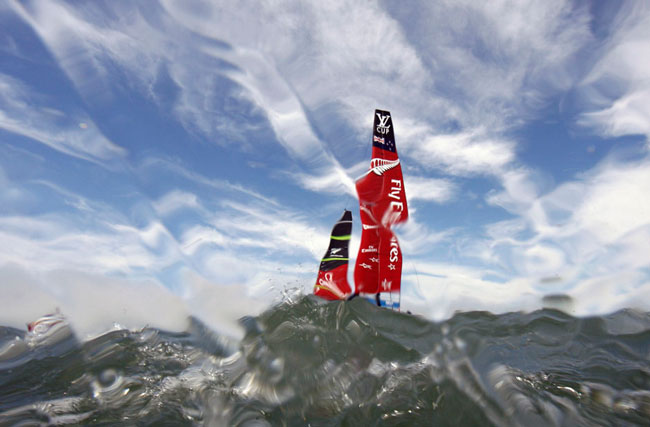 And next, Time (also very dark, so I went for this shark):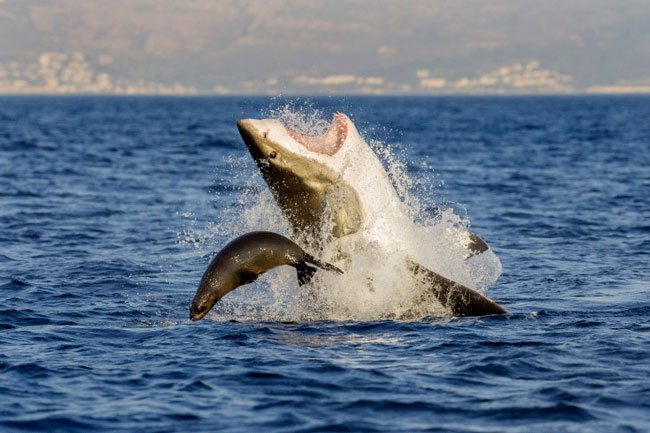 From Agence France Presse (more dark but also some pretty ones; I picked five):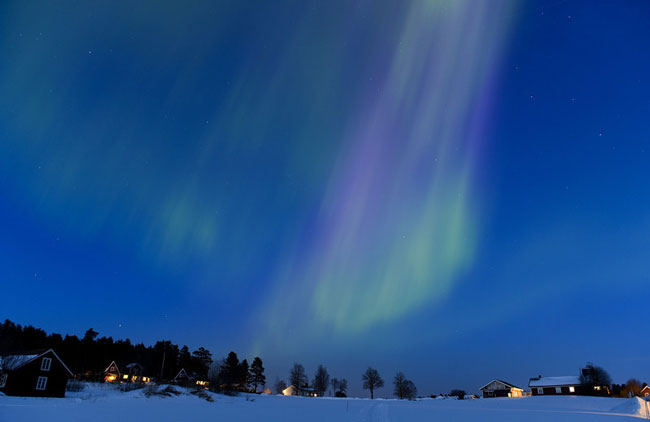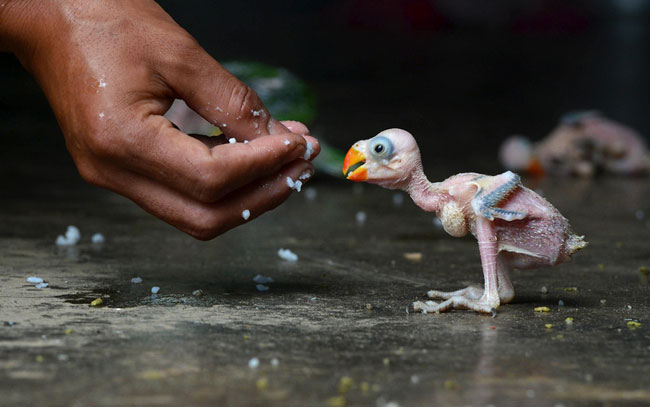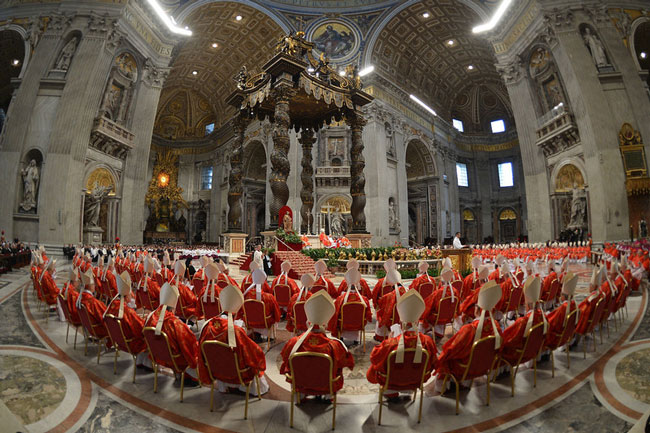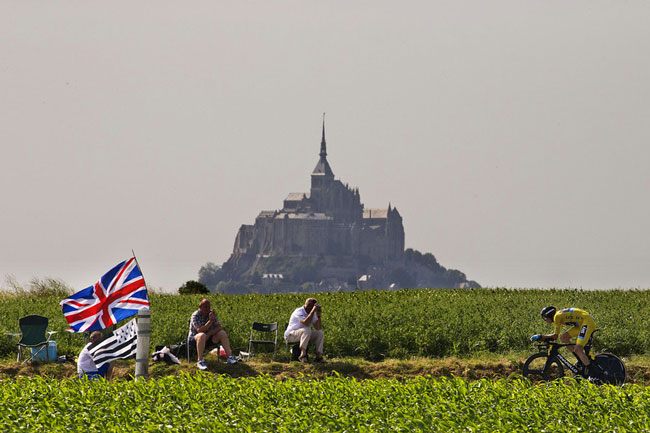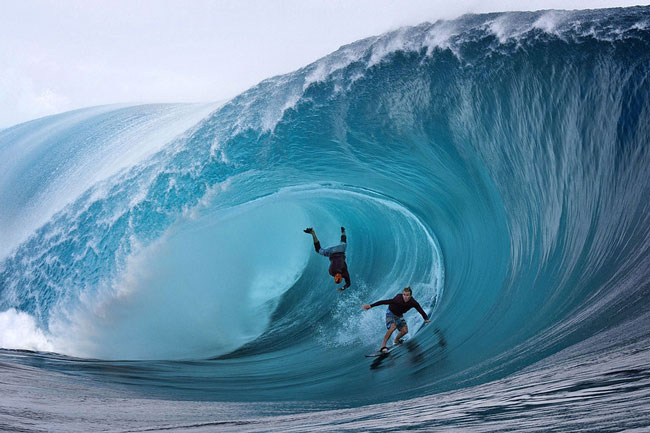 And these, from the Roosevelts (yet more dark news, but some bright spots):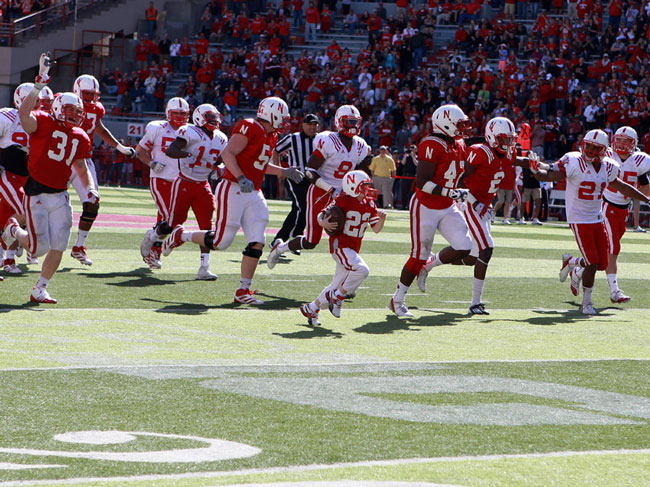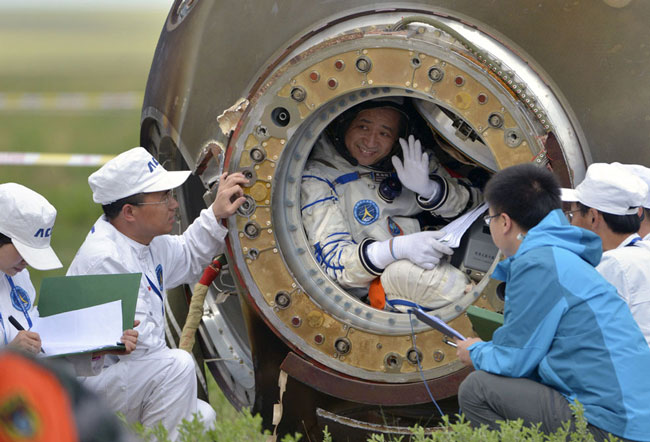 Buzzfeed's collection (a mix):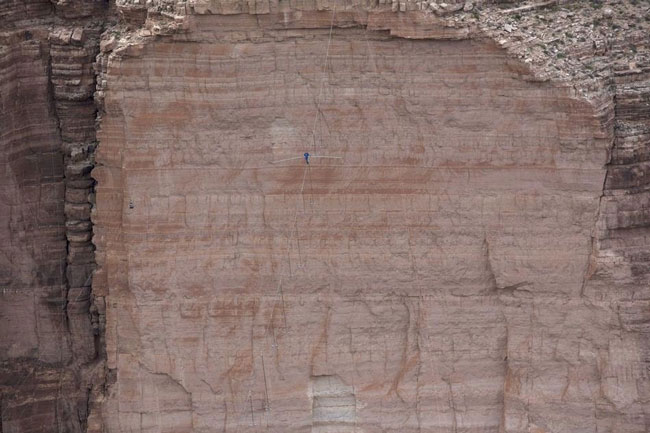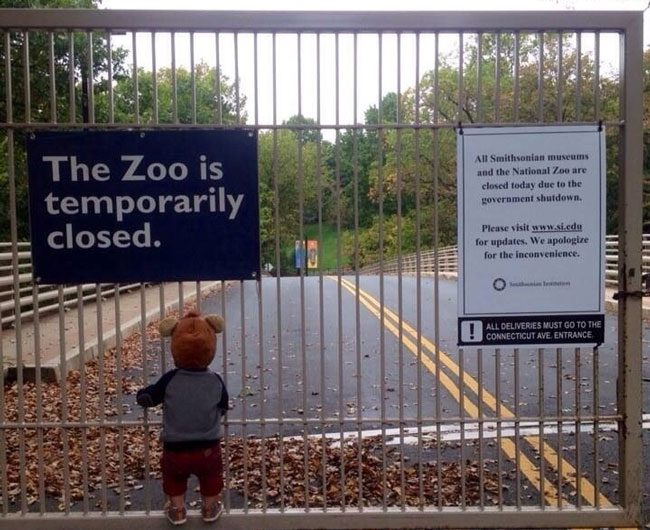 From CNN (too many grim pics, but some nice ones too):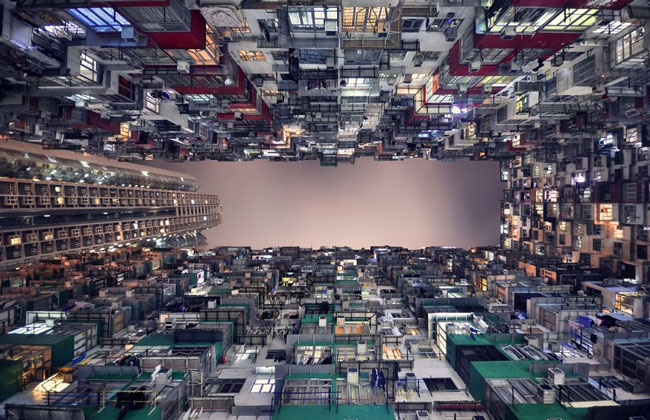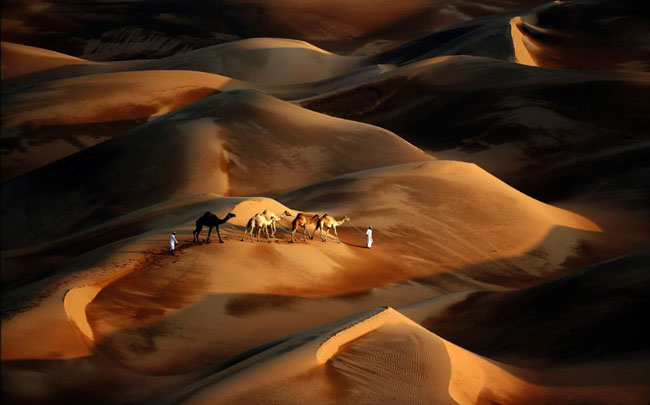 And ... the Atlantic (really, a beautiful selection):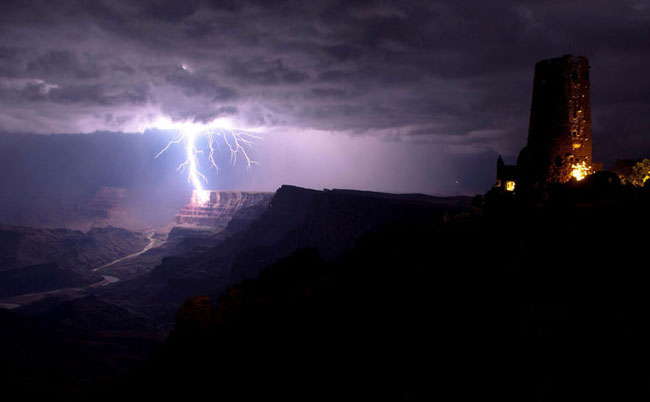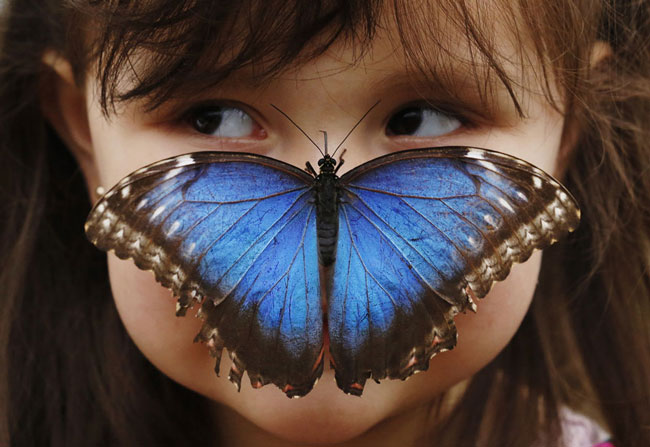 From Yahoo en Espanol (a nice collection, nicely displayed):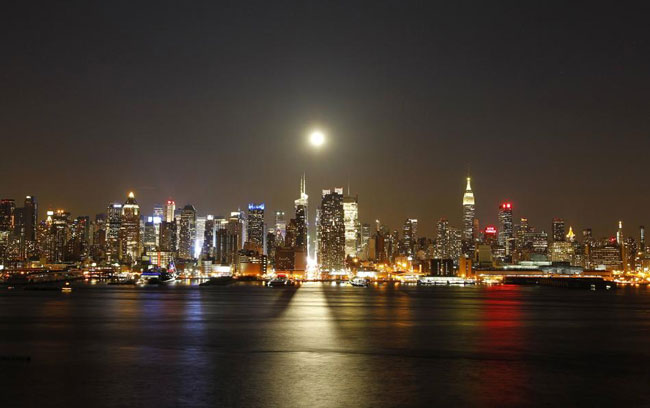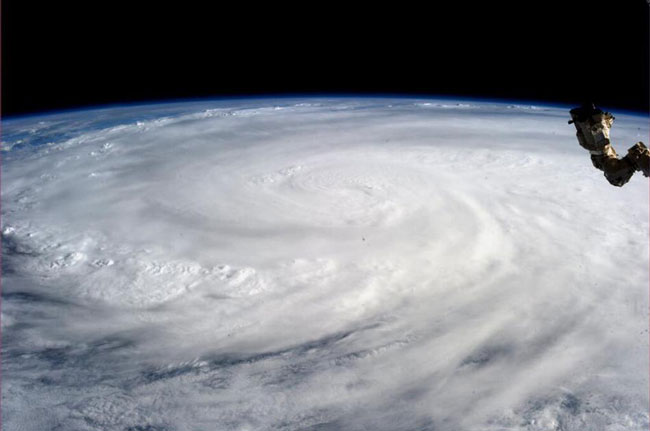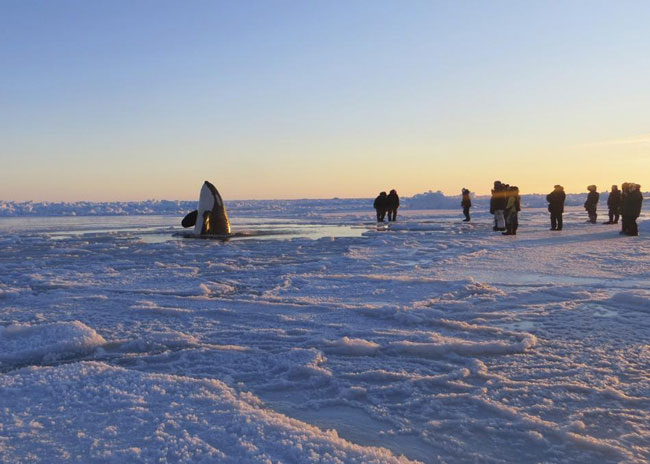 There are a lot of cool pics, but this has to be the coldest: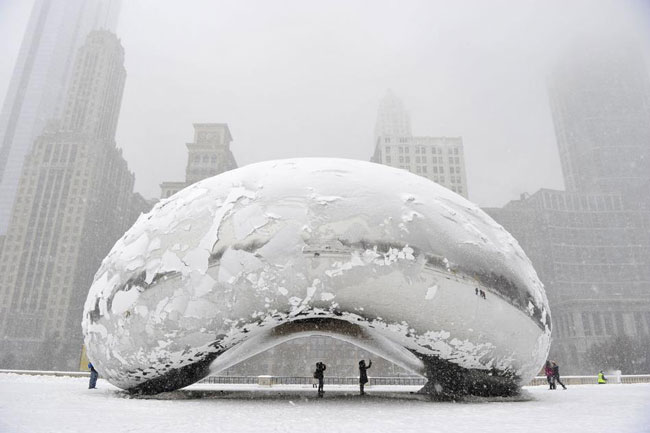 Finally, here's one of my favorites, sunrise in Monument Valley: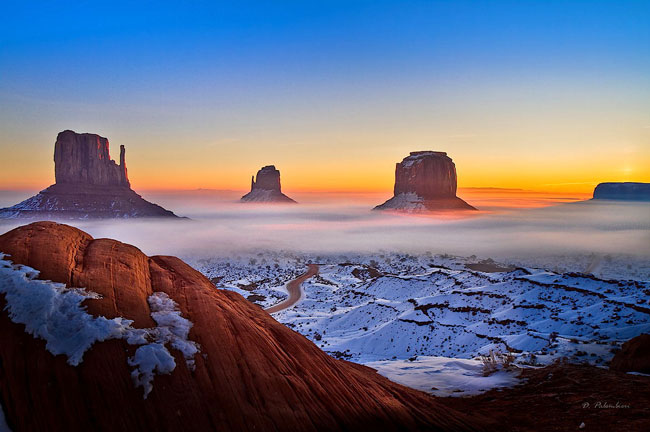 Onward to 2014!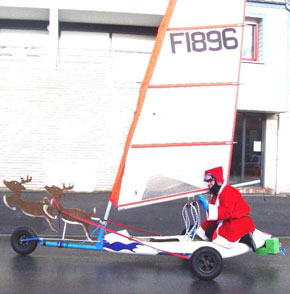 I have re-discovered Nevil Shute, and am now re-reading all his books on Kindle. Excellent stuff. They're all great, but my personal favorite is In the Wet, which is only about two rungs from the top of my ladder (just below Godel, Escher, Bach, and Cryptonomicon). Currently reading Trustee from the Toolroom, also excellent...
This picture is for the Horse's Mouth; my Santa of the Day :)
My next nonfiction book: How to fail at almost everything. I love Dilbert but I also love Scott Adams' blog; this seems like it will be great.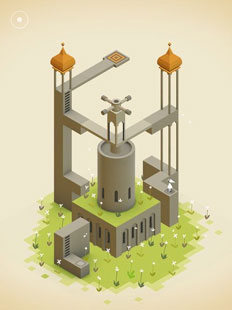 I'm not a gamer - at all - but Monument Valley looks amazing. iPad-only, which hardly even raises eyebrows anymore...
Way cool: A jewel at the heart of quantum physics. "The amplituhedron looks like an intricate, multifaceted jewel in higher dimensions. Encoded in its volume are the most basic features of reality that can be calculated, 'scattering amplitudes,' which represent the likelihood that a certain set of particles will turn into certain other particles upon colliding." I don't know enough to know if this is "right", but something more elegant will eventually replace the particle zoo...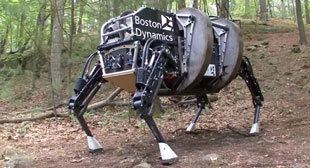 Wow, Google have bought Boston Dynamics. For some reason this isn't surprising. Maybe they'll use robots to compete against Amazon's drones?
Jon Evans thinks Amazon are building a "drone cloud". Most interesting. I didn't take this announcement too seriously, but maybe I should. Amazon do not think small.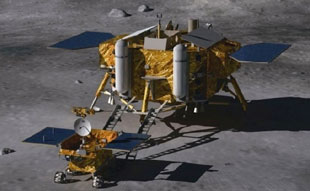 Holy smoke: China have landed on the moon! And now have a rover rolling around on it. And what's more, the news coverage of this has been eerily silent. What a time to be alive!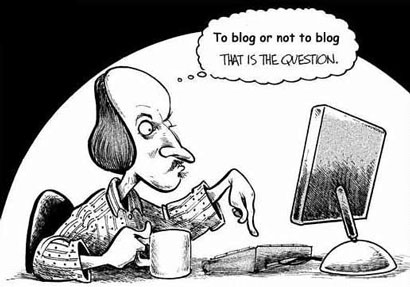 This is a website.
Heh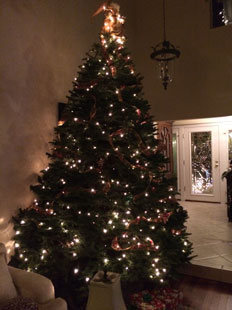 Our tree is up, lit, and ribboned... it's beginning to look a lot like Christmas :) Now to 3D-print some ornaments! And in other news...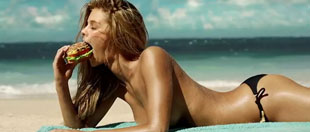 Americans want the government to stop banning everything they like. Well, duh.
Gerard Vanderluen says They Know. "...they still know that they know... And they know that we know that they know. Yet still they persist..." I'm not so sure. I think they may be too stupid to know.
Would you take smart drugs to perform better at work? Yep, I already do ... caffeine :) It seems to be socially acceptable, but [so far] it isn't required. Maybe it should be?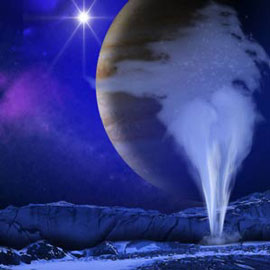 This is cool: Jupiter's Moon Europa Is Bursting With Icy Geysers. Maybe a refreshing stopover on my way to Titan?
Federal judge rules against NSA phone data program. "It is getting harder and harder to see [Edward] Snowden as anything other than a hero who, at great personal risk and cost, has done a great service for our country and the world." Yep.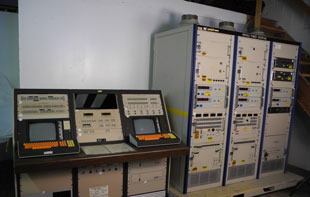 Gift guide for millionaires, from Oobject. As they say, "almost nothing is affordable." But how cool would it be to have this console from the Hubble Space Telescope?
Today's correlation vs causality confusion: If you're good-looking, you're more likely to complete college. Alternate headline: if you complete college, you're more likely to be attractive. There might be more to you than meets the eye...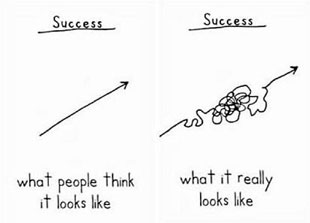 Latest eyesFinding: Startup = Growth, from Paul Graham.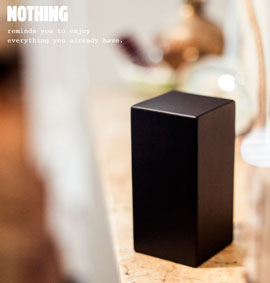 If you don't want the Hubble's console, maybe you just need Nothing?
You can't always get what you want, but if you try sometimes, you get what you need :)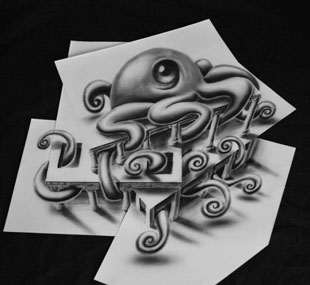 Quite a day today, may I live in interesting times indeed. If variety is the spice of life, mine is presently an oriental curry. Stay tuned, I shall explain, but probably not 'till Friday :) Meanwhile, it's all happening...
This picture is from Ramon Bruin, a Dutch artist clearly following in the footsteps of his countryman M.C.Escher. Wow!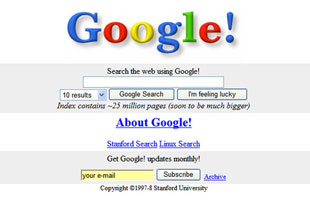 Walt Mossberg's goodbye column in the Wall Street Journal. "This is my last column for The Wall Street Journal, after 22 years of reviewing consumer technology products here. So I thought I'd talk about the dozen personal-technology products I reviewed that were most influential over the past two decades." His list is chronological, not prioritized, but there's no question, #1 is Google's search. I wonder if a similar list in 10 years will include eyesFinder's visual search? :)
Excellent: Tesla to debut Model E at 2015 Detroit Auto show. "The Model E, as rumored to be named, will have a price tag of $25,000 to $35,000, and will be a mid-sized sedan." That ought to shake things up a bit!
Panoramic image of Curiosity Rover under Mars' night sky. Kewl!
(please view fullscreen for maximum kewlness)
Glen Reynolds wonders: China and the moon, is a territorial claim coming? "On Saturday, a Chinese lunar probe made the first soft landing anyone's made on the moon since 1976. The Chang'e-3 probe means that China is one of only three countries -- joining the United States and the old Soviet Union -- to accomplish such a feat... will China try to claim the ground it explores? Possibly." If they do, it might re-ignite US interest in the moon, which has waned in favor of Mars missions in the years since.
From Dave Winer: Hello World for Dropbox. I have to check this out... there's something important here.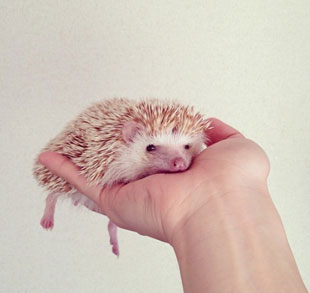 Cuteness overload: Darcy the Flying Hedgehog. Awww... :)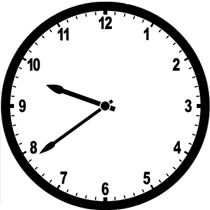 Just noticed the time on this post is 9:39. I can't help it, this is my time; seems like whenever I look at a clock, that's the time which is displayed. It all started when I was 19, and my then-girlfriend's sail number was 939...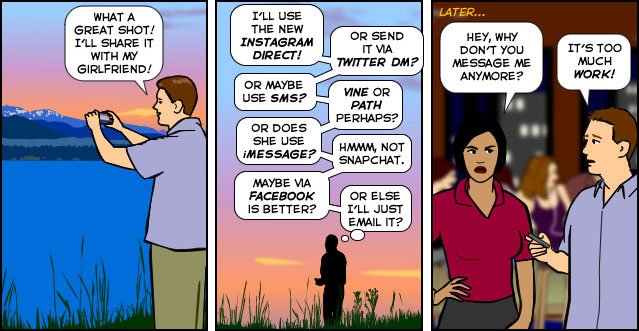 hehe, excellent
the worst thing about this is the answer isn't the same for everyone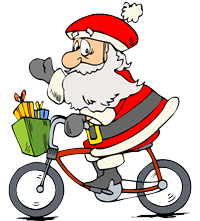 Spent much of today on my bike, yay! Have to work off those cookies somehow...
Scott "Dilbert" Adams: eliminating government in a hundred years. By replacing it with technology... hmmm. No.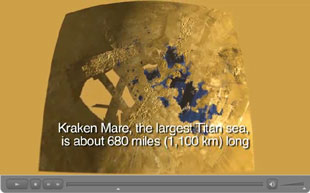 Fly over Titan's methane lakes in NASA's video. "Dreaming of an exotic vacation destination? How about relaxing on the shores of Kraken Mare, a hydrocarbon sea on Titan?" (Yes, I was, actually :) Awesome!
How to analyze 100 million images for $624. "Jetpac is building a modern version of Yelp, using big data rather than user reviews. People are taking more than a billion photos every single day, and many of these are shared publicly on social networks. We analyze these pictures to discover what they can tell us about bars, restaurants, hotels, and other venues around the world." (Hint: the answer is Amazon.) Sounds like they could use eyesFinder, too.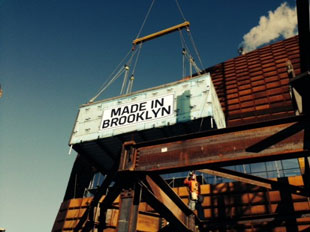 Modular housing? Why not? World's tallest modular tower gets first mods hoisted into place. Maybe someday we'll fly our modular iHomes from one place to another ... like from Earth to Titan :)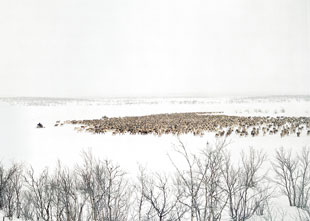 Herding Reindeer in Lapland. Wow. (click thumbnail to enlarge)
Progress: World's first 3D-printed retinal cells could help cure blindness. I'm printing Christmas ornaments and they're printing retinas. Well, they're both important.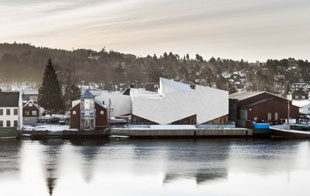 A most excellent design for a maritime museum in Norway. Love the way it doesn't look anything like the surrounding buildings but it fits anyway.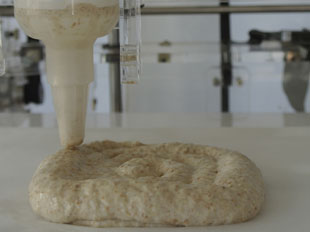 The Foodini 3D food printer. OMG. Just when you think you've seen it all, you realize 'it all' is so much more than you thought.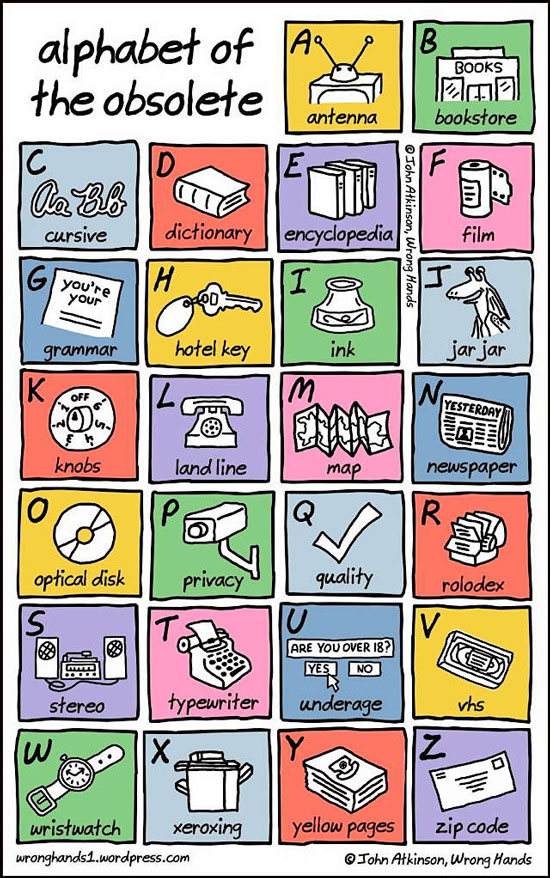 Gerard Vanderleun calls these objects in the rear view mirror of life,
because not only are they obsolete but they became so recently
What present day objects will slide into irrelevance?
I think ... handheld phones. Someday soon we'll have wearable computers and
the form factor of holding a phone to your head will be a nostalgic memory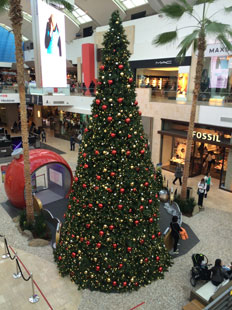 It's beginning to look a lot like Christmas! Actually it has for a while (even since ... Halloween?) but I spent the day shopping in malls. Yay. Little known facts about me: I like shopping, I like malls, and I like shopping in malls at Christmas. Weird, I know, but there it is.
Meanwhile, it's all happening...
Tone deaf: Pajama Boy. It is not possible to distinguish Obamaland from the Onion.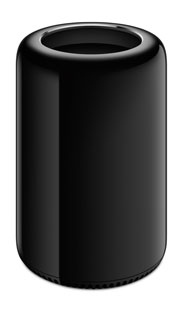 Do you know what this is? Give yourself 10 points if you said, "a computer". (And +1 if you said, "the new Apple Mac Pro".) Somewhere Steve Jobs is smiling.
Because I have a lot to do, I decided to do something entirely optional: install Chrome OS in a VM. (Today's version of installing dimmers :) After a couple of hours of futzing, poof!, it worked. I played with it a bit, and while I can't say it was earth-shattering, it was kind of cool. I could see using a Chromebook for surfing and email, and reading (the same things for which I use my iPad). I can't see using it as my everyday computer - yet - but who knows. But I can see why Microsoft are worried; Windows is becoming more obsolete every day.
If you haven't seen Chrome OS, click the thumbnail to enbiggen. It's exactly what you would think, a thin OS layer underlying the Chrome browser.

Related: Microsoft considers free Windows Phone and Windows RT. MG Siegler comments "five years ago called and they want their idea back".

BTW my current VM farm includes Win Server 2008, Mac OS X Server 10.6, Win 8.1 Pro, and Ubuntu Linux. Who needs hardware?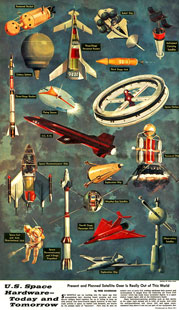 A perfect counterpoint to Rear View Mirror: US Space Hardware Today and Tomorrow. Yeah, where's my flying car? (click thumbnail to enbiggen, it's worth it)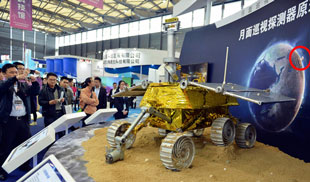 Good question: Why does China's moon rover exhibit show a mushroom cloud over Europe? Wow. They must be using Obama's PR team...
Kottke: RIP, the blog. From one of the earliest and greatest bloggers. I sympathize - for nearly two years I stopped blogging and let Facebook take over - but ultimately you can't say everything in 140 characters or less. Long live the website!
Check this out, a 4 minute "best of"compendium of YouTube movies ... action!
Wow. Thanks, Alan!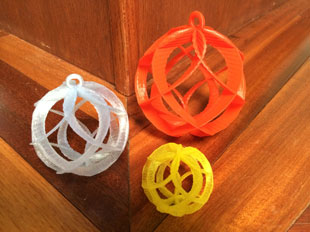 So ... the shortest day of the year ... did you make the most of it? I hung out reading, then went to two different parties and saw friends I only see once a year. Ate a lot and drank a bit too. And admired some Christmas lights. Oh and ... printed some more ornaments! A good day :)
Obamacare is falling apart before our very eyes. Yep.
I must tell you, my friends are basically a right-leaning crowd, but not all of them. Plenty of them voted for Obama, and plenty of them rooted for healthcare reform. But tonight this slow-motion disaster was the talk of the town, with zero people defending it.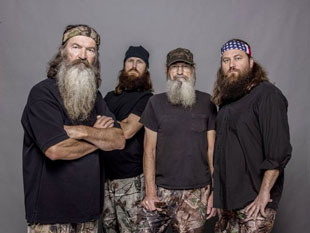 I don't watch Duck Dynasty and until this week I had no idea who Phil Robertson is. I haven't read the GQ interview and I don't know exactly what he believes. I've read enough to know that I probably don't agree with his views. But ... he is entitled to believe what he believes. We should not force everyone to agree with the "politically correct" views of the moment. Apparently he has always been rather individualistic and outspoken, and he hasn't changed because of pressure. The one thing I haven't heard Phil doing is telling other people what to think.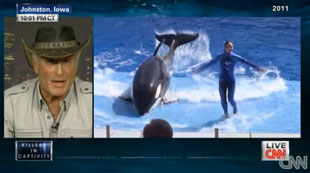 Also in the news ... Sea World. Since the release of "Blackfish", a documentary critical of their treatment of killer whales in captivity, Sea World has seen a lot of bad press and cancelled concert performances, and recently bought full page newspaper ads defending themselves. A lot of wildlife experts like Jack Hanna seem to agree that parks like Sea World are good for animals, through their research and conservation activities.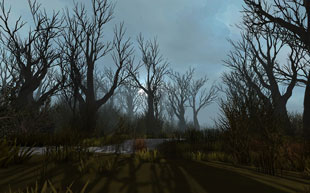 Proving that 'it all' is more than you think: a blog devoted to video game foliage. Yeah!
I'm not much of a gamer, but I do enjoy the escapism of visiting "other worlds", and great/weird plants are an important part of that...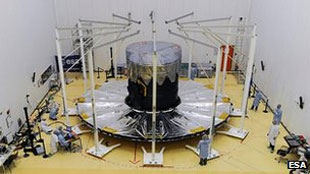 Gaia takes off: "Europe has launched the Gaia satellite - one of the most ambitious space missions in history... Gaia is going to map the precise positions and distances to more than a billion stars." Excellent.
It's five-year mission, to explore strange new worlds, to seek out new life and new civilizations, to boldly go where no man has gone before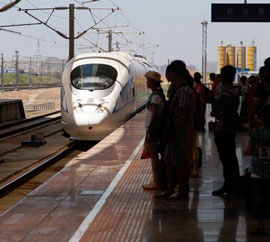 This is awesome: Speedy trains transform China. "Just five years after China's high-speed rail system opened, it is carrying nearly twice as many passengers each month as the country's domestic airline industry... Economists and transportation experts cite it as one reason for China's continued economic growth when other emerging economies are faltering." Wow. Sounds like part of the plot of a Nevil Shute novel :)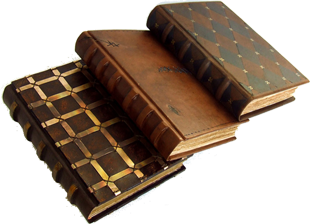 Seth Godin suggests: pick three. "Select three colleagues, bosses, investors, employees, co-conspirators or family members that have an influence over how you do your work. Identify three books that challenge your status quo, business books that outline a new attitude/approach or strategy, or perhaps fiction or non-fiction that challenges you. Books you've read that you need them to read. Buy the three books for each of the three people, and ask them each to read all three over the holiday break." I like this idea!
Okay, I'm picking: The Everything Store, In the Wet, and ... Crossing the Chasm. (Also rans ... Godel, Escher, Bach, which is my favorite book but which some find inaccessible, Cryptonomicon, which is massively entertaining but not so much a book of ideas, and Innovator's Dilemma, which is influential but which so many have ready already.) If you're one of my three friends - congratulations!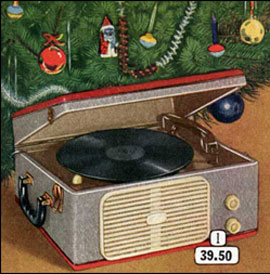 Merry nice little Christmas Eve Eve ... spent most of it designing code, and what could be better than that, and the rest of it eating cookies while watching football, and very little is better than that. Oh yeah and about all those teenagers over my house, having a party ... if you're my neighbor, sorry about that. But truly there is nothing better than having your kids over :)
Did you know? Among 17-year-olds, the hottest latest things are ... records! (pic at right, c. 1956)
So I'm at the gym today, waiting for football to come on, and there's a "news" show on Fox where they're talking about how conservatives should deal with their liberal family members at Christmas. The working theory was that conservatives leave their beliefs at the door, but liberals live them all the time. What? That has to be the dumbest thing I've heard all year, amid heavy competition.
Meanwhile, the pope says atheists are okay with Jesus, so long as they do good. Whew.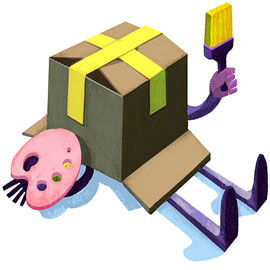 Inside the box. "People don't actually like creativity." Well, I do.
And I like this illustration. Very creative.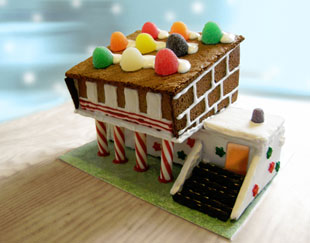 Yum! Ten delicious modern gingerbread houses. Oh wait, that headline said "deliciously". Well, too late.
Dave Winer: I'm working on the next CMS for Scripting News. This usually presages something interesting :)
Excellent: Ford engineers test "predictive logic" to improve cruise control. We're getting closer to caravans all the time!
Tribune are buying Gracenote from Sony. Huh. I've been watching them since ... 1998 when they started as CDDB, with a technology to "recognize" songs from MP3 files and automatically tag them with the track and artist names. This was big back in the days of Napster, and it's still big now in the days of iTunes (which uses their technology). The problem of recognizing music is rather interesting (and has since been somewhat solved by Shazam, and others); it is somewhat similar to the problem of recognizing objects in images. You have the same general "what is the essence of the thing" problem...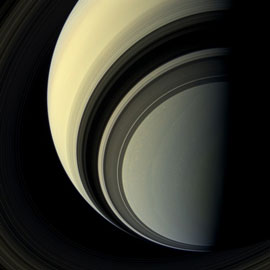 Happy Holidays from Saturn and its moons, and the astronomers who study them. And to you!
BTW, in case you're wondering, here's what little Cassini looks like; the remarkable spacecraft which together with its sub-craft Huygens has taken all these wonderful pictures.
Google's awesome Santa Tracker is powered up and tracking away...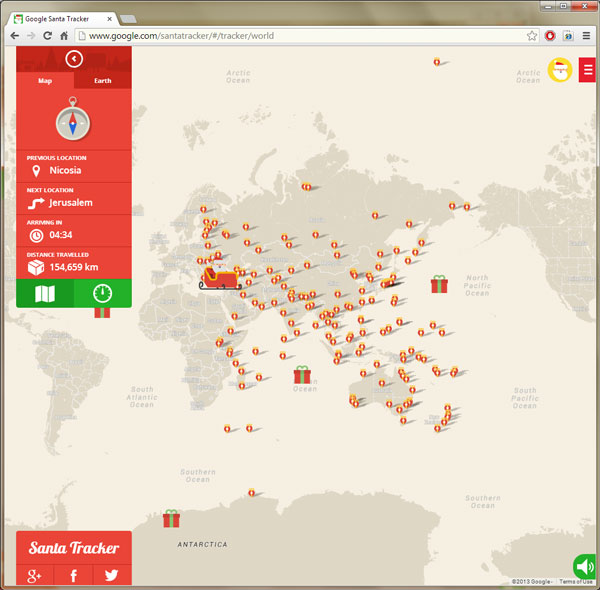 He's presently in Nicosia, Turkey, and at this moment has delivered 4,027,077,016 presents, after having traveled 154,659 km. His next stop is Jerusalem! He is, as you might expect, "energized and excited". Me too!
PS every wonder what Santa does while crossing the Pacific? Here's the answer...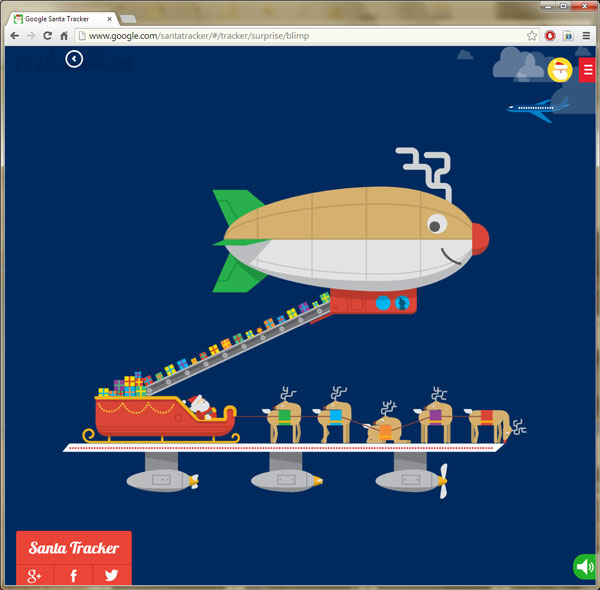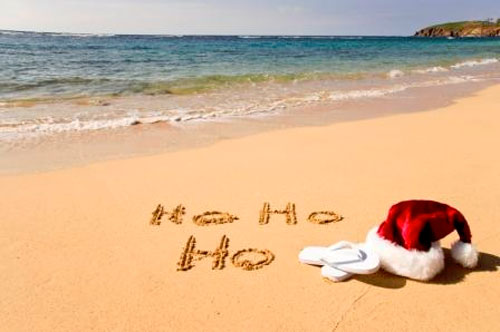 Merry Christmas!
I hope you are spending it quietly and peacefully with those you love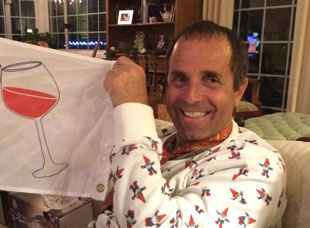 Did you have a great Christmas? I hope so. Mine was very nice, but I did eat too much, do very little, and acquire a cold. So be it ... onward!
PS my favorite present, among many; a jersey emblazoned with little gnomes. Yippee.
'Tis the season for "'best of' lists". And "lists of 'best of' lists". I am not going to make a list of "lists of 'best of' lists". Consider yourself spared :)
I will say, I am far more interested in science and tech than politics. So I might hazard a list of 'best of' list topics, including:

What are your favorite 'best of' list topics? You might want to list them :)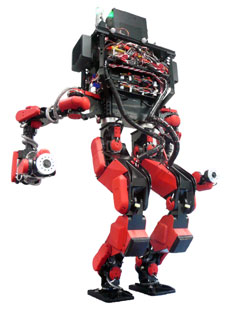 The year of the robot? Japanese robot is winner of 2013 DARPA robotics challenge. Oh yeah, this robot's parent company is Schaft, recently acquired by Google.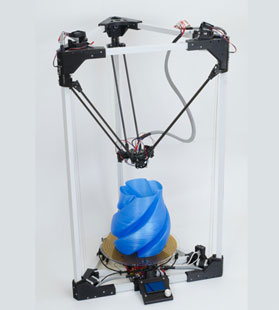 Excellent: World's first self-replicating 3D-printer assembles in just 30 minutes. It's cool, but when you read the fine print you realize not all of the parts are self-replicating.
How to fix heath care. We need more of this, and less of the Obamacare bashing, which is clearly the story of the year. Yes, what the federal government have done sucks, but now what? "Only deregulation can unleash competition. And only disruptive competition, where new businesses drive out old ones, will bring efficiency, lower costs and innovation." Yep. And this: "We can have a single government-run airline too. We can ban FedEx and UPS, and have a single-payer post office. We can have government-run telephones and TV. Thirty years ago every other country had all of these, and worthies said that markets couldn't work for travel, package delivery, the "natural monopoly" of telephones and TV. Until we tried it. That the rest of the world spends less [on health care] just shows how dysfunctional our current system is, not how a free market would work." Onward!
Another theme: Overstock plans to accept bitcoin. I still can't figure out if bitcoin is a blip on the radar or the next big thing. Judging from the up-and-down value of the virtual currency, there are a lot of people bobbing in the same boat.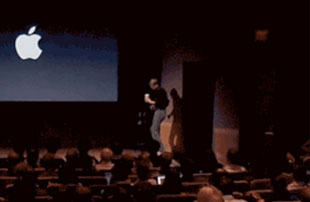 Remember Apple's antenna-gate? Jonathon Mann does: The day Steve Jobs danced to my song. It's amazing that Apple chose to make this last-minute change to their press conference, but so cool that they did.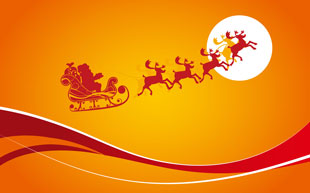 Happy Boxing Day!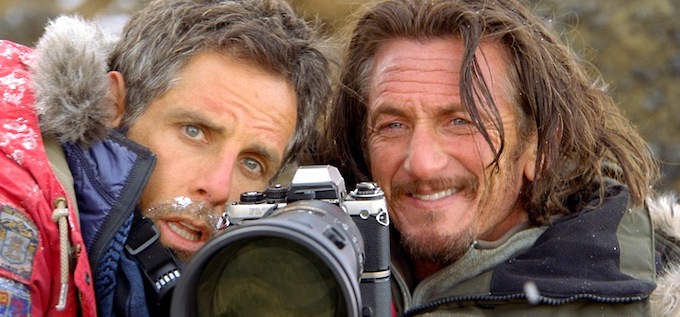 Saw the Secret Life of Walter Mitty tonight
Most excellent
Funny not stupid, and thought provoking, and quite special
And the cinematography was excellent
Yes you must see it
(and the ending is perfect)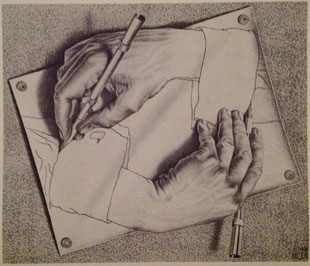 Great football today, what? And a great day in general; I kayaked, sailed, brunched, and watched, with eating and drinking all through. And saw Secret Life, a great movie. Onward into an interesting week!
At right possibly my favorite work by M.C.Escher, "drawing hands", which I like to call "the C compiler", photographed from a nice present, an Escher calendar, given me by Meg's boyfriend Nico. (thanks!) I have been thinking about coding a lot, and this is a beautiful visual metaphor.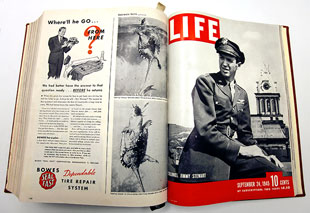 Watching Walter Mitty one is reminded of the once-greatness of Life Magazine, vividly brought back by this post: The Greatest Magazine ever Published (July-Sept, 1945). Incredible. The greatest generation had the greatest content, long before computers, the internet, or iPads...
Paging Walter Mitty: 100-year-old photo negative discovered in the Antarctic. Wonder if any of them were destined for Life :)
Excellent: the first 3D-printed organ (a liver) is expected in 2014. It will be for research, not a human transplant, but wow! And here I am still printing plastic gnomes for my mantel.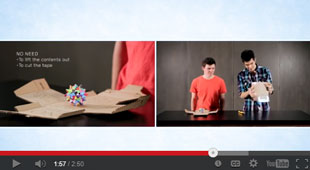 Thinking about the box: Undergrads reinvent the carboard shipping container. Excellent. I love the way it opens, how many times have you almost killed yourself doing this with a dull pocketknife?
Facebook is "dead and buried" to teens. So be it. It's alive and well in my world... just yesterday used it to re-meet an old sailing buddy from 40 years ago.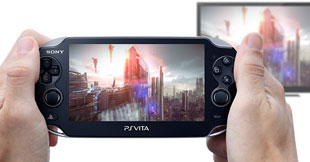 Russell Beattie wonders Is Remote Access finally here? His answer: maybe.
Chromebooks success punches Microsoft in the gut. Inflamatory headline writing aside, this is essentially true. Dave Winer says I told you so. I'm not as pessamistic about it as he is.
Data: 21% of all notebooks are Chromebooks. The power of free.
You could see this coming from a mile away: the next problem with solar power: how to charge for it. So public utilities have long complained about customer power usage and encouraged solar power as a way to reduce it, and even compensated people for their excess power. Now that solar power is causing meaningful reductions, it's begun impacting revenue, and has become a problem. All such issues are fundamentally economic, and should be left to markets, not government.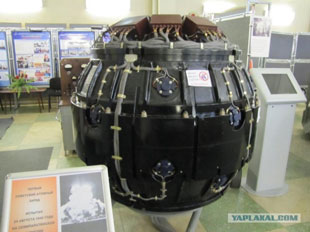 Most excellent cold war nostalgia: the Russian Museum of Nuclear Weapons. Wow. Good thing it turned out, the Russians loved their children too...
Finally: I (re)discovered a folder of old stuff intended to be blogged about, from a period when I wasn't actively blogging. Yippee. And so now I'll drip them out... here's the first: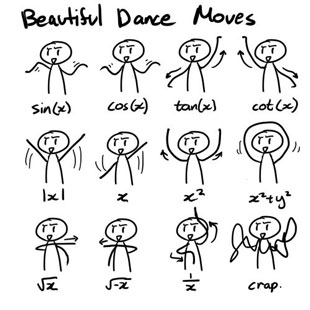 Back to school!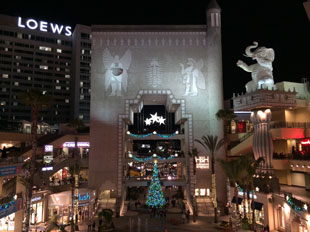 Last night I capped a day of firefighting by going bowling. It was fun, and nobody was hurt :)
I didn't go bowling just anywhere, either; it had to be the Lucky Strike, in the basement of the Hollywood and Highland center. Most excellent people watching :)
Bowling is one of those things that's fun - really fun - for a short while, but you wouldn't want to do it all the time. For me anyway, YMMV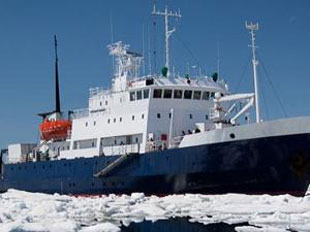 We've had such a cold winter that I've just about run out of "Al Gore must have gone there" jokes when reading about it. But the irony of this story can't be missed: Ship sent to rescue other ship trapped in ice gets trapped in ice. I understand a third ship sent to rescue that ship didn't make it, and now they're rescuing the passengers via helicopter. The irony comes from the fact that the first ship is a Russian trawler carrying climate scientists investigating the reduction in sea ice caused by global warming. The climate change gods must be crazy!
[ Update: an interesting analysis by Ann Althouse. I too wonder about these people; it must make them feel good to be "environmental tourists", but they can't actually think they are helping, right? ]
So Apple wants Siri to be able to search your iPhone photos. Well, of course they do, and you do too. Imagine how cool it would be if they had workable visual search? This auto-tagging is an intermediate step, of course.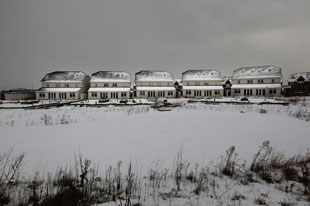 This is just sad: Ireland tearing down thousands of empty, brand new 'ghost homes'. And meanwhile housing prices continue to rise, and there are so many people now who can't afford a home.
I think about this all the time; when I was a kid, it was easily possible for the average person to buy a house, but now, it seems far beyond the reach of most people.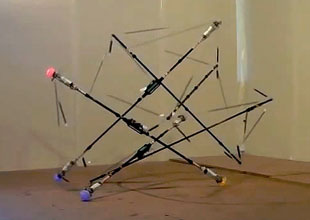 How excellent: This jumble of tent poles could be NASA's next Titan-exploring robot. Just shows how the space program continues to develop cool new technology which can later be adapted elsewhere. Maybe even ... affordable housing?
Related, and asking the important questions: What would French Fries taste like if you made them on Jupiter?
A great article: The NFL's best and worst announcers. It's very entertaining - please read it - but the headline is a little misleading, because the scoring criterion is only "avoidance of errors". I think commissions of greatness should be considered too.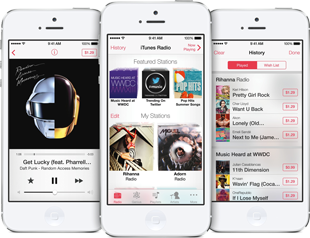 Keith Kaplan wonders: How has the Radio survived? It's an interesting question, and the premise depends on an extension of the original definition of "radio" to include Internet, Satellite, etc. I suggest it could even include Television, when used as a background entertainment instead of foreground attention-grabber. It's weird how certain tasks can be performed while having a background like that ... some can even be performed more effectively. I often listen to music while coding, but have found it has to be largely instrumental; lyrics can become distracting.
The six most interesting things that happened in Media this year. A nice list. And none of them involved "radio" :)
Paul Graham: What I didn't say. A rather mild rebuttal to a rather malignant misquoting. But we should be talking about what Paul Graham actually said, not what he didn't say or why he was misquoted. If you want to understand why there are few female entrepreneurs, you should start with why there are few female hackers. Is this innate? Prejudice? Who knows.
I must tell you, after thirty-five years as a software engineer, that I've encountered colleagues from all over the world, from a wide variety of racial and ethnic backgrounds, but very few women. I just can't say why. I do think this effect is too striking to be blamed entirely on prejudice...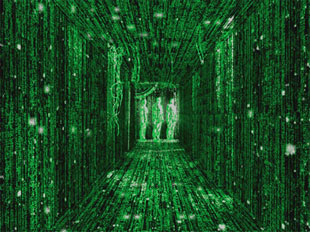 With New Years' Eve coming tomorrow, something to ponder: What if we really are in a 'Matrix'-like simulation? It's actually an interesting article that explores a lot more than that... We will soon have the technical wherewithal to create our own simulated worlds; in important ways we do already. So the real question isn't what if we're in the Matrix, it's what if we can make one ourselves...
Cheers, Happy New Year's Eve Eve!
Hi everyone, Happy New Years', and yay, 2014!
I enjoyed 2013 tremendously but am so looking forward to 2014, it will be awesome...
Onward!
(PS my Holiday Spirit of choice? A 2007 Duckhorn Merlot magnum :)
Return to the archive.
Home
Archive
this date in:
flight
About Me
W=UH
Email
RSS OPML

Greatest Hits
Correlation vs. Causality
The Tyranny of Email
Unnatural Selection
Lying
On Blame
Try, or Try Not
Books and Wine
Emergent Properties
God and Beauty
Moving Mount Fuji
The Nest
Rock 'n Roll
IQ and Populations
Are You a Bright?
Adding Value
Confidence
The Joy of Craftsmanship
The Emperor's New Code
Toy Story
The Return of the King
Religion vs IQ
In the Wet
solving bongard problems
visiting Titan
unintelligent design
the nuclear option
estimating in meatspace
second gear
On the Persistence of Bad Design...
Texas chili cookoff
almost famous design and stochastic debugging
may I take your order?
universal healthcare
entertainment
triple double
New Yorker covers
Death Rider! (da da dum)
how did I get here (Mt.Whitney)?
the Law of Significance
Holiday Inn
Daniel Jacoby's photographs
the first bird
Gödel Escher Bach: Birthday Cantatatata
Father's Day (in pictures)
your cat for my car
Jobsnotes of note
world population map
no joy in Baker
vote smart
exact nonsense
introducing eyesFinder
resolved
to space
notebooks
where are the desktop apps?
still the first bird
patience
electoral fail
progress ratches
2020 explained