Congratulations to our wonderful daughter Megan who graduated from Middle School today!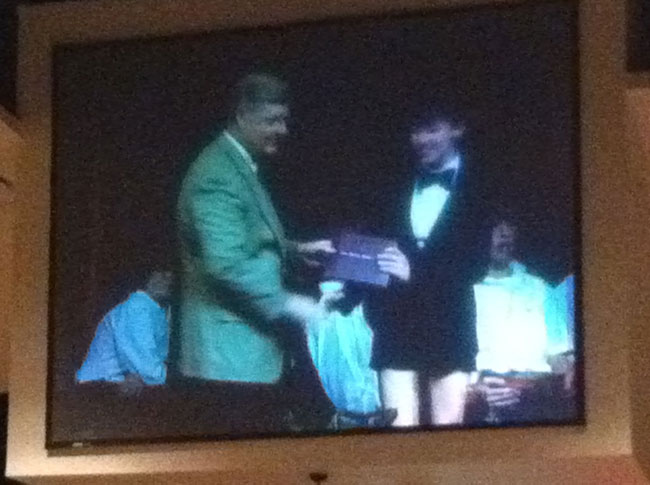 Meg graduates!
(sorry about the grainy picture, best view was on one of the overhead monitors :)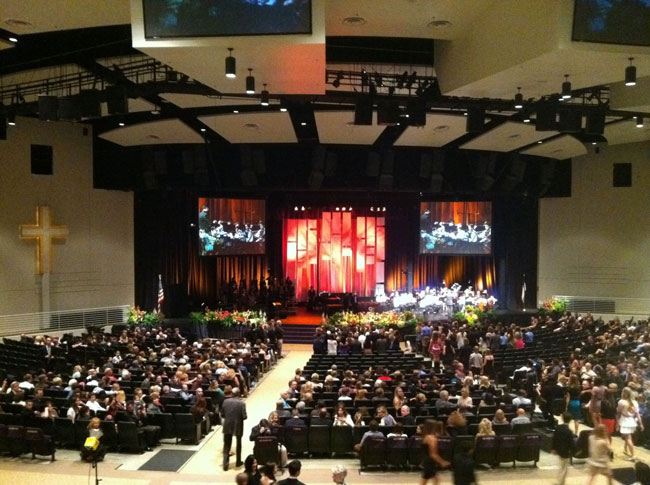 the scene at Oaks Christian Middle school graduation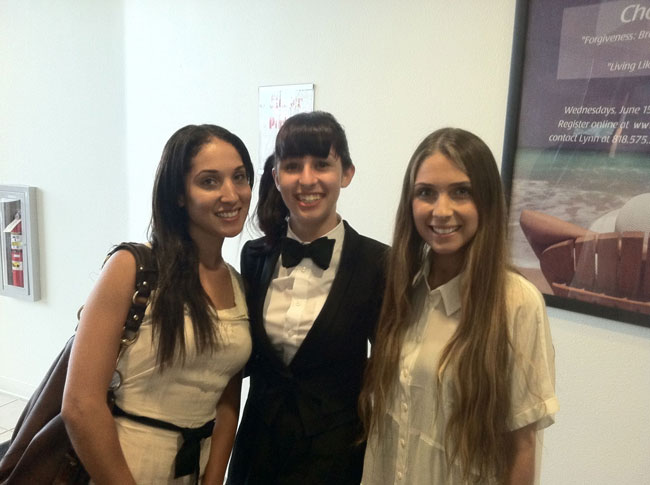 proud sisters: Jordan, Meg, Alex
note that tux; not pictured, 5" heels
It's a cliche but man, they grow up so fast. Seems like just yesterday she was graduating from 5th grade, and that seemed like she had grown up too fast, and that was four years ago. (Sadly it was in the middle of a blogging hiatus, so I didn't blog about it :( must keep blogging...) Anyway Meg has turned into an amazing person - an astonishing person, full of life and personality, who affects everyone who knows her - and I am *so* proud to be her father. Yay!