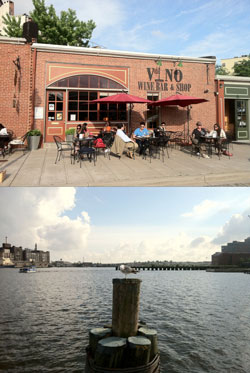 My marathon week continues; this morning I woke up in Philadelphia, participated in a customer seminar, and drove to Baltimore, then tonight had a nice dinner with colleagues and customers at which I learned to 'pick crab' (aka eat one). This was interspersed with a couple of nice walks around the inner harbor.
This different day different city traveling is wearing, but it is also fun; every city has some cool places to discover. I find it is essential to get out of the hotel. So often you're trapped; you land, you take a taxi to the hotel, you eat there, you drink there, and you stay there until you take a taxi back to the airport.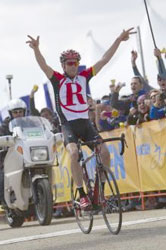 On tough stage 4 aka Sierra Road, Chris Horner flew away from the field to take the lead in the Amgen Tour of California. He has teammate Levi Leipheimer in 2nd, 1:15 back. I think Levi will win the ITT on Friday but I don't think he's going to beat Chris by 1:15, so I think Chris could win the Tour. Wow. Good for him.

You might notice my cycling links go to Cycling News now, not Velonews. I'm not sure what happened to Velonews - they got bought or something - but their coverage has been scaled way back, pretty disappointing. Oh, well.
Lots of speculation about LinkedIn's IPO tomorrow. I think it's going to be successful; first, they have a real business with revenue and profit and a working business model, and second, there is a lot of investor money waiting for an interesting business like this. We'll see!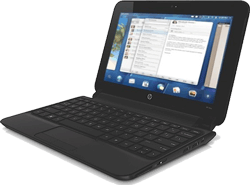 Looks like HP really are bringing webOS to notebooks. I wonder if it will work? Why not, actually. I think the success of the iPad has been due to the simplicity, not necessarily the form factor. There are so many applications for which a keyboard continues to be useful - like blogging :)