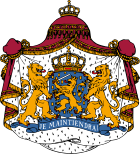 Happy Queen's Day! No, I'm not referring to the bride of the Royal Helicopter Pilot... I'm talking about tomorrow which is Queen's Day in the Netherlands, a national holiday in which Koningin Beatrix is celebrated.
Did you know that the Dutch Royal family are the House of Orange? Yes indeed William of Orange was Dutch. And that the Dutch flag was orange until the time of Napoleon? When the French conquered Holland they flew French flags everywhere, and when the Dutch were liberated they turned them sideways to thumb their nose at France; ever since the Dutch flag has been a sideways French flag, red white and blue, even though the official color of the country is orange!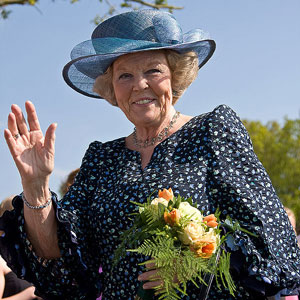 I'm celebrating tomorrow in typical Dutch fashion, on a bike, riding the Wildflower Century in Atascadero near Paso Robles, and yes of course I will be wearing my orange Rabobank kit. (The Rabobank have sponsored a pro cycling team for 26 years and it is regarded as essentially the Dutch national team.)
Stay tuned for a full report, and in the meantime Long Live the [Dutch] Queen!