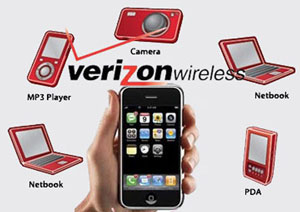 One of the cool features of my cool new iPhone is that it can serve as a WiFi "hotspot", using its cell connection. This means my laptop and iPad and anyone else's devices can go online everywhere I have a Verizon signal. Which is way cool. And it prompted me to think about the pervasiveness of cell signals and the robustness of those connections vs WiFi, which is faster but which is way harder to use, way flakier, and pretty much inferior in every way except speed.
This doesn't seem to be a technical difference so much as a business difference. Your cell signal comes from one company which controls the entire experience, including both ends of the connection, and which earns a profit from providing that service. And it has competition! Meanwhile your WiFi signal comes from a huge variety of companies which control only part of the experience, including only one side of the connection, and which mostly provide the service free. Viewed that way it isn't surprising that cell is so much better.
Makes me wonder when someone - like Apple? - will offer a laptop with a built in cell connection, always on 100% of the time much like an iPad or iPhone. You could do a lot with that...