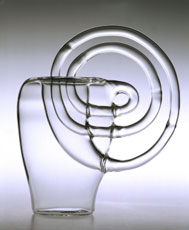 It's a wrap ... another long Sunday happily spent in the land of 1s and 0s. I've been developing / testing a client/server/server interaction between my laptop and a VM running on my laptop and another VM running on my laptop. I could do this *anywhere*, how cool is that? And while doing so, could even take time out to blog...
Philip Greenspun: Why I love international organizations. "As a taxpayer, my only comfort in our newest war is that it provokes some thought on the nature of international organizations. A Nobel Peace Laureate is killing people who recently chaired the United Nations Human Rights Commission. Why? Because the United Nations Security Council has decided that the former chair of the Human Rights Commission doesn't provide enough human rights. Truth is truly stranger than fiction." Even stranger than the Onion.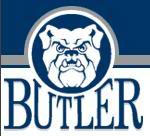 Congratulations to Butler and UConn, not only for winning their semifinals yesterday but for providing us with some great basketball to watch in the process. Man, the sense of energy in those teams is amazing. Should be a great final tomorrow... I am rooting for Butler, as the underdawg :)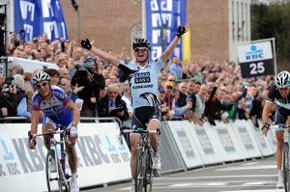 Congratulations to Nick Nuyens, winner of the 2011 Tour of Flanders. I didn't even know Nick, but he outsprinted Sylvain Chavanel and favorite Fabian Cancellara for the win. Sounds like it was a great race, I can't wait to watch it tomorrow on Versus. (Tried to watch it today, but we don't get Versus HD anymore - thanks, Time Warner Cable - and my Tivo didn't know that. Sigh.) Sounds like Nick won the cool way, by following wheels, hanging around, and then having more gas in the tank at the end.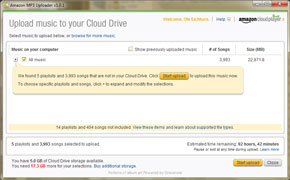 Another background task I did today while coding; installed Amazon's MP3 Uploader and loaded about 3GB of music up into their cloud. Wow, is this a game changer. How long before every smartphone and tablet has players for this? How long before every car does? How long before this is the *only* way to buy and store and listen to music?
Yes, the iTunes store should be in the cloud. It was awesome for what it was, back in the day when we all ripped CDs, but now having it as a desktop app doesn't make sense. How long before this happens?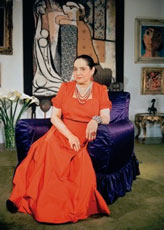 Loved this story in the New Yorker: Helena Rubinstein and the Business of Beauty. Took me a while before I realized it was a book review, and a while after that to realize it was written by Malcolm Gladwell. Great piece on L'Oreal, Rubinstein, WWII, the business of beauty, and the nature of entrepreneurship. Yes you must read it to see how these threads come together :)
Finally! Sed - an Introduction and Tutorial. "sed is a marvelous utility. Unfortunately, most people never learn its real power. The language is very simple, but the documentation is terrible." Few things are as powerful and frustrating to use as sed.