(rubs eyes) I am a bit bleary and gray this morning, like the weather outside (it is lightly raining).
Last night was Oaks Christian's Winter Formal dance, and as usual Alexis and her friends were stunning: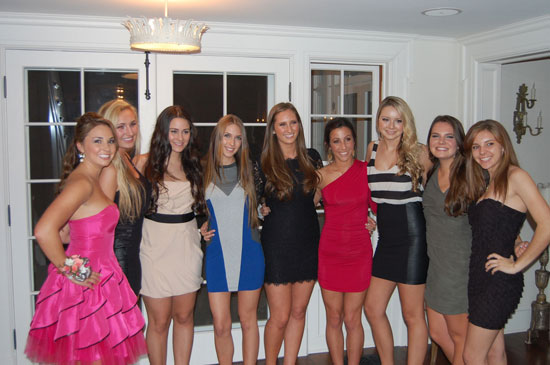 And Alex always attracts a crowd: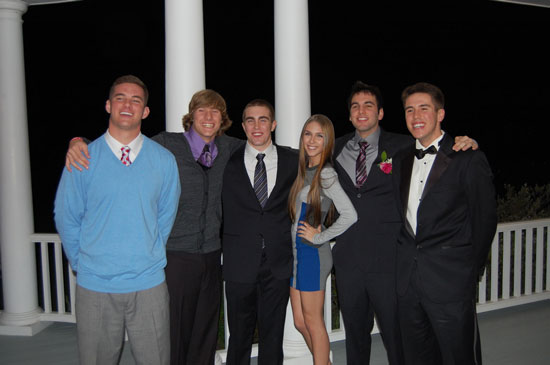 After the dance "everyone" came over to our house for an after-party. The less said about that, the better :P Whew.