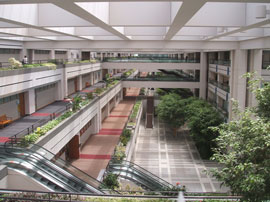 Interesting day... slept in [a bit], watched Le Tour [of course], worked, and then visited Loyola Marymount University with Alex; it's one of the colleges she's considering (she's a senior now, going into next year, wow) - the whole "college" thing is weird, I can't believe Alex is that old and we're about to lose her...
Cool: Spitzer Telescope finds first-ever Buckyballs in space. Buckyballs are molecules consisting of configurations of geodesic configurations of 60 carbon atoms, named after Buckminster Fuller. The lack of gravity in space enables these configurations to form, apparently, and they can be detected by their spectral signature...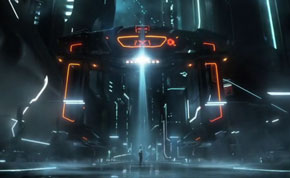 Man does this look cool: new Tron Legacy trailer. I loved Tron, and this update seems excellent; they have extended the story nicely and the graphics are amazing. Did you know the original Tron was rotoscoped by hand? Yeah.
Here's the perfect keyboard accompaniment for it :)
Here's a weekend project for you: turn an inkjet into a 3D printer. I want one! (Not sure I want to make one, though... ;)
Up for debate: Women most attractive at 31. Huh. I will conduct personal research on this subject and report back :)
Another research subject: Sex makes you smarter. Not so sure about virtual sex however, seems like it would lead to virtual exercise, and the health benefits of that are questionable.
The weather is going to be amazing, so get out there and enjoy it; I plan to do some mountain bike riding and some sailing ... and some working ... and some blogging. Have a great weekend!