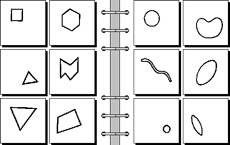 Wow what a week. Amazing. It has to have been the longest week ever, starting with the final stage of the Tour of California (was that really only a week ago) and then a red-eye to Philadelphia, and a non-stop schedule with partners and customers and prospects while there, and a flight back Wednesday night and a drive down to Vista Thursday morning, and more amazingness while there. Yes, I am now Aperio's VP/Product in addition to remaining Chief Technology Officer. "There are two tragedies in life, not getting what you want, and getting it." I choose the latter! Oh and yesterday I rode another double, more on that in a future post...
...In the meantime I have fallen behind *again*, time for a filter pass...
Mark Steyn: we're too broke to be this stupid. "Across the developed world, a beleaguered middle class is beginning to understand that it's no longer that rich. At some point, it will look at the sheer waste of government spending, the other shoe will drop, and it will decide that it no longer wishes to be that stupid." A total home run, please read it.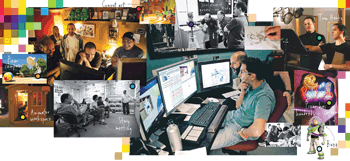 I read this in print but you can read it online, from Wired: Animating a Blockbuster, how Pixar built Toy Store 3. My number one takeaway is how painstaking the process is, the attention to detail and how long everything takes. The results are amazing.

BTW kudos to Wired for having "full page" links.
Eric Raymond continues his series of rants on how Google's Android is going to defeat Apple's iPhone: Flattening the Smartphone Market. "Common cellphone operating systems like Android, WebOS, and Maemo are depriving cellphone carriers of one of their most treasured means of keeping customers in the dark and feeding them bullshit. They're making smartphones comparable to each other, and by doing so brutally intensifying the competitive pressure on the carriers." And this is happening fast.

Whoa: Apple surpasses Microsoft in market cap. Of course, they do have a ways to go before they equal Microsoft's earnings... but that just shows the premium the markets place on innovation.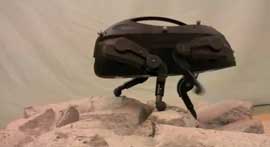 The LittleDog robot. Awesome! The technology here is absolutely amazing, this is real, not CGI. [ via Daring Fireball ]

Powerline engages in a moment of snark. In which the NYTimes are caught not knowing that Zinfandel is a red wine. "These aren't sophisticated fools, as many think; they aren't sophisticated, period... There is no respect in which they are more knowledgeable than you are." Buffoons!

PS: ROFL - Instapundit linked Powerline with the title: the clock strikes thirteen. Indeed.
There are a few bloggers of whom I'm just plain jealous, because they consistently write better things than I do. Mark Pilgrim is one of them. In me, but you, but me, he introduces the fascinating concept of 25-year friends. "... a 25-year friend is not just 'a friend for 25 years.' It's not the passage of time that matters as much as the 'of course'-ness of it all. Of course I want to hear about your breakup. Of course you can come over anytime. Of course I'll help you move... Of course you'll 'lend' me some money when I hit hard times. 25 years of 'of course.'" How many 25-year friends do you have? I have three.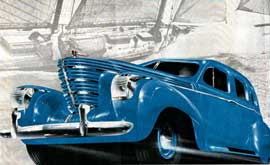 Cory Doctorow on the 1938 Graham 'sharknose'. "I'm at a loss to explain why every car made doesn't look exactly like this." It is rather delicious. I love the ancient racing yacht in the background too.

RIP Art Linkletter. Love this: "I know enough about a lot of things to be interesting, but I'm not interested enough in any one thing to be boring."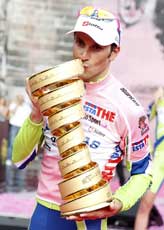 Congratulations to Ivan Basso for winning the 2010 Giro d'Italia. One of the toughest, with a maniacal course featuring dirt roads, towering climbs, and narrow dangerous sprints, and which took place in horrible weather. He is back, and would have to be counted among the favorite for the 2010 Tour de France. Cadel Evans and Alexander Vinokourov looked pretty good too, but were caught out by a 96-rider breakaway. What an amazing stage race.

Lucas Mathis explains why touchscreen UIs are like command lines. You can't discover the commands, you have to know them. Unlike graphical UIs. Interesting point.

Paul Rand wants to dump section one of the 14th amendment. That would be the one where children of illegal immigrants who are born in the U.S. become citizens automatically. Can anyone explain to me why this is controversial? It seems obvious; if you're going to have such a thing as citizens, there are going to be non-citizens, and if non-citizens have a child, that child is not a citizen either. Regardless of the location at which they were born. (BTW I don't agree with Rand on many other things...)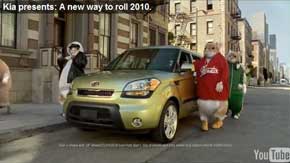 The car ad of the year, or of any year: A new way to roll, for the Kia Soul. Wow, how awesome, how creative.

So this is my problem: Future Pundit notes Human Brains not Wired for Consumer Credit. "How were consumers expected to fare in, if not a free-money environment, certainly an easy-money environment here at home? The idea that you can walk into a store with a piece of plastic you may even be a college student with no income and buy $5,000 worth of stuff is unbelievable." I think there's a reality to this, but a reason is no excuse.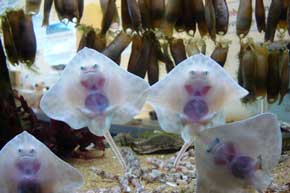 Wrapping up, ZooBorns of the week: Skate pups! They come in peace :)