Well we're back, and I must tell you Meg and I had the most excellent time! She finished second in the B fleet, my little girl, the only female skipper and the only kid, and she handled the boat so well I was bursting with pride. Yeah, we capsized twice (!), and yeah, we missed a couple of races while drying out (!), but overall she hung in there and did great, and it was a most excellent experience. It couldn't have been a better Father's Day weekend; it's hard to believe this morning I was racing at Huntington Lake, and now here I am back home, celebrating Father's Day with Shirley and Alex and Jordan.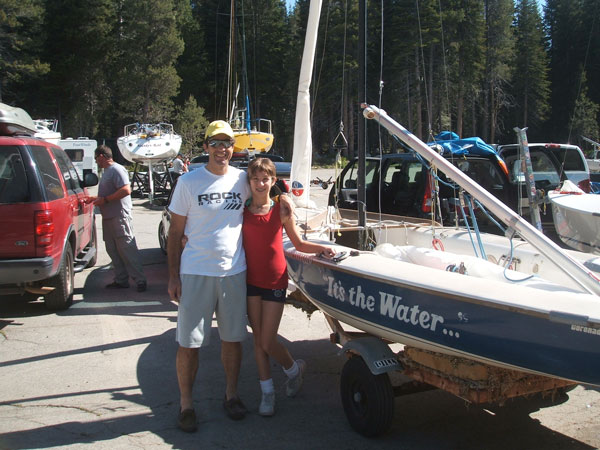 Me and Meg and our mighty steed...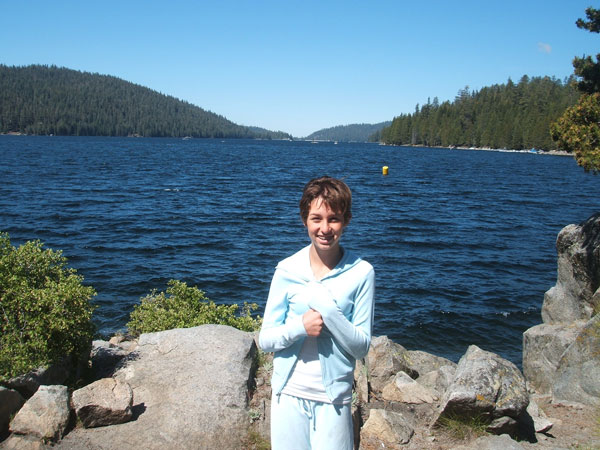 Huntington Lake, one of the best places to race dinghies in the world...
I've posted a couple of pics above (please click to enlarge) but there were lots of others taken on the water which I've seen but don't have yet, stay tuned. As you can imagine the photo boats zeroed in on Meg, she was quite a story.