This is coming to you from Salvador, and I must tell you I finally got a good night's sleep! Yay. Today began in Rio, and I had half a day to be a tourist before flying on to Salvador and took full advantage; I visited the famous Jesus the Redeemer statue which overlooks the city.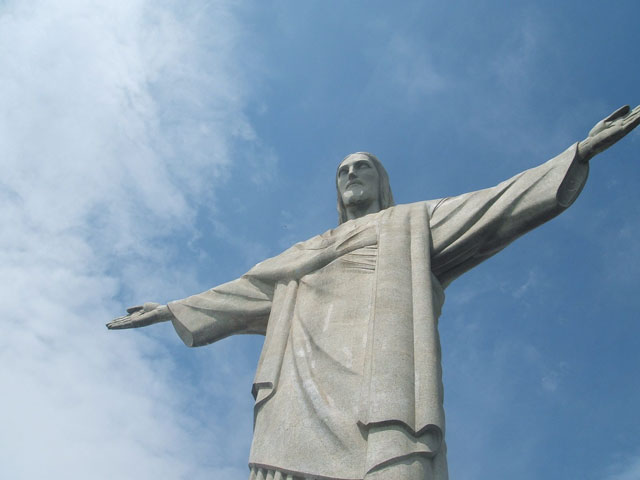 Jesus the Redeemer; sandstone 120ft tall, 635 tons, erected in 1931. Wow.
The statue itself is amazing, but even cooler is the view of the city you get standing up on Mount Corcovado, where the statue is located.


Panorama of Rio from Mount Corcovado; click for larger version
(my hotel was just about the fingertip :)
Off I went to Salvador, a city of 3.5M people (larger than Chicago!) located almost due North of Rio on a peninsula that encloses the Bahia de Todos Santos. Here's a map; small children are born knowing all this, but then, those are Brazilian children; you and I need Google.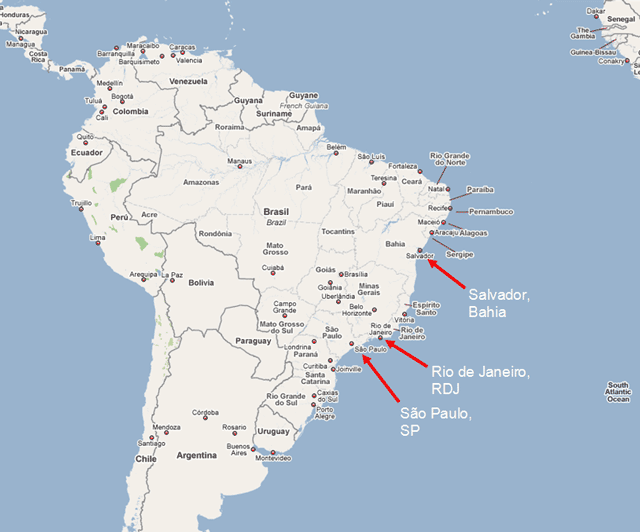 Brazil - map showing São Paulo, Rio de Janeiro, Salvador
Once in Salvador we checked into our hotel and explored the seafront a bit; we walked to the Forte de Santo Antonio da Barra, which encloses a lighthouse at the Southern-most tip of the city.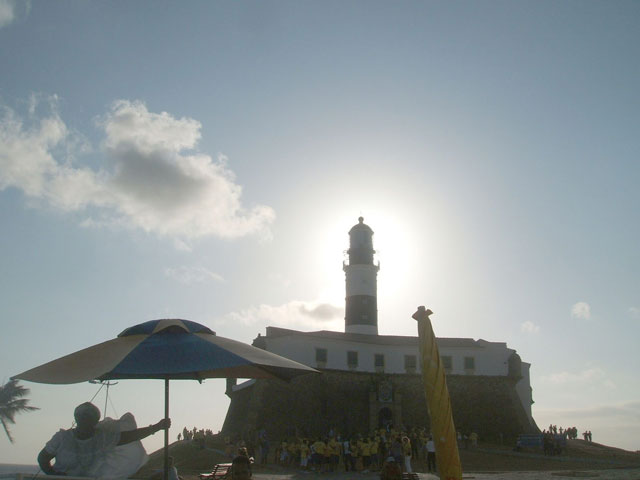 the Forte de Santo Antonio da Barra silhouettes the sun
Then it was back to the hotel for a beautiful Brazilian sunset - enjoyed from the pool deck, of course, and finally on to an excellent African-inspired seafood dinner.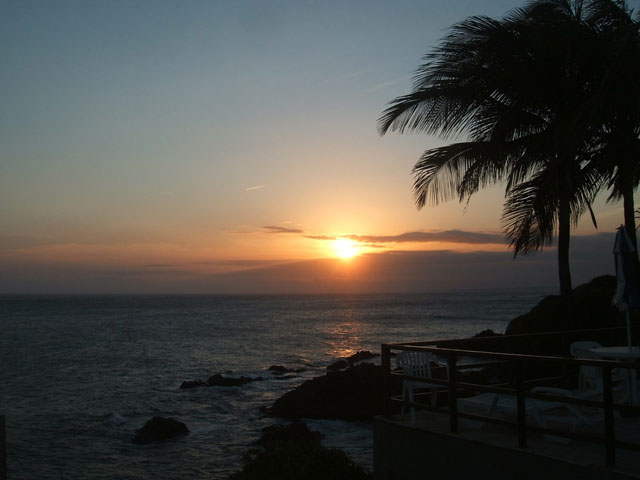 Salvadorian sunset, as seen from the pool deck
I can recommend the shrimp with the pepper sauce, although you'll need to have a fire extinguisher handy, or at least a Caipirinha. Yes, more cycling to do…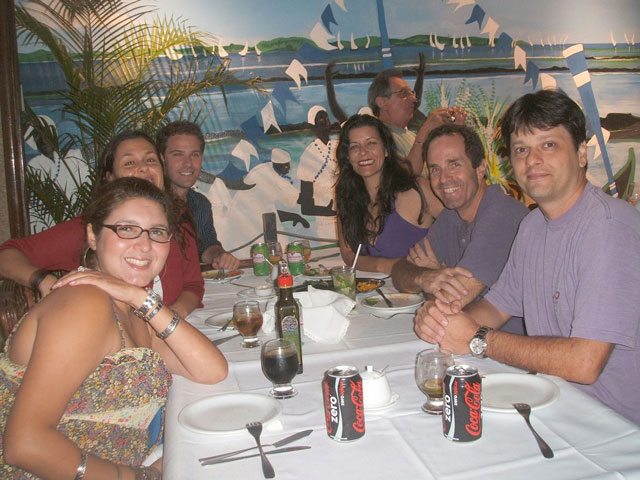 Elise Aparecido, Leila Vecchio, James Wells, Sandra Martins-Boyte, Ole Eichhorn, Flavio Santos
And so ends day four! Tomorrow, another presentation / demo, and then tomorrow night I fly home!