I had one of those days where you make a todo list, and you start doing stuff and crossing things off the list, but somehow at the end of the day the list is longer than when you started. How does that happen? Well anyway I do have the list, somehow putting something on a todo list makes it feel like you're dealing with it, even if that's all you do. Busy week ahead, too; I have a million meetings and a board meeting coming up.
But in the meantime, let's make a filter pass, shall we...
I see where I have officially won the California Triple Crown, by completing at least three double centuries this year. Actually I've completed five, so I've also qualified for the 1,000 mile club. Yay, me.
The Scientist notes Heart surgery pioneer dies: "Michael E. DeBakey, heart surgeon, inventor, teacher, and research advocate, died late last Friday, July 11th, at the age of 99. DeBakey was 'the greatest surgeon of the twentieth century,' his colleague George Noon said in a statement from Methodist Hospital in Houston, where he spent most of his career. During his 70 years as a surgeon, DeBakey performed over 60,000 heart surgeries at the Methodist Hospital and served as President, and later, Chancellor of the Baylor School of Medicine." Dr. DeBakey was one of those few medical professionals whose work became public; in the early days of heart transplants he was practically a household name.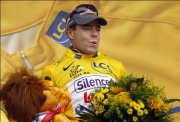 Congratulations to Cadel Evans, who after hovering near the top of the leaderboard for this entire Tour de France has finally made it into yellow, on a great climbing stage to Hautacam. He would seem to be the favorite to end up there, too, especially since Alejandro Valverde and Damiano Cunego took themselves out of contention today. It was a great stage that beautifully illustrated team tactics, as Jens Voight and Fabian Cancellara of CDC destroyed several competitors on behalf of Frank Schleck and Carlos Sastre. My favorite remains Denis Menchov; go oranje!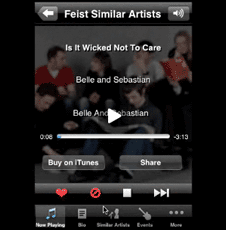 CultOfMac reports Last.fm for iPhone Launches, Rocks. "This is the true future of radio, and it's finally on the right platform." I'm going to have to try this... in theory a "smart" application that learns what you like and automatically points you to new music would be great, although I've never seen this theory successfully put into practice. So far my iPod's random play is the best :)
Mary-Jo Foley asks, Again, why does Microsoft want Yahoo? She experiments with some answers ("One reason, in spite of CEO Steve Ballmer's claim that Microsoft's Live Search effort is going great guns on its own, obviously is Microsoft can't grow its consumer search share beyond 10 percent or so") but ultimately this does remain a mystery. Perhaps it is that they need to do something, and this is a thing they can do.
Related, ArsTechnica examines How Microsoft can turn the negative Vista PR tide. I think the way to fix Vista PR is to fix Vista; they should prepare a service pack which makes it [a lot] smaller and [a lot] faster. Not easy to do, of course.
Jason Kottke: Mamihlapinatapai, the most succinct word. "It describes a look shared by two people with each wishing that the other will initiate something that both desire but which neither one wants to start." Wow, that could be useful :)